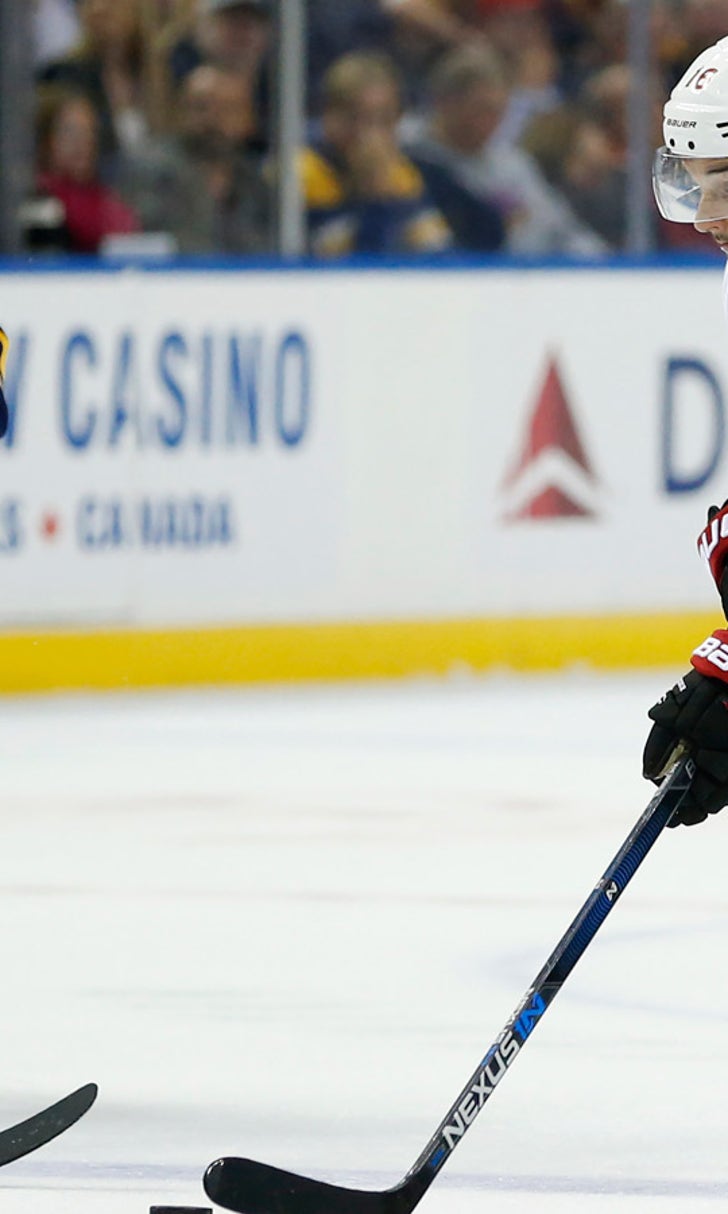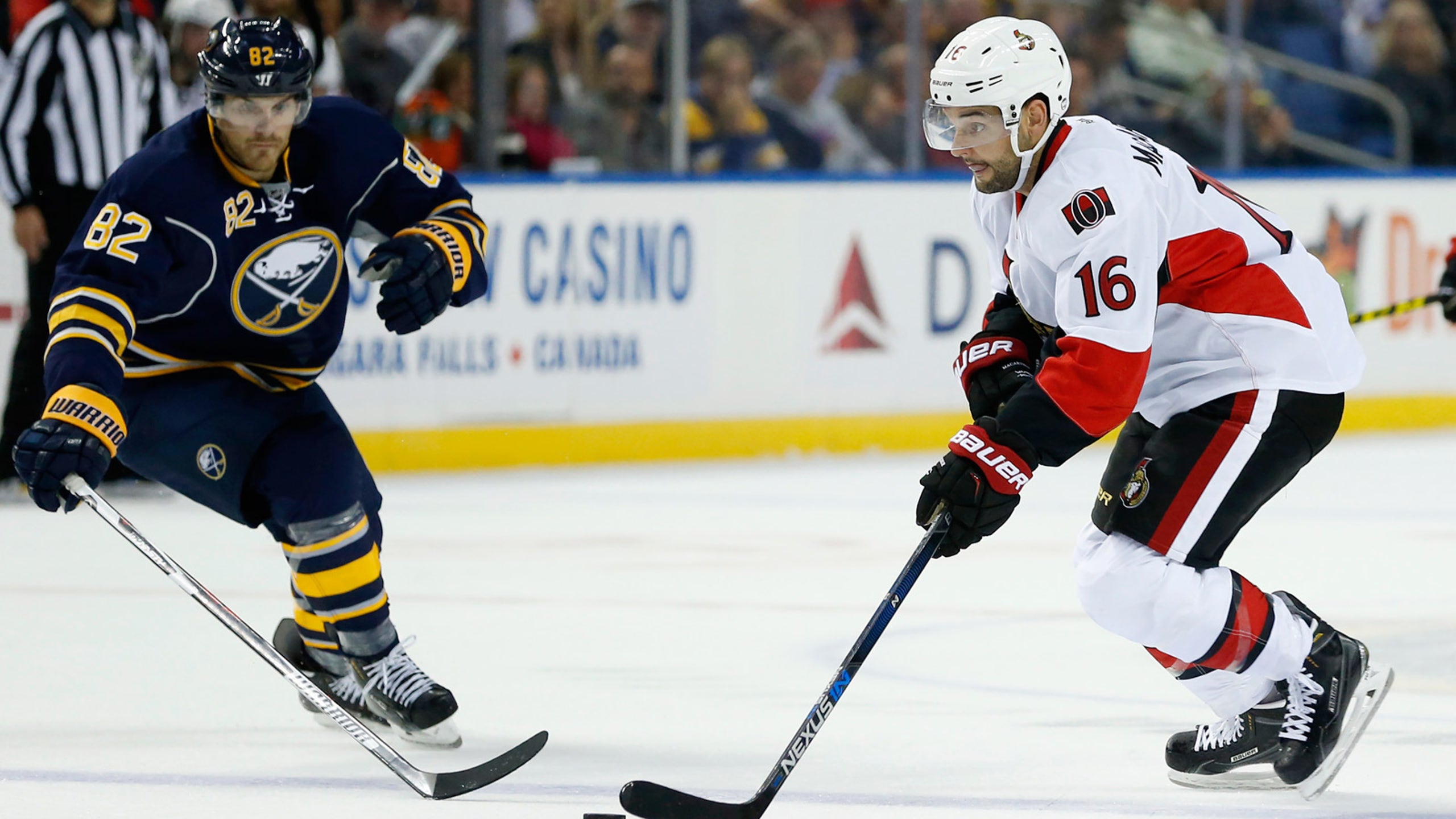 After three head injuries in eight months, concern high for Clarke MacArthur
BY foxsports • October 16, 2015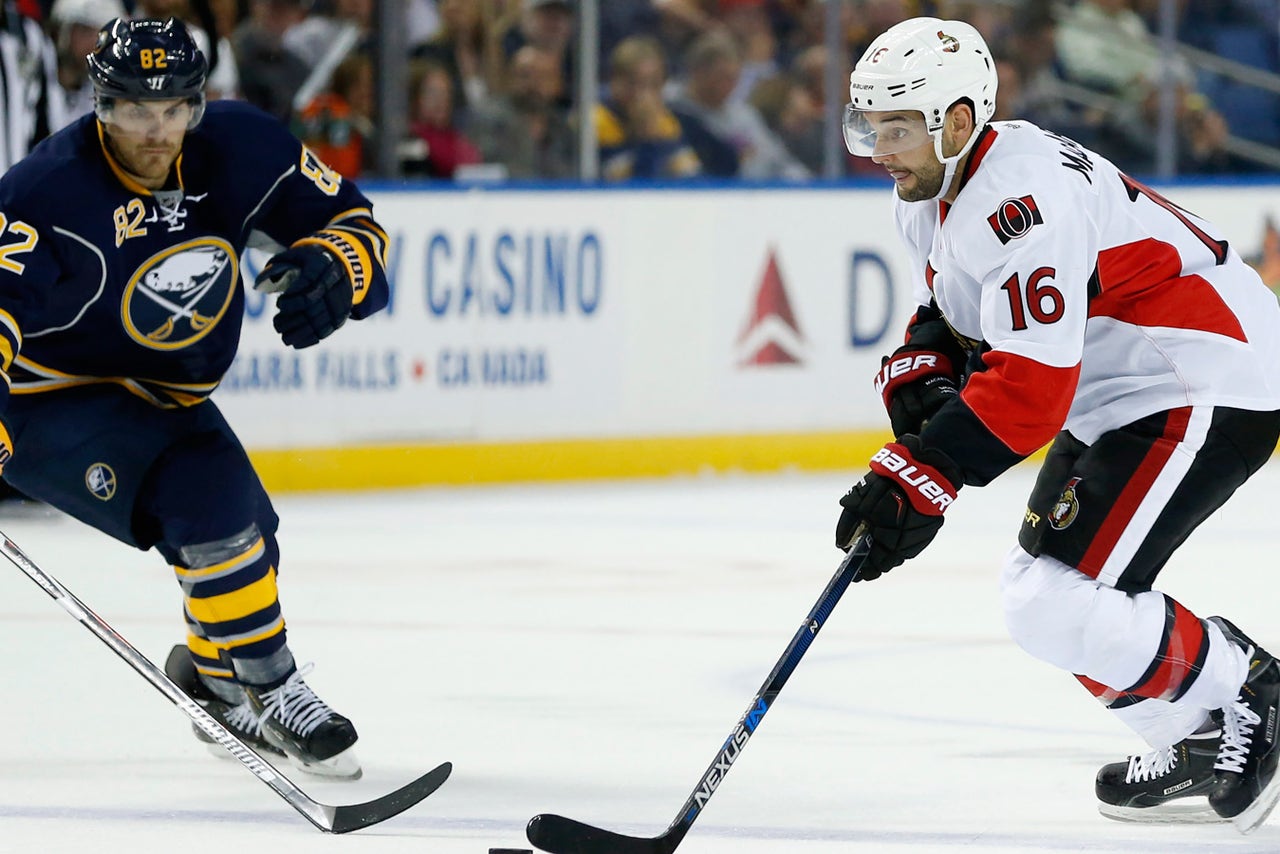 Ottawa Senators winger Clarke MacArthur won't play in Saturday's game against the Nashville Predators, but it seems the team is more concerned about MacArthur's injury itself rather than when he will return to the line-up. 
MacArthur suffered his third head injury in eight months when he hit his head on the ice Wednesday following some incidental contact in the neutral zone in a game against the Columbus Blue Jackets. 
Coach Dave Cameron told reporters it "tugs at your heartstrings" to see players get injured, and he noted that the team will continue to evaluate MacArthur. 
The forward had 36 points in 62 games last year but has yet to collect a point through four games this season. MacArthur has a concussion history which included a severe concussion last season suffered from a collision with his own goaltender, former Senator Robin Lehner, in February. The 30-year-old missed 18 games due to the concussion and told reporters at the time that he had severe issues with sensitivity to light. 
MacArthur also suffered a head injury in the final exhibition game of this year's preseason, although that injury was a more minor bump to the chin. He was removed from the remainder of the game as a precaution and spent some mandatory time in the "dark room", but MacArthur insisted at the time that the injury was not a concussion.
(h/t Ottawa Sun)
---
---