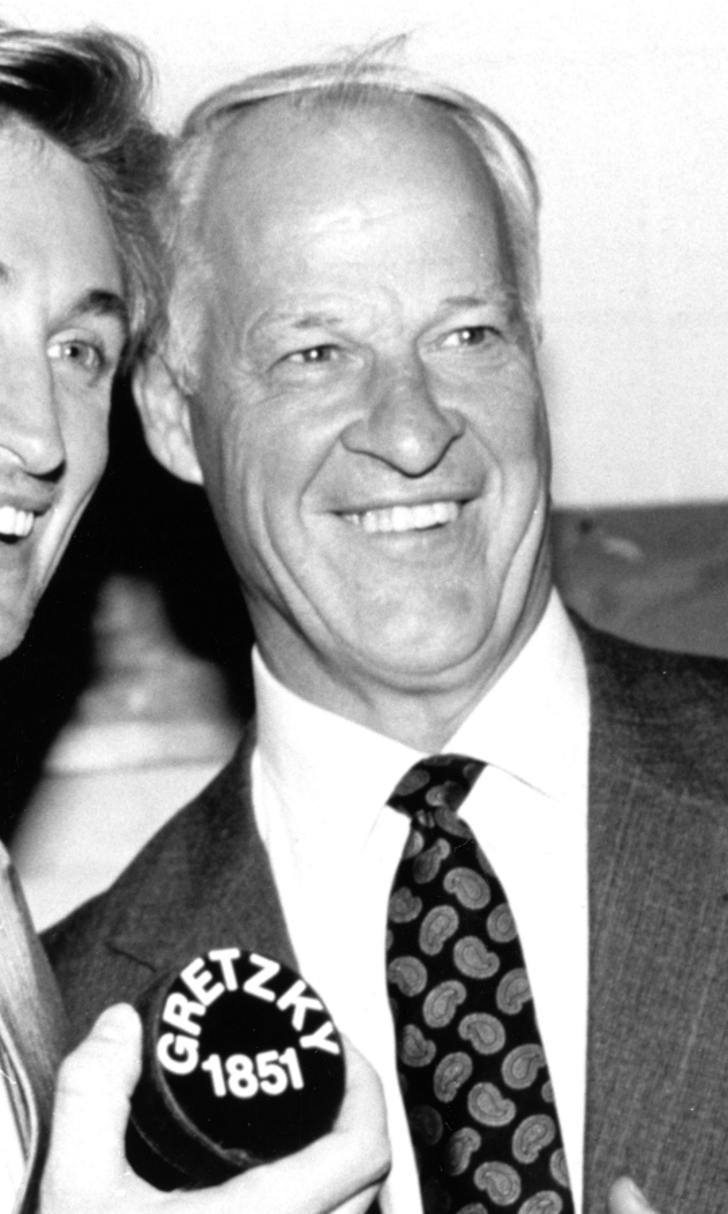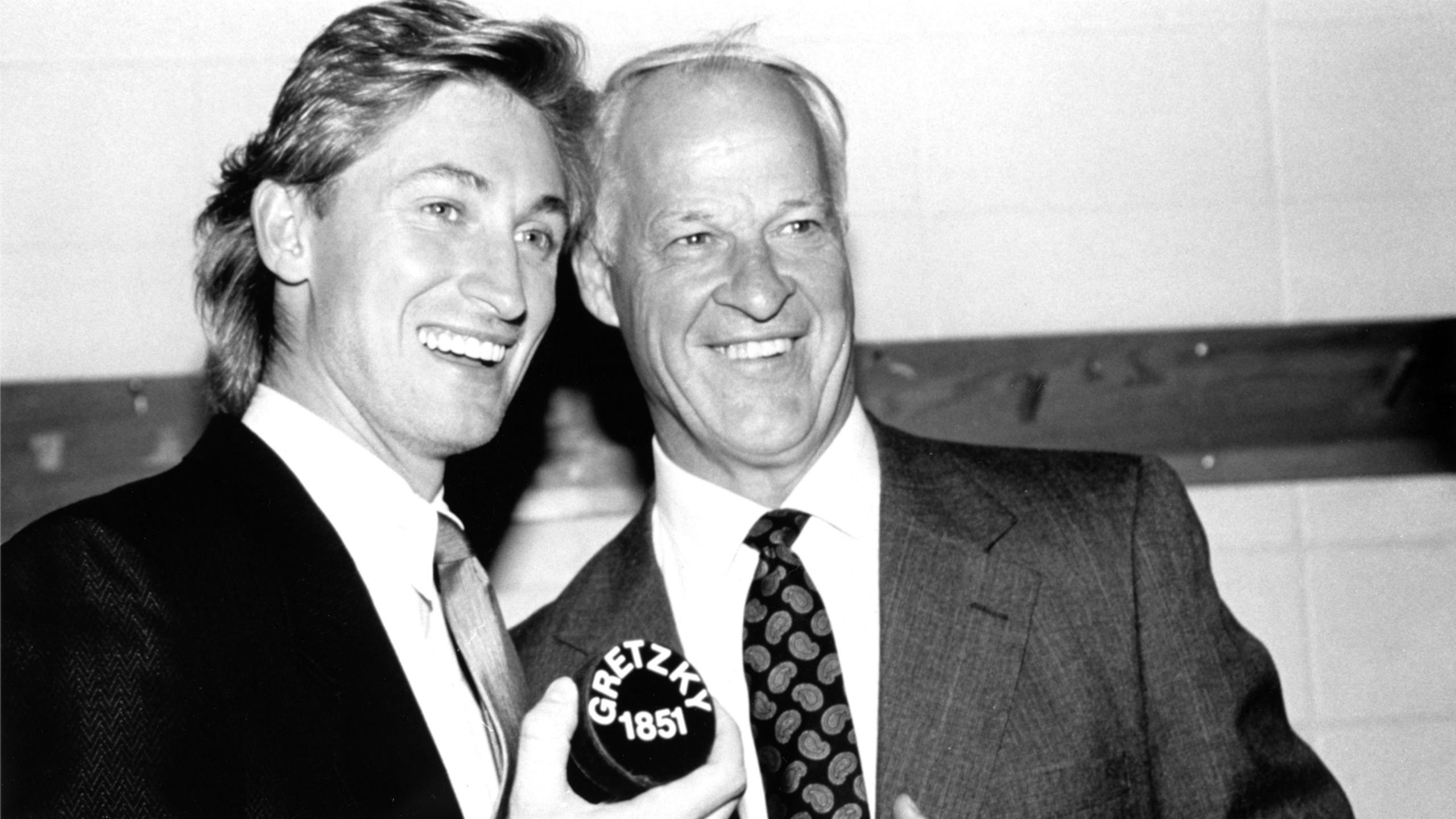 9 crazy facts about the late Gordie Howe
BY foxsports • June 10, 2016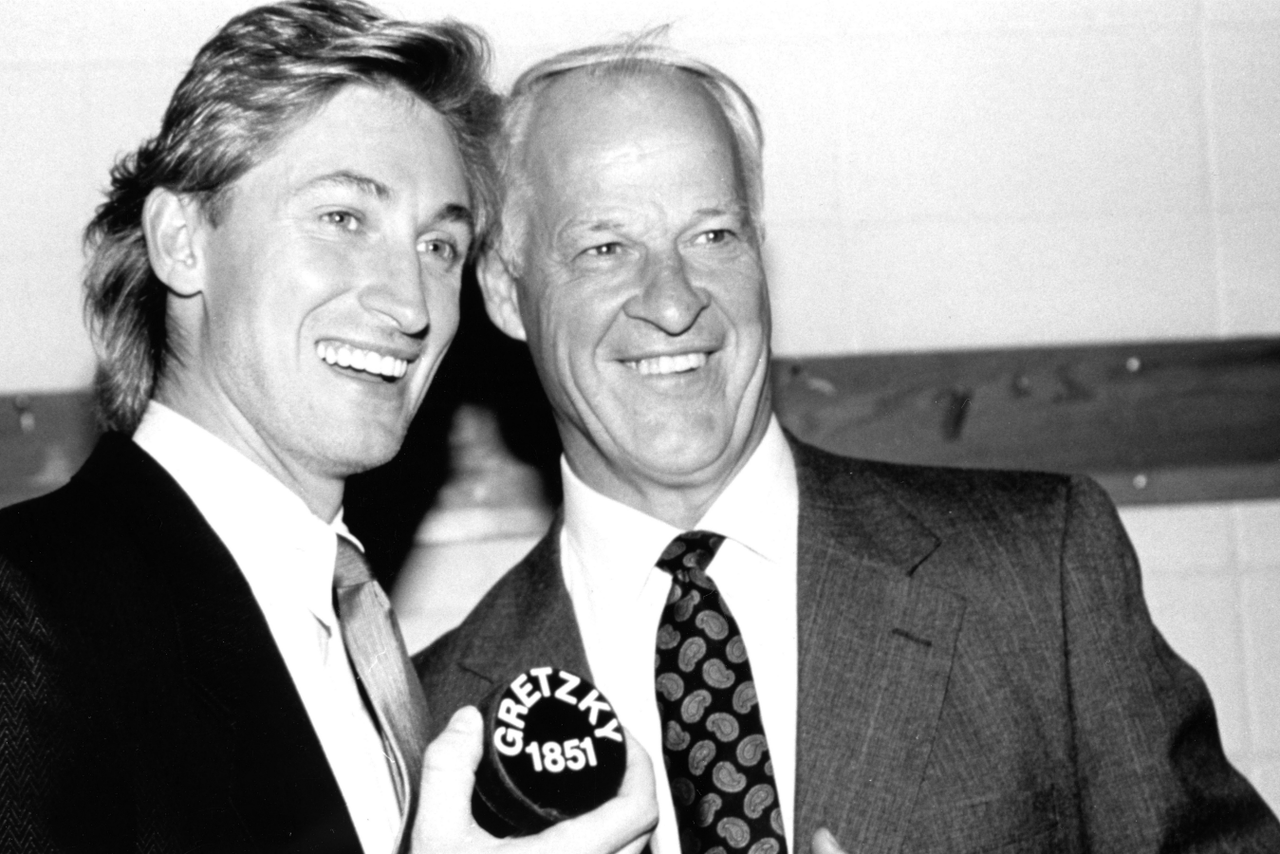 The sports world lost another icon Friday, as less than a week after the passing of Muhammad Ali, hockey legend Gordie Howe, 88. died at his son's home in Toledo, Ohio.
Howe is second all-time in NHL goals scored at 801 (more than three decades after his retirement), and one of the single greatest ironmen the sporting world has seen. Howe's NHL career spanned a staggering 34 years, beginning in the mid-1940s and not coming to a complete end until 1980. 
Here are nine crazy facts about the career of Gordie Howe:
1. He played an NHL record 1,767 games. Which is obviously staggering, but it's more incredible when you consider that he played an additional 419 games in his 40s as a member of both the Houston Aeros and New England Whalers (later Hartford) of the WHL.
That means in total Howe played more than 2,000 career professional games.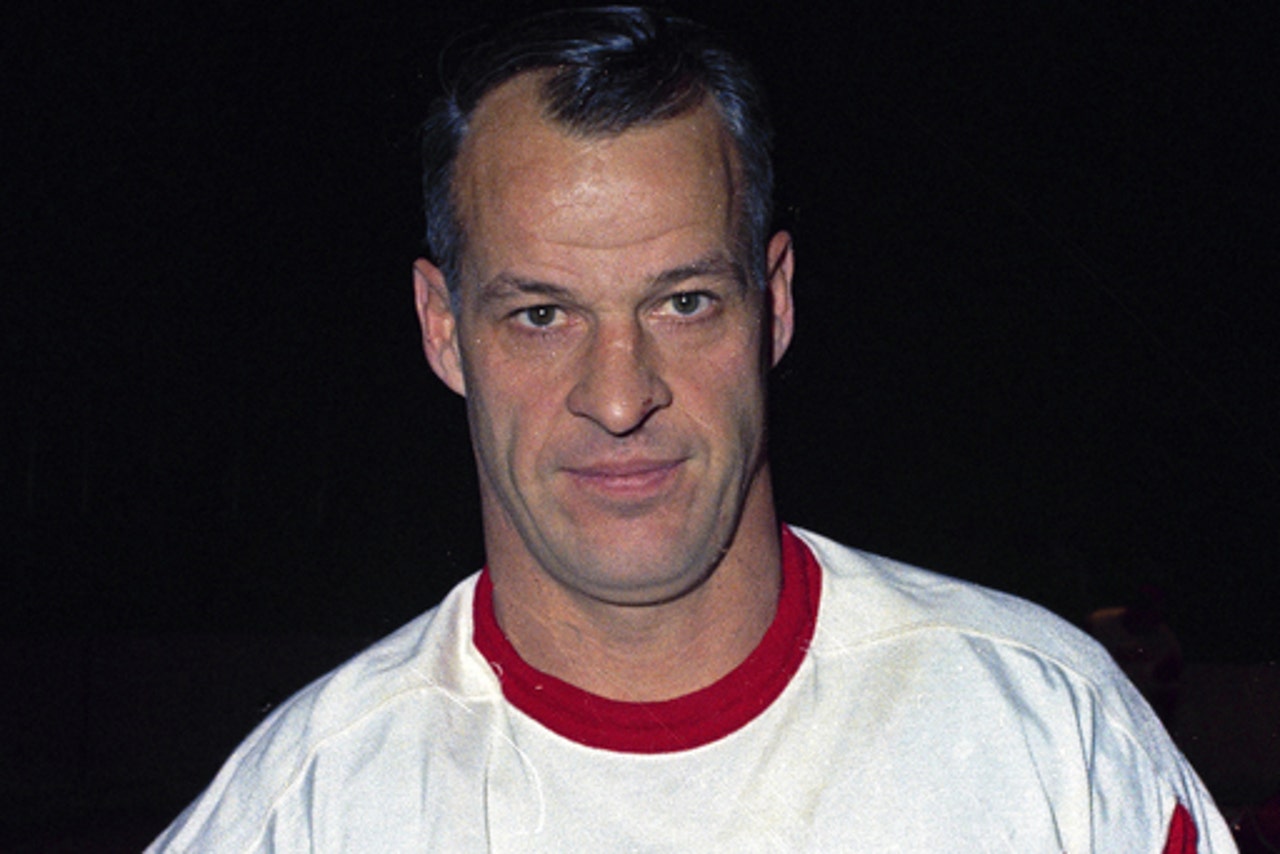 To put that in a different perspective, Kobe Bryant, who broke into the NBA at the same age as Howe did the NHL (18) and who was long considered one of basketball's great ironmen played in "only" 1,346 games in his career.
He would have needed to play nearly eight more seasons in the NBA (and play all 82 games in each) to equal Howe.
2. Howe played in at least one professional hockey game in six different decades. Sure, part of it was a gimmick, when he suited up for just one game for the IHL's Detroit Vipers in 1997, but that doesn't take away from the fact that he still played in professional games in his teens, 20s, 30s, 40s, 50s and 60s.
For those scoring at home, that also includes NHL games from the ages of 18 to 52 (it's worth noting that Howe did retire briefly during that stretch, then returned to play for several years in the WHL, so all that time wasn't spent in the NHL. More on that coming.)
3. He's the oldest player to appear in an NHL game. He suited up for the Hartford Whalers at 52 years and 11 days during the 1979-80 season.
No other NHL player has played past 48.
To put that into further context, LeBron James, who broke into the NBA at the same age as Gordie Howe did the NHL, would need to play another 21 years --- or until the 2036-37 season --- to match Howe.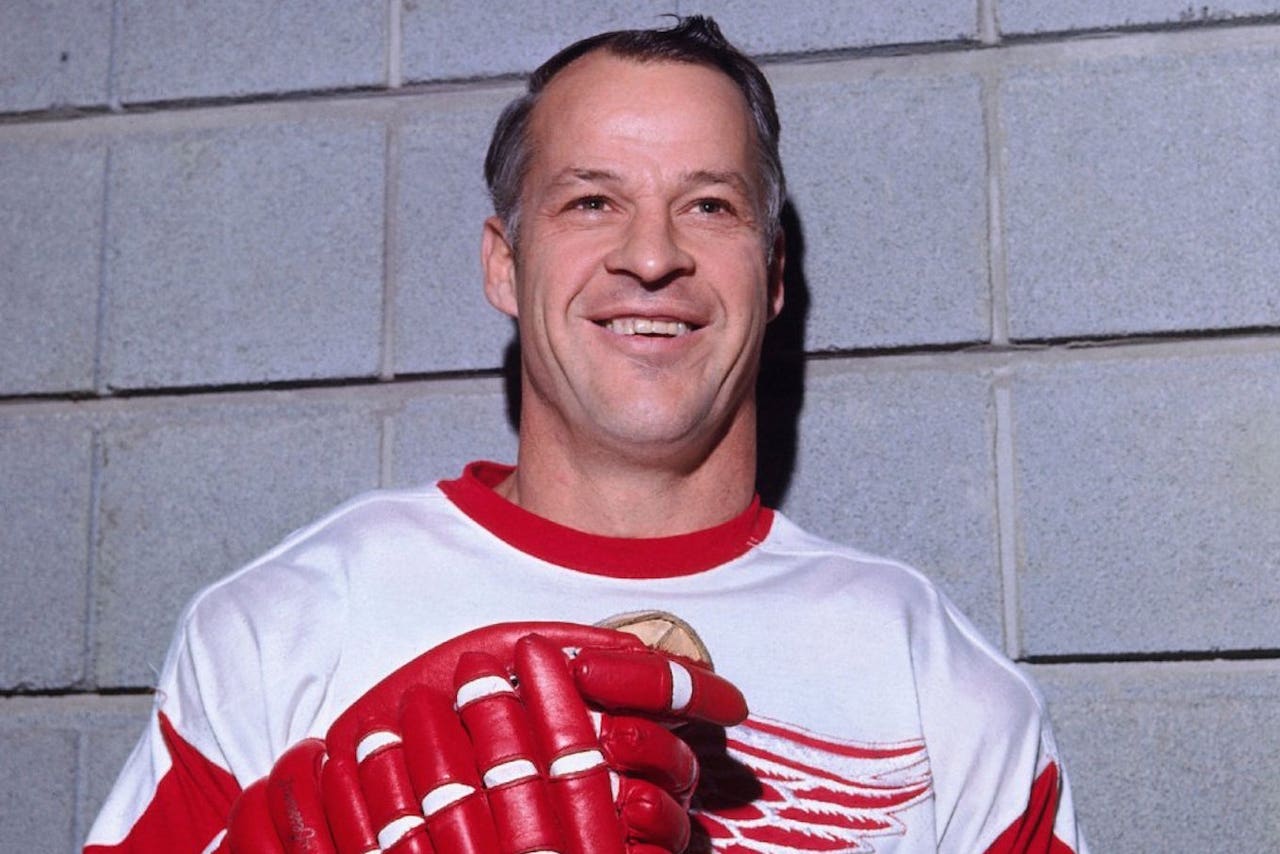 4. He actually retired for a brief time in 1971, at age 43. After a two-year stint in the Red Wings' front office, Howe returned to play in the WHA in 1973.
The catch: He returned to play with his two sons!
And if you think his time with the team was some sort of gimmick, think again: In 1974, he won the league's MVP Award at age 46, in the same season his son Mark won Rookie of the Year.
5. He scored at least 20 goals in an NHL-record 22 straight seasons. Many of Howe's individual season and career records were later broken by Wayne Gretzky, but "The Great One" could never top the longevity of Howe's scoring prowess.
Howe scored at least 20 goals every season from 1949-71, an NHL record that still stands and will almost certainly never be broken.
He also finished in the NHL's top 10 in scoring for 21 consecutive years and in the top five for 20 straight seasons.
6. He was a 23-time All-Star. Incomparable.
To put that in perspective, that's five more All-Star nods than Kobe Bryant, six more than Pete Rose and nine more than Michael Jordan.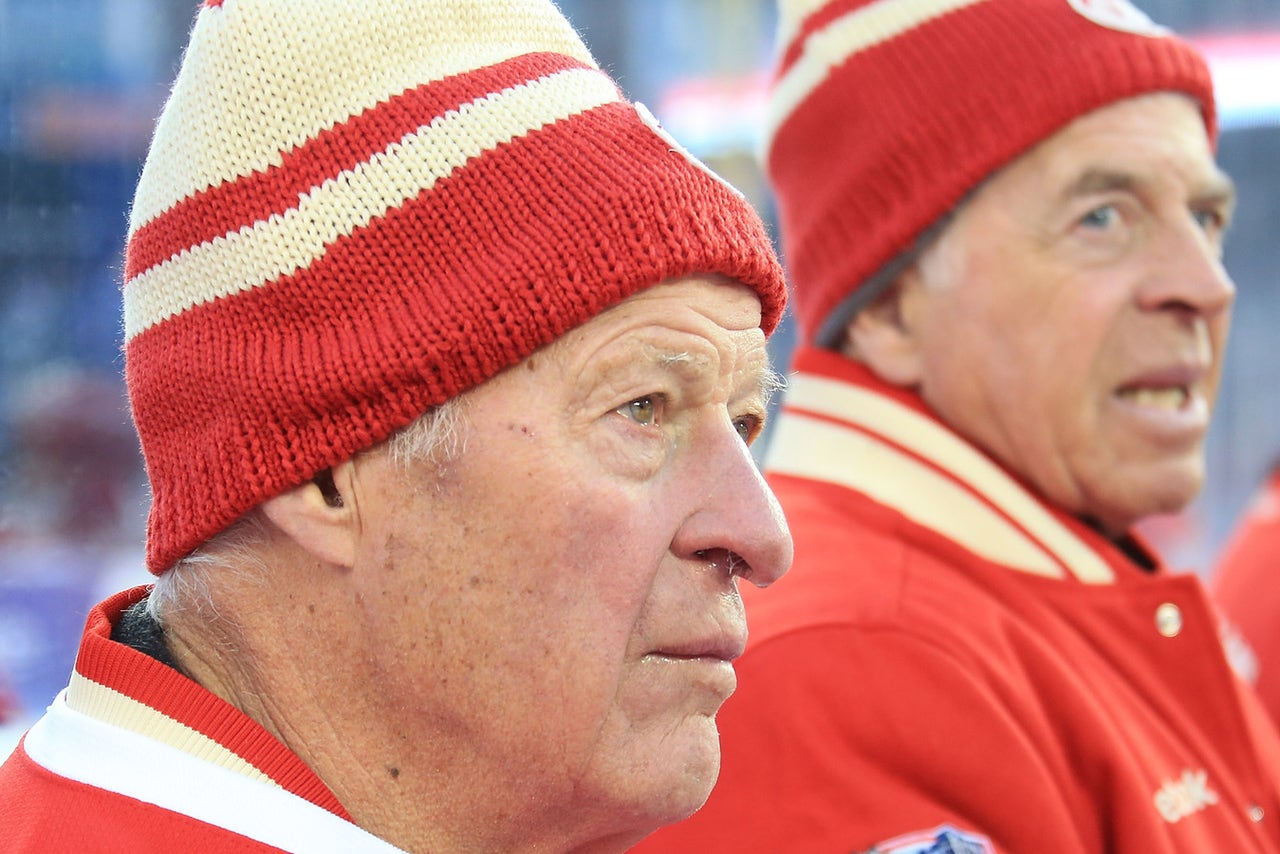 7. He was a six-time MVP. Twelve years separated his first and last Hart Trophies.  
Again, for comparison's sake, Steph Curry, who won his first MVP in 2015, would have to win another in 2027 to match Howe.
Another fun fact: When Howe won his final Hart Trophy during the 1962-63 season he was 34. No one older than 33 has won one since.
8. He has a middle school named after him. The school is in British Columbia. A bridge that connects Windsor, Ontario and Michigan also is named in Howe's honor.
That's pretty cool stuff.
9. He owned the trademark to "Mr. Hockey". With good reason. That moniker is exactly what he was and always will be.
---
---