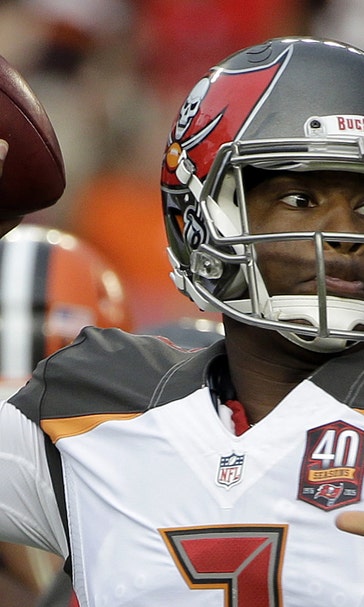 Winston ready to do his part to lead Tampa turnaround
September 7, 2015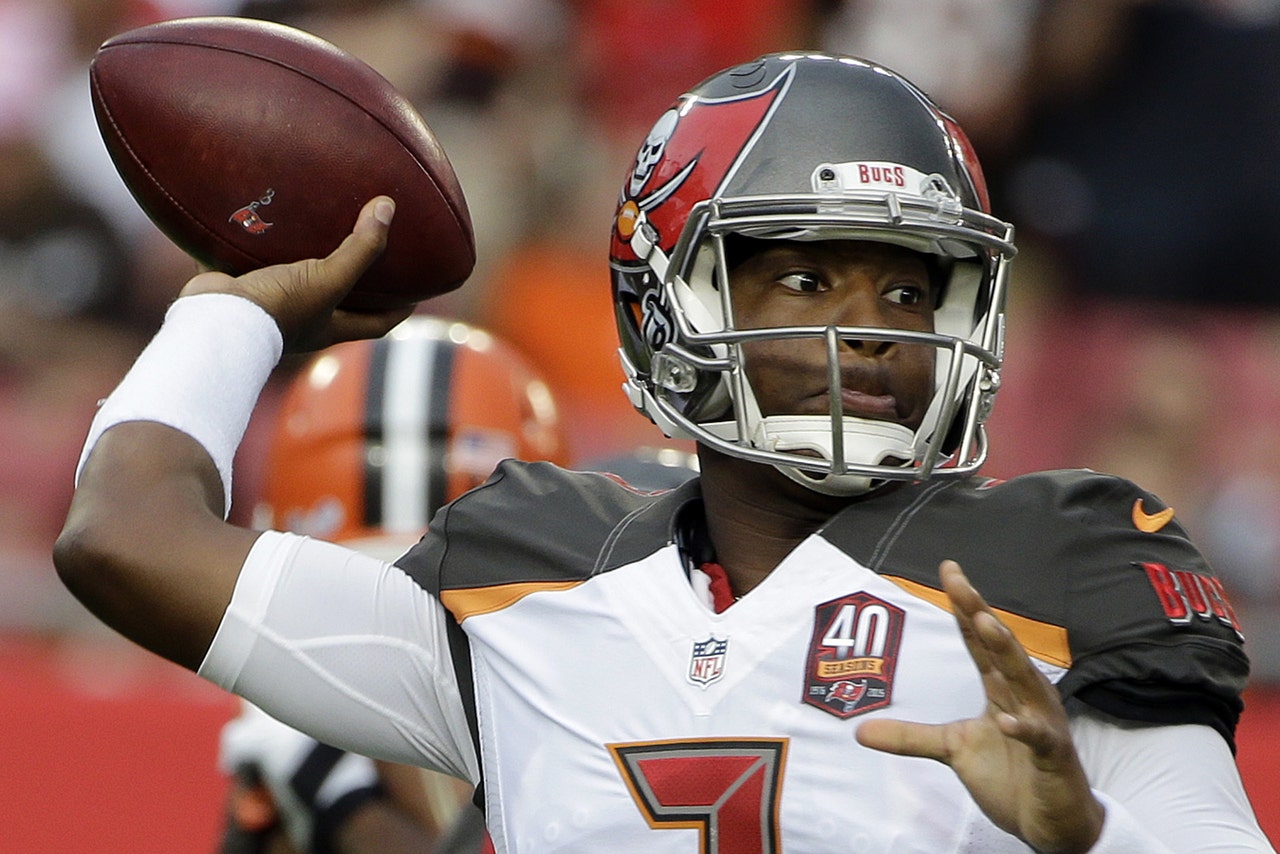 TAMPA, Fla. (AP) Jameis Winston is eager to do his part to make the Tampa Bay Buccaneers relevant again.
The rookie quarterback may reject the notion that being selected No. 1 overall in the NFL draft automatically makes him the face of a franchise that hasn't made the playoffs since 2007. But even he concedes the pressure to change the course of a team coming off its worst record in 28 years is undeniable.
The Bucs are seven seasons, three coaches and two general managers into a rebuilding project launched after the firing of Super Bowl winner Jon Gruden. Winston is the sixth different starting QB during a horrid run.
However, the 2013 Heisman Trophy is confident he can be the long-term answer to the team's offensive woes - and that it won't take long to start reaping benefits.
''Just because you're a rookie doesn't mean you can't play football,'' the 21-year-old said.
Coach Lovie Smith's plan is to run the football, easing the burden on Winston to carry the offense, and play stingy, ball-hawking defense. His young quarterback won a national championship and went 26-1 as a starter at Florida State, and was the first pick in the draft over Marcus Mariota, primarily because scouts believe his passing skills are more NFL-ready than those of the 2014 Heisman winner.
Winston knows regardless of how talented he is, he can't be a one-man show.
''I don't believe it's my team. It's our team,'' the 6-foot-4, 231-pound quarterback said. ''This is a we team, not a my team.''
Despite ranking 30th among 32 teams in total offense a year ago, the Bucs return a pair of 1,000-yard receivers in Mike Evans and Vincent Jackson. And fourth-year running back Doug Martin had a strong training camp and preseason after being slowed by injuries the past two seasons, spawning hope he has regained his form.
A big question mark, though, is an offensive line featuring three new starters, with rookies at left tackle and right guard. And while the defense, led by tackle Gerald McCoy and linebacker Lavonte David, showed signs of improvement late last season, Smith won't be happy with the unit's progress until it starts forcing more turnovers and develops a consistent pass rush.
Some things to know as the Bucs try to end a four-year stay at the bottom of the NFC South:
NEW DIRECTION: Smith brought in Dirk Koetter as offensive coordinator and expects that will make a big difference. The Bucs sputtered, ranking 29th in scoring a year ago, with former offensive coordinator Jeff Tedford sidelined after undergoing a heart procedure during the preseason. Koetter worked the last three seasons with Matt Ryan in Atlanta and has a history of success with young quarterbacks.
''I'm not surprised by what Dirk will bring and has brought to our football team,'' Smith said.
CALLING THE SHOTS: Another change is Smith will call defensive plays, taking over the responsibilities from coordinator Leslie Frazier.
''It really doesn't change anything I have to get done. ... I'm excited for it,'' Frazier said. ''There were times a year ago there would be communication on the headsets. It won't be any different this year.''
OVERHAULED LINE: With RT Demar Dotson starting the season on injured reserve-designated to return, the Bucs will have a revamped offensive line. Second-round draft picks Donovan Smith and Ali Marpet will open at left tackle and right guard. Veteran Gosder Cherilus was signed to fill in for Dotson.
MAN IN THE MIDDLE: Rookie Kwon Alexander, a fourth-round draft pick, won the starting middle linebacker job. He beat out Bruce Carter, one of the team's biggest signing in free agency.
WHERE'S THE RUSH?: The Bucs were tied for 21st in the league with 36 sacks in 2014, and haven't had a player finish with at least 10 in a season since Simeon Rice had 14 in 2005.
There have been 160 10-sack seasons posted around the NFL since then, 19 of them a year ago. Every team has had at least one over that stretch, and 18 teams had two players finish with 10 or more in the same season.
''That's totally unacceptable,'' said Smith, whose version of the Cover 2 scheme thrives on pressuring the quarterback. ''We haven't played the type of defense we need to. When we do, that will change.''
---
AP NFL website: www.pro32.ap.org and http://twitter.com/AP-NFL
---
---