National Football League
National Football League
Willson hopes to build on rookie season in Seattle
Published
Aug. 14, 2014 3:54 a.m. ET

RENTON, Wash. (AP) When he went home to LaSalle, Ontario, the question followed Seattle Seahawks tight end Luke Willson everywhere he went.
When would he get his day with the Lombardi Trophy the way NHL champions get a day with the Stanley Cup?
''You'd be surprised how many people asked me that,'' Willson said. ''When I went back home I probably got that question 40 times. It was, `Hey when is it coming?' This isn't the Stanley Cup guys, we don't get it for a day here.''
It wasn't until Willson returned home to Canada that it struck him how big a deal it was to win a Super Bowl title in his first year in the NFL. Whether it was the signs or banners saying this was the hometown of a Super Bowl champion, it took that visit for the accomplishment to fully be appreciated.
And that was after a season where Willson caught only 20 passes and had one touchdown in the regular season. What will happen if Willson makes the jump Seattle's coaching staff expects in year No. 2?
''He's looking really fast; this is one of the assets that he has,'' Seattle offensive coordinator Darrell Bevell said. ''He's coming along in the blocking game as well, so he would be our player that we would think could take a big step for us this year.''
When Willson was selected in the fifth round out of Rice, it was thought he would have time to learn behind veterans Zach Miller and Anthony McCoy. But McCoy was lost for the season to an Achilles injury soon after the 2013 draft and Willson's role instantly increased.
''I felt like I did a pretty decent job,'' Willson said of the transition. ''Of course there is a lot more, a lot more I can learn. I felt like as the season went on I started catching a few more balls and being more a part of the offense, getting a little more trust with Russell and the offensive coaches and I'm just trying to build on that this camp.''
Willson's best game of his rookie season came in Week 3 when he had five receptions in a blowout win over Jacksonville. There were weeks when Willson wasn't even targeted, then others when he was being tracked by quarterback Russell Wilson. The most promising sign of what Seattle may have in Willson came in its loss at San Francisco when he caught a crossing route and ran away from the defense en route to a 39-yard touchdown.
That trio of Willson, Miller and McCoy was supposed to be back intact for 2014 until McCoy went down with another Achilles injury - to his other leg - in the early days of training camp. That will likely leave Cooper Helfet as Seattle's third tight end and more expectations on Willson.
More so than last season, Willson sounds ready. On a team with multiple pass catching options, getting more of a contribution from Willson working in the middle of the field would only go to help Percy Harvin, Doug Baldwin and others on the perimeter.
''The game seems a lot slower to me right now with guys flying around everywhere, making sure I know what I'm doing,'' Willson said. ''And now I really approach the game a little differently in the sense of, Hey, I know what I'm doing. I know where I'm supposed to be and I can go and execute and I can really think about doing a better job, whether it's creating more separation, whether it's a better job in the run game, rather than just knowing what to do.''
---
AP NFL website: www.pro32.ap.org and www.twitter.com/AP-NFL .
---
---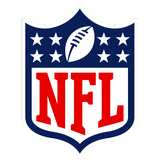 Get more from National Football League
Follow your favorites to get information about games, news and more
---