National Football League
National Football League
Week 3 expert picks
Published
Oct. 1, 2009 6:24 p.m. ET




Jay
Glazer

Alex
Marvez

John
Czarnecki

Adam
Schein

Peter
Schrager

Adrian
Hasenmayer
Browns-Ravens
RAVENS
RAVENS
RAVENS
RAVENS
RAVENS
RAVENS
Redskins-Lions
LIONS
Redskins
Redskins
LIONS
Redskins
Redskins
Jaguars-Texans
Texans
Texans
Texans
Texans
Texans
Texans
49ers-Vikings
VIKINGS
VIKINGS
VIKINGS
49ers
VIKINGS
49ers
Falcons-Patriots
PATRIOTS
Falcons
Falcons
PATRIOTS
PATRIOTS
PATRIOTS
Titans-Jets
JETS
Titans
JETS
JETS
Titans
Titans
Chiefs-Eagles
EAGLES
EAGLES
EAGLES
EAGLES
EAGLES
EAGLES
Packers-Rams
PACKERS
PACKERS
PACKERS
PACKERS
PACKERS
PACKERS
Giants-Bucs
GIANTS
GIANTS
GIANTS
GIANTS
GIANTS
GIANTS
Saints-Bills
SAINTS
SAINTS
SAINTS
SAINTS
SAINTS
SAINTS
Bears-Seahawks
BEARS
Seahawks
BEARS
BEARS
BEARS
BEARS
Steelers-Bengals
Steelers
Steelers
BENGALS
BENGALS
Steelers
Steelers
Broncos-Raiders
BRONCOS
BRONCOS
Raiders
Raiders
BRONCOS
Raiders
Dolphins-Chargers
CHARGERS
Dolphins
CHARGERS
CHARGERS
CHARGERS
CHARGERS
Colts-Cardinals
Cardinals
Cardinals
COLTS
Cardinals
Cardinals
Cardinals
Panthers-Cowboys
COWBOYS
COWBOYS
COWBOYS
COWBOYS
COWBOYS
COWBOYS
Week 3 record
13-3
8-8
12-4
12-4
11-5
9-7
2009 record
33-15
30-18
36-12
33-15
33-15
27-21
2009 weeks won
1
0
2 (1 tie)
0
1 (1 tie)
0
2008 record
171-84-1
157-98-1
156-99-1
158-97-1
155-100-1
163-92-1
2008 weeks won
8 (3 ties)
0
2 (1 tie)
2
6 (2 ties)
3
(2 ties)
Dolphins over Chargers — Marvez


Colts over Cardinals — Czar




Last Week's Review


WEEK 2 STANDINGS

John Czarnecki (10-6)

Peter Schrager (10-6)

Alex Marvez (9-7)

Adam Schein (9-7)

Jay Glazer (7-9)

Adrian Hasenmayer (7-9)


Review each week's game-by-game picks: Week 1 | 2



LAST WEEK'S UPSET PICKS OF THE WEEK

Bears over Steelers — Czar: "There was no way that Jay Cutler was going to lose two straight. But I want everyone to know I went 13-3 vs. the spread in a national contest on RichardGardner.com, so beating these guys really means nothing to me other than a little satisfaction. Hahahaha ..."



LAST WEEK'S UPSETTING PICK OF THE WEEK

Jaguars over Cardinals — Glazer: "The reason why I picked the Jaguars is because Arizona has been terrible going back East. I went with the team's history over the last few years, not just last season. But props to them. They obviously showed me the hex is broken."




---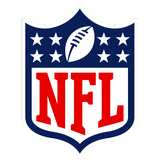 Get more from National Football League
Follow your favorites to get information about games, news and more
---