National Football League
National Football League
Week 1 losses: Who should panic?
Published
Sep. 12, 2012 1:00 a.m. ET

There is always an outbreak of Chicken Little Syndrome after Week 1 of the NFL season.
That's because it feels like the sky is falling for fans whose favorite teams opened with a loss.
For some of those 16 franchises, there should be legitimate concern that an 0-1 start is a harbinger of things to come. Others will someday reflect upon it as a bump on the road to the playoffs.
Here is a breakdown of which clubs should be able to rebound and those where panic is justified:
PANIC
MIAMI
Week 1 recap: Facing the ornery Houston Texans on the road with a rookie starting quarterback, distressed offensive line and awful wide-receiver corps (not you, Davone Bess) was a surefire recipe for a Dolphin disaster.
And that's what happened in Joe Philbin's head coaching debut.
An already sputtering offense now has a new problem. Ryan Tannehill's propensity to have passes tipped/deflected at Texas A&M has followed him into the pros. Two of Tannehill's three interceptions stemmed from throws swatted at the line by wunderkind Texans defensive end J.J. Watt.
Player on the spot: Defensively, cornerback Richard Marshall solidified his starting spot when Vontae Davis was traded to Indianapolis in the preseason. The trade brought even more heat on embattled general manager Jeff Ireland for another failed high draft pick (Davis was a 2009 first-round choice when Bill Parcells was still in the building collecting what proved an absurdly high payday). While I'm of the opinion that Ireland swung a good deal — Davis needed a change of scenery and had received a no-confidence vote from the new coaching staff — Marshall's struggles add fuel to the large number of Ireland bashers based upon poor drafts.
Something to feel good about: Miami's sizable investment in its defensive line paid dividends against one of the NFL's better offensive lines. With the Dolphins projected to have at least $50 million in salary-cap space for 2013, defensive tackle Randy Starks is setting himself up for a nice payday.
What's next: Oakland at Miami (Sunday). The Dolphins must establish a running game to help Tannehill get into a rhythm. Unfortunately for Miami, Oakland fields one of the NFL's better defensive fronts, spearheaded by longtime Dolphins nemesis Richard Seymour.
INDIANAPOLIS
Week 1 recap: The franchise's 2012 motto is "Building a Monster." As a 41-21 loss to Chicago proved, the construction has just begun. After a strong start, the Colts' new 3-4 defense got picked apart by Bears quarterback Jay Cutler. With three interceptions, Andrew Luck had nowhere near the type of success fellow rookie Robert Griffin III enjoyed in his Washington Redskins' debut. Luck didn't get much help from his offensive line, either.
Player on the spot: Luck. As the most-hyped quarterback entering the NFL since Peyton Manning, the comparisons are inevitable to the player he is replacing in Indianapolis. Manning went 3-13 in his rookie campaign. It's unrealistic to expect much more — if that — from Luck and the 2012 Colts.
Something to feel good about: Jerrell Freeman is taking advantage of his chance to start at inside linebacker with Pat Angerer recovering from an injured foot. Freeman returned a Cutler interception for a touchdown.
What's next: Minnesota at Indianapolis (1 p.m. ET Sunday, FOX). Entering the regular season, this game was regarded "on paper" as one of the few the Colts could have a good shot at winning. However, that was before it was certain Vikings running back Adrian Peterson (knee) would be back on the field carrying the team's offense once again.
BUFFALO
Week 1 recap: Months of preseason enthusiasm surrounding the Bills dissipated long before a 48-28 loss to the New York Jets became official. The Bills were soundly beaten on both sides of the ball. Included in an afternoon of disappointment was the pathetic debut of prized free-agent acquisition Mario Williams. The defensive end finished with one tackle, against a right tackle (Austin Howard) making his first NFL start. The injury situation was just as depressing. Knee injuries have sidelined wide receiver David Nelson for the season and running back Fred Jackson through at least September.
Player on the spot: Ryan Fitzpatrick did nothing to erase the concern that Buffalo made a titanic mistake midway through last season by signing the journeyman quarterback to a seven-year, $62 million contract extension before he went into the tank. The Jets intercepted Fitzpatrick three times and provided steady pass-rush pressure.
Something to feel good about: Running back C.J. Spiller showcased some of the rushing pizzazz that made him the No. 9 overall pick in the 2010 draft. Spiller ripped off a 54-yard touchdown jaunt to highlight a 14-carry, 169-yard effort.
What's next: Kansas City at Buffalo (1 pm ET). Facing a more conventional-style offense than New York's may spur a better defensive performance, but the cornerback position already is emerging as a concern. If Fitzpatrick bombs again, how much consideration will the Bills give to replacing him with newcomer Tarvaris Jackson?
CLEVELAND
Week 1 recap: The Browns have lost an average of 10-plus games a season since returning to the NFL in 1999. A 17-16 failing against visiting Philadelphia will be remembered among the most painful. With any semblance of offense, Cleveland would have pulled a massive upset. Instead, it's the same old, same old.
Player on the spot: It can only get better for Brandon Weeden after a performance that would make Browns fans long for the days of Todd Philcox (look it up, youngsters). Weeden was dismal, with four interceptions and a 5.1 quarterback rating. Cleveland must hope that Weeden's inaccuracy in a four-pick debut was the result of rookie jitters rather than a significant flaw in his game.
Something to feel good about: Because of the offensive ineptitude, Cleveland's defense was forced to play 90-plus snaps. The Browns ran out of gas in the fourth quarter, when Philadelphia marched 91 yards on 16 plays for the game-winning touchdown. But to its credit, Cleveland made Eagles quarterback Michael Vick feel like it was a long day, too. Vick was intercepted four times, sacked twice and hit on numerous other occasions.
What's next: Cleveland at Cincinnati (1 p.m. ET Sunday). The Browns will do their best to spring rookie running back Trent Richardson after a lackluster NFL debut (19 carries for 39 yards). In his defense, Richardson didn't play in the preseason following knee surgery, and it was easy for Philadelphia to tee off on the running game with Weeden foundering. However, he did provide a highlight-reel moment when forcing Eagles safety Kurt Coleman to lose his helmet in a violent collision that Richardson got the better of.
OAKLAND
Week 1 recap: It's easy to forget the importance of a long snapper until things go awry on special teams. That's exactly what happened to the Raiders in Monday night's 22-14 loss to San Diego. Once starter Jon Condo was lost to a head injury, two snaps were botched to the point that punter Shane Lechler couldn't get the kick off and another attempt was blocked. Such gaffes were too great for the Raiders to overcome despite good red-zone defense that forced the Chargers to settle for five field goals.
Player on the spot: Because of injuries, quarterback Carson Palmer hasn't had a full complement of offensive talent to work with since becoming Oakland's starter midway through last season. The problems continued Monday night with the absence of Denarius Moore and Jacoby Ford forcing Palmer to work with a freshly signed journeyman (Derek Hagan) and overmatched rookies (Rod Streater and Juron Criner). Not having a quality pass-catching tight end further limits Palmer's receiving options.
Something to feel good about: Running back Darren McFadden made it through the first game unscathed, which is news considering his lengthy injury history. If he can stay on the field, McFadden may end up getting at least 25 touches a game rushing and receiving.
What's next: Oakland at Miami (1 p.m. ET Sunday). Oakland's defensive line — which played well against the Chargers — will get a crack at giving Dolphins rookie quarterback Ryan Tannehill another painful NFL education. Obviously, addressing the long-snapping problems is a must if Condo can't play.
NO NEED TO PANIC
NEW YORK GIANTS
Week 1 recap: The Giants became the first defending Super Bowl champion in 13 years to lose their opener the following season. The most disheartening parts about that 24-17 defeat against Dallas: Self-induced mistakes — wide receiver Victor Cruz led the way with three dropped passes — and more injuries to an already depleted crew of cornerbacks who got spun around like tops by Cowboys quarterback Tony Romo.
Player on the spot: Running back David Wilson looked fantastic during the preseason, but he still hasn't fixed the ball-security problem that was a pre-draft concern. Wilson, who fumbled an average of once every 48 carries at Virginia Tech, was stripped in the first quarter by the Cowboys defense and didn't get another carry.
Something to feel good about: Super Bowl XLVI MVP Eli Manning has picked up where he left off last season, looking sharp in a 21-of-32 passing performance. Manning, though, didn't get the chance to mount another one of his trademark fourth-quarter comebacks because New York's defense couldn't stop the Cowboys from running out the clock in the final two minutes.
What's next: Tampa Bay at the New York Giants (1 p.m. ET Sunday, FOX). The Bucs enter with confidence, having won new head coach Greg Schiano's debut against Carolina. The Giants, though, have 11 days to prepare for this matchup. That provides ample time to regain focus, rest injuries and fix some of the flaws that the Cowboys exposed.
KANSAS CITY
Week  1 recap: For the second consecutive year, the Chiefs surrendered 40 or more points in a season-opening loss. The defense simply couldn't compensate for the absence of four starters, including their best pass-rusher (Tamba Hali) and cornerback (Brandon Flowers). The offense also couldn't keep pace in a 40-24 home loss to Atlanta.
Player on the spot: Matt Cassel entered the season enshrouded with questions about whether he is a good enough quarterback to lead Kansas City to its first Super Bowl in 43 seasons. A two-interception outing against the Falcons did nothing to dispel them.
Something to feel good about: It's evident Kansas City fields its best skill-position talent since Cassel became the starter in 2009. Jamaal Charles (16 carries for 87 yards) and Dexter McCluster (six catches for 82 yards) paced the offense vs. the Falcons.
What's next: Kansas City at Buffalo (1 p.m. ET Sunday). Kansas City's defense should receive a major boost with Hali back in the starting lineup and Flowers expected to return from a preseason heel injury.
PITTSBURGH
Week 1 recap: Denver is not kind to the Steelers. Already having fallen to the Broncos on the road last season in a first-round playoff game, Pittsburgh kicked off its 2012 campaign in the same fashion with a 31-19 loss. The Steelers had no answer for Denver's no-huddle offense in the second half and were beaten once again for a long touchdown catch by wide receiver Demaryius Thomas. Offensively, Steelers quarterback Ben Roethlisberger had a rough fourth quarter with an interception returned for a touchdown.
Players on the spot: The offensive line continues to get hit with injuries. Right guard Ramon Foster, who is replacing injured rookie David DeCastro (knee), and right tackle Marcus Gilbert were both sidelined during the Broncos game. Respective fill-ins Doug Legursky and Mike Adams couldn't adequately protect Roethlisberger. Foster and Gilbert are expected back Sunday against the New York Jets but depth remains razor thin.
Something to feel good about: Wide receiver Mike Wallace is already back in the swing of things after missing the entire preseason in a contract holdout. Wallace had four catches for 37 yards and one touchdown against Denver.
What's next: New York Jets at Pittsburgh (4:25 p.m. ET Sunday). The Steelers are all too familiar with Tim Tebow from last year's playoff loss in Denver. Expect the Steelers to use that knowledge toward defending any special packages the Jets deploy with their backup quarterback. Two of the NFL's hardest hitters (strong safety Ryan Clark and outside linebacker James Harrison) are expected back in the starting lineup after missing the Broncos game.
SEATTLE
Week 1 recap: The Seahawks fell just short in a 20-16 loss at Arizona when the potential game-winning drive got stopped inside the Cardinals' red-zone. Seattle's defense harassed Cardinals quarterback John Skelton and knocked him out of the game with a sprained ankle in the fourth quarter. However, the Seahawks didn't enjoy nearly as much success against Skelton's backup Kevin Kolb. He directed what proved the game-winning drive with a 6-of-8 passing performance in relief.
Player on the spot: Seahawks rookie quarterback Russell Wilson earned a first-team spot in the preseason, but he didn't generate much downfield against Arizona. Wilson also was sacked three times, although that number would be higher if not for his mobility. With highly-paid backup Matt Flynn waiting in the wings, Wilson isn't guaranteed a starting spot if the Seahawks don't start winning some early-season games.
Something to feel good about: Running back Leon Washington provided a major special-teams lift with kickoff and punt returns of 83 and 52 yards respectively. The defense also held Arizona to only 253 total yards.
What's next: Dallas at Seattle (4:05 p.m. ET Sunday, FOX). The Cowboys have four extra days to prepare for this scrum, but the Seahawks will enjoy the benefit of a raucous home crowd. Wilson could be in for a long day if left tackle Russell Okung (bruised knee) isn't back to try and nullify Cowboys pass-rushing stud DeMarcus Ware.
CAROLINA
Week 1 recap: The Panthers were out-muscled in a 16-10 loss at Tampa Bay. The statistic that best reflects the beat-down: Carolina's rushing attack was held to just 10 yards on 13 carries. This was especially remarkable considering Cam Newton was the NFL's best run/pass threat at quarterback in 2011. The Panthers logged only 22:33 in time of possession.
Player on the spot: Newton worked diligently this offseason toward building off his record-setting rookie season. But the second-year quarterback's second-half play reflected frustration as Carolina's offense sputtered on the sloppy field conditions at Raymond James Stadium. Newton topped the 300-yard mark in passing and connected with wide receiver Steve Smith seven times but he also threw two interceptions.
Something to feel good about: Outside linebacker Thomas Davis became the first player in NFL history to return after tearing the anterior cruciate ligament in the same knee on three different occasions. Davis and fellow linebacker Jon Beason combined on a key goal-line stop that forced Tampa Bay to settle for a field goal. Beason, who is returning from a torn Achilles tendon, led the Panthers with 10 tackles.
What's next: New Orleans at Carolina (1 p.m. ET Sunday, FOX). If the Panthers are going to take the step to becoming a legitimate NFC South title contender, this is the type of game against a division rival that they must win. Look for the Panthers to make a concerted effort at getting their running game back in gear.
CINCINNATI
Week 1 recap: After weathering a fast start by the Ravens and pulling to within 17-13, the Bengals didn't score again in a 44-13 blowout. Cincinnati's secondary was shredded by Ravens quarterback Joe Flacco (21-of-29 passing, 299 yards, two touchdowns and no interceptions). Conversely, Bengals QB Andy Dalton took a beating and had an interception returned for a touchdown by Ravens safety Ed Reed late in the third quarter that opened the floodgates.
Player on the spot: Cornerback Leon Hall was victimized in his first game since suffering a torn Achilles tendon in 2011. If his play doesn't improve, Hall could be subject to benching once Jason Allen and/or rookie Dre Kirkpatrick get healthy again. Hall will have a golden opportunity to rebound as Cincinnati is set to face rookie quarterbacks in four of the next five games.
Something to feel good about: The emergence of speedy Andrew Hawkins as a pass-catching complement to fellow wide receiver A.J. Green (five catches for 70 yards against the Ravens). Hawkins finished with eight receptions for 86 yards and seemed to always elude Baltimore's first tackle attempt.
What's next: Cleveland at Cincinnati (1 p.m. ET Sunday). After seeing rookie quarterback Brandon Weeden's struggles in his NFL debut, the Bengals should be able to get back on track against the Browns. Cleveland suffered another blow this week when cornerback Joe Haden was issued a four-game NFL suspension for failing a test under the league's performance-enhancing drug policy. But the Bengals would be making a mistake by taking Cleveland's defense lightly. Cincinnati also must correct the blocking flaw that allowed Baltimore to clobber Dalton twice with a blitzing defensive back around left tackle.
NO NEED TO PANIC — YET
GREEN BAY
Week 1 recap: Green Bay did nothing to dispel the concerns about its defense and running game in a 30-22 home loss to San Francisco. The 49ers rushed for 186 yards behind Frank Gore and Kendall Hunter. Gore (16 carries for 112 yards and one touchdown) was particularly effective outside the tackles. As for the Packers, Cedric Benson could get nothing against San Francisco's formidable defense. Benson was held to 18 yards on nine carries in his Green Bay debut.
Players on the spot: Benson and the offensive line. As talented as quarterback Aaron Rodgers is, the Packers can't expect to remain a one-dimensional offense and have success against elite NFL opponents like the 49ers.
Something to feel good about: Green Bay's wealth of talent at wide receiver was on display in Week 1 with backups Randall Cobb (nine catches for 77 yards) and James Jones (4-81) outshining starters Jordy Nelson and Greg Jennings. Such depth will come in handy with Jennings now sidelined by a groin injury. And Benson stepped in Week 2 against the Bears, rushing for 81 yards in a 23-10 win.
What's next: Monday, Sept. 24 at Seattle.
JACKSONVILLE
Week 1 recap: Mike Mularkey's head-coaching debut was ruined by a late Minnesota Vikings comeback in a 26-23 overtime loss. The Jaguars struggled to stop running back Adrian Peterson, who was playing in his first game since suffering a major knee injury last December. Peterson finished with 84 yards and two touchdowns on 17 carries.
Player on the spot: Running back Maurice Jones-Drew missed all of the preseason in a contract holdout. But like Peterson, MJD player a larger role in Week 1 than expected. Jones-Drew rushed 19 times for 77 yards. That was a solid showing but not one that is going to get Jones-Drew the new deal he wants. MJD also fumbled a punt.
Something to feel good about: Quarterback Blaine Gabbert continues to put a brutal rookie season in the rear-view mirror. While not nearly as consistent as he needs to be, Gabbert showed vast improvement, highlighted by a 39-yard touchdown throw to wide receiver Cecil Shorts in the game's final minute.
What's next: Houston at Jacksonville (1 p.m. ET Sunday). The Texans' fierce defense will provide a great litmus test to see just how far Gabbert has come under Mularkey's tutelage.
ST. LOUIS
Week 1 recap: Losing has become commonplace in St. Louis, but falling to Detroit, 27-23, hurts more than most. The Rams intercepted Matthew Stafford three times in the first half but couldn't stop the Lions quarterback from leading the game-winning drive late in the fourth quarter.
Player on the spot: Sam Bradford's attempt to rebound from a disappointing 2011 campaign got off to a mixed start. Bradford posted his highest quarterback rating (105.1) since his 2010 rookie season. But the Rams could only convert on four of 12 third downs, which is particularly poor considering the problems in Detroit's patchwork secondary.
Something to feel good about: The Rams have the makings of a quality defense. The secondary was greatly upgraded with the free-agent signing of cornerback Cortland Finnegan, who returned a Stafford interception for a touchdown. However, rookie defensive tackle Michael Brockers (ankle) was sorely missed against the Lions.
What's next: Washington at St. Louis (4:05 p.m. ET Sunday, FOX). The Rams will try to accomplish something that New Orleans couldn't last Sunday — slowing Redskins rookie quarterback Robert Griffin III. St. Louis also must shore up its offensive line with center Scott Wells, who was placed on injured reserve with designation to return Wednesday because of a broken foot, and left tackle Rodger Safford sidelined with a neck injury.
NEW ORLEANS
Week  1 recap: The Saints rarely lose at home, especially to a team led by a rookie quarterback. But that's exactly what happened in last Sunday's 40-32 loss to Washington. Drew Brees, though, shouldn't shoulder the blame for this stunning defeat. This falls upon a defense that allowed Robert Griffin III to enjoy the greatest rookie quarterbacking debut in league history.
Player on the spot: In this case, it's a coach. Steve Spagnuolo was hired to improve a defense that had slipped the past two seasons under former coordinator Gregg Williams. Spagnuolo's unit failed to force Griffin into mistakes. The Saints also surrendered 96 rushing yards and two touchdowns to fellow rookie Alfred Morris.
Something to feel good about: Even with the defensive woes, quarterback Drew Brees almost led a Saints comeback. Brees got into a good rhythm after a sluggish start.
What's next: New Orleans at Carolina (1 p.m. ET Sunday, FOX). The Saints go from facing one dangerous run-pass threat at quarterback to another in Carolina's Cam Newton. New Orleans also must now try rebounding under a first-time head coach in Aaron Kromer with Sean Payton and Joe Vitt both suspended by the NFL for their alleged roles in the team's bounty scandal.
TENNESSEE
Week 1 recap: Jake Locker's starting debut is one he would rather forget in a 34-13 home loss to New England. The Patriots returned a Locker fumble for a touchdown on a sack-and-strip by rookie defensive end Chandler Jones. Locker also suffered a separated left (non-throwing) shoulder that knocked him out of the game. Tennessee's defense provided little support. Patriots running back Stevan Ridley gained a career-high 125 yards and tight ends Rob Gronkowski and Aaron Hernandez combined for 12 catches for 119 yards.
Player on the spot: Running back Chris Johnson. Opposing defenses will continue to key on Johnson until Locker becomes more of a passing threat. Even so, it was startling that Johnson could gain only four yards on 11 carries against the Patriots.
Something to feel good about: Free-agent signing Kamerion Wimbley looks like he will be able to provide the pass rush Tennessee was sorely lacking in 2011. Wimbley's one-sack effort against New England was highlighted by a tough tackle that busted quarterback Tom Brady's nose.
What's next: Tennessee at San Diego (4:25 p.m. ET). Locker plans to start despite his shoulder injury. Such toughness will endear him to teammates. The best way Locker's offensive line can show its appreciation: Keeping his jersey clean and helping Johnson get back in the groove. This won't be easy judging by the performance of San Diego's front seven in Monday night's 22-14 win over Oakland.
---
---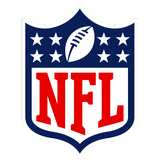 Get more from National Football League
Follow your favorites to get information about games, news and more
---