National Football League
National Football League
Weather is blustery but focused Broncos aren't
Published
Jan. 11, 2013 5:53 p.m. ET

Try as they might, the Baltimore Ravens just couldn't get under the skin or into the heads of the Denver Broncos, who were more concerned about talking up their opponents than trash-talking them.
Most of the Ravens were exceedingly complimentary of the Broncos this week, but some spent time excusing their 34-17 home loss to Denver last month with dismissals ranging from the soon-to-retire Ray Lewis and several others being out of the lineup to the Broncos' receivers pushing off too much.
Ravens receiver Anquan Boldin said after Baltimore's emotional wild-card win that the Ravens were glad to get another shot at Denver.
Asked how it will be any different than last time, he declared, ''We'll make it different.''
''I wanted Denver, because they beat us,'' said Boldin, who was shut out in the first meeting, a game in which the Broncos breezed to a 31-3 lead and cruised to the finish.
The Broncos, not big on bravado all season, shrugged it all off.
''We beat them, so of course they want to play us again,'' cornerback Chris Harris said. ''We're up for the challenge.''
Those were about the brashest statements that came out of the Broncos locker room all week.
Not exactly a Pacquiao-Marquez pre-fight smack down.
''It's going to be a tough game,'' running back Knowshon Moreno said. ''It's not going to be easy.''
Fans aren't buying it, and oddsmakers have installed the top-seeded Broncos (13-3) as more than a touchdown favorite. They haven't lost in three months, are coming off a bye and playing at altitude against a team playing on a short week.
Although quarterback Joe Flacco has four road playoff wins on his resume, the Ravens were a mediocre 4-4 this season on the road, where he threw just seven of his 24 touchdown passes.
Then, there's Peyton Manning. Although he's 0-3 lifetime in cold weather in the playoffs - Saturday's high will hover around 20 degrees with some snow expected - he's beaten the Ravens (11-6) nine straight times, including twice in the playoffs.
He's been stellar with that glove on his right hand the last two weeks in preparation for the wintry weather and as a concession to the altered feel of his grip following four neck surgeries. With the glove, his completion percentage has been almost 6 points better and his passer rating almost 20 points higher than without it.
The Broncos aren't taking anything for granted, though. They pointed out all week that the last time they played, the Ravens were without Lewis, safety Bernard Pollard, guard Marshal Yanda, linebacker Dannell Ellerbe and tight end Ed Dickson, all of whom will be available Saturday.
''So, this will be a completely different game, a completely different test,'' Broncos coach John Fox said.
Manning said he didn't have any reaction to the Ravens saying they were eager for a chance to atone for that lopsided loss.
''I know they have some guys back that did not play in the first game,'' Manning said, noting this is certainly the time of year you want to be healthy. ''... Those guys make a difference for their team. They made a difference for their team on Sunday holding their opponent to zero touchdowns. It's an excellent defense, really no matter who's in there, in my opinion, but certainly when they have all their other guys back, they're extremely tough.''
Joining the praise parade, Broncos safety Rahim Moore gushed this week about swapping jerseys with his hero, Baltimore Pro Bowler Ed Reed, after last month's game, and Champ Bailey pumped up Lewis, saying, ''I know he's going to miss the game, but I think the game will miss him more because there's nobody like him.''
Following a 12-week layoff with a torn right biceps, Lewis led the Ravens with 13 tackles to spark an emotional win over Indianapolis in the final home game of his spectacular 17-year career last week. The 37-year-old middle linebacker intends to retire after Baltimore completes its playoff run.
A marquee at a Denver hotel not far from Sports Authority Field reads: ''Join us for Ray Lewis' retirement party at 2 p.m. Saturday.''
The Broncos would cringe at such braggadocio.
The weather may be blustery but they certainly aren't, pointing out repeatedly that the Ravens are the only NFL team to reach the playoffs in each of the past five seasons, and they've won at least one game in each of those trips. They've also had a month to get used to Jim Caldwell calling offensive plays after his discombobulated debut against Denver on Dec. 16.
Of course, not all the Ravens were boastful or bombastic this week; several had high praise for the Broncos - and the Broncos brushed off those compliments, too, lest they lose their focus.
''I don't really buy into all that mental warfare and all that stuff,'' linebacker Von Miller said. ''I just like to get between the lines and just play football. I think that's where you can settle the score, on the football field.''
Notes: Fox said RB Willis McGahee didn't have any setbacks this week. If the Broncos beat Baltimore and he continues to progress next week, he'll be eligible to return for the AFC championship, two months after tearing the medial collateral ligament in his right knee. ... RG Zane Beadles said a big reason for his breakout season was his work with a sports psychologist last spring.
---
Online: http://pro32.ap.org/poll and http://twitter.com/AP-NFL
---
Follow AP Pro Football Writer Arnie Stapleton on Twitter: http://twitter.com/arniestapleton
---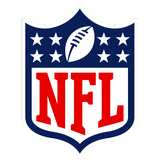 Get more from National Football League
Follow your favorites to get information about games, news and more
---