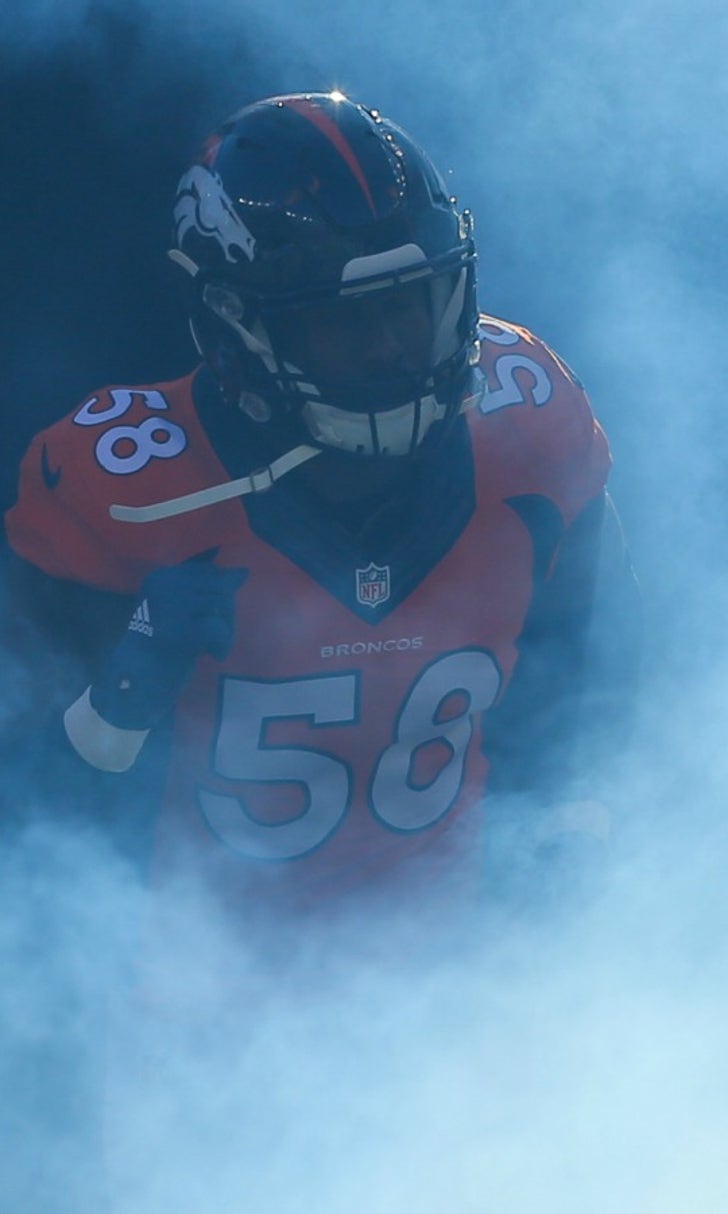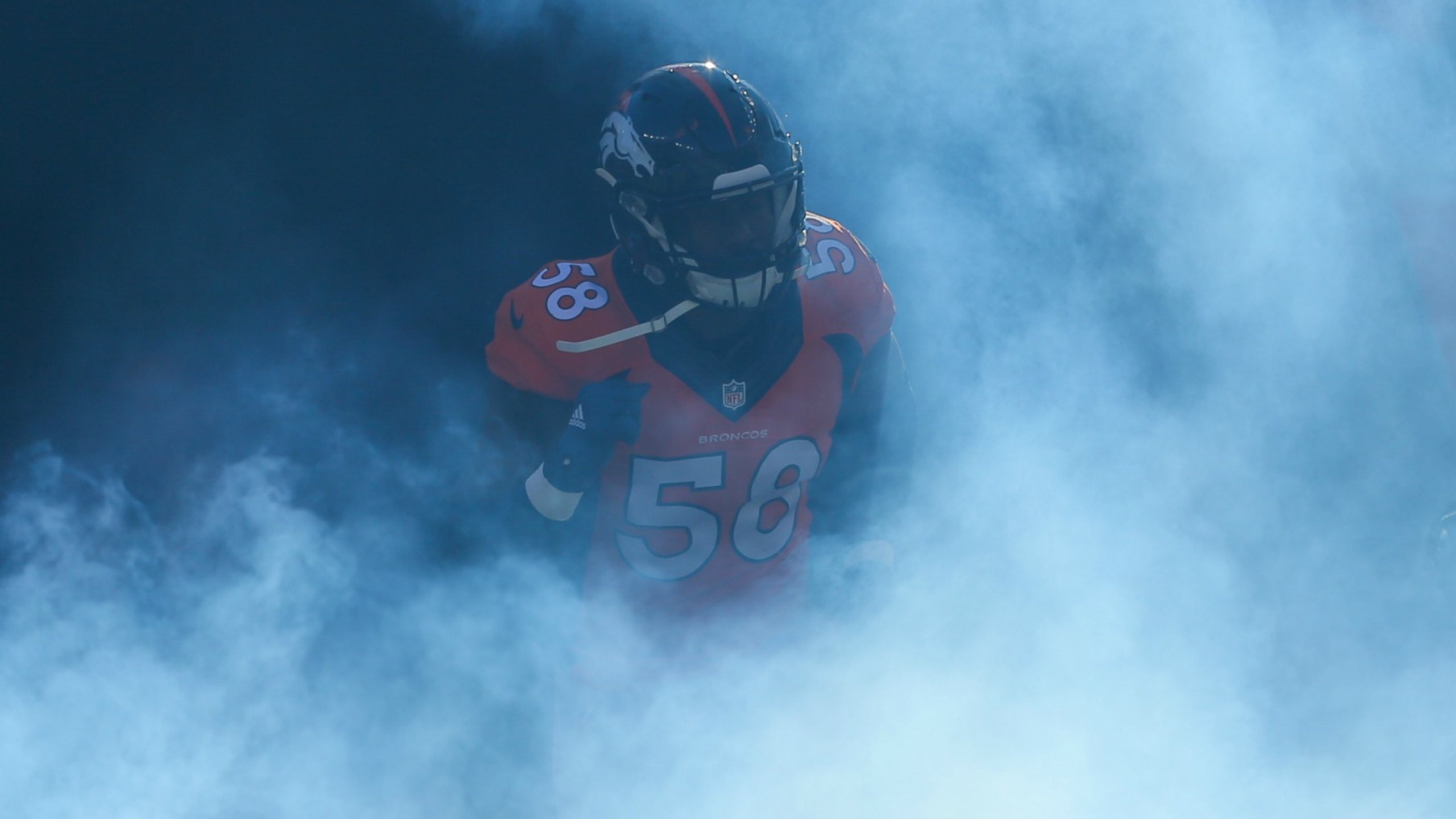 Von Miller says he owns 800 pairs of shoes
BY foxsports • September 6, 2016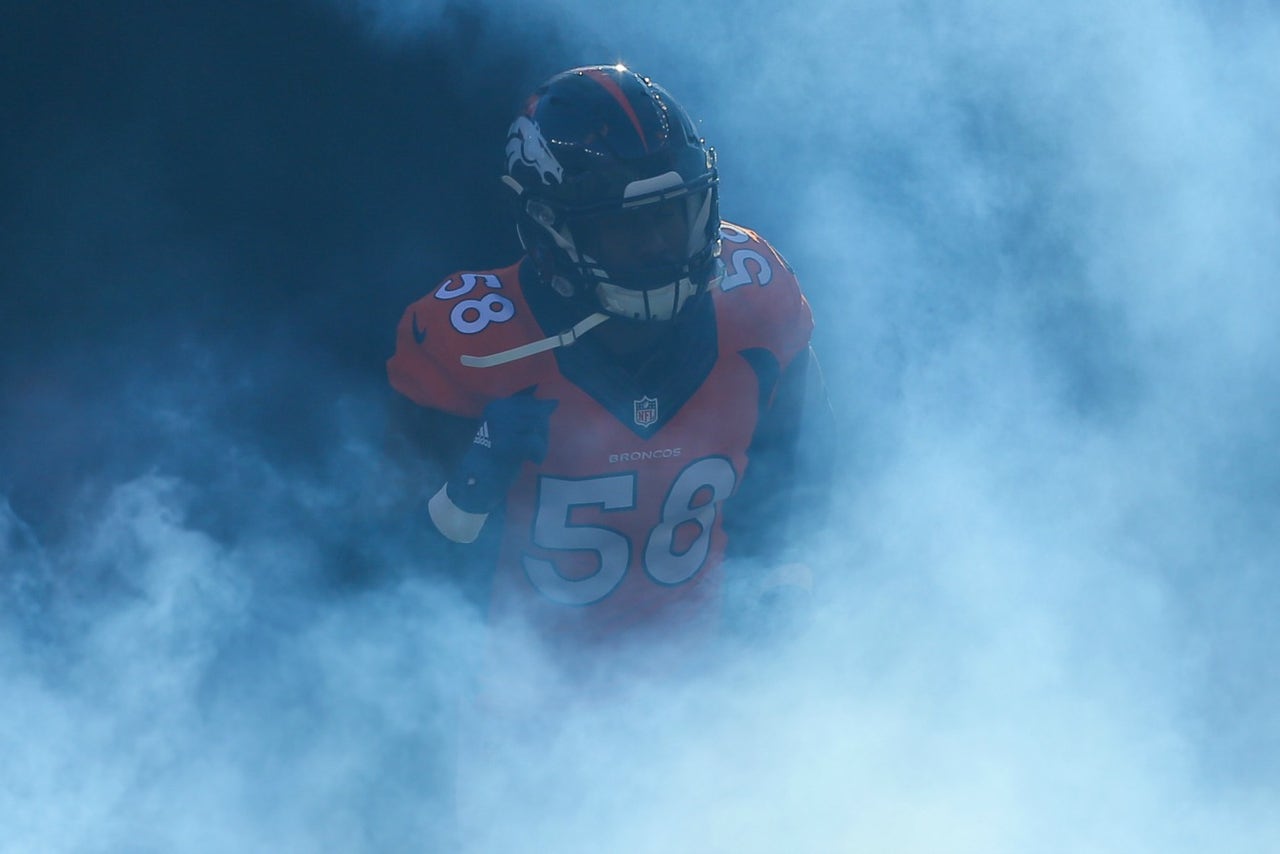 Super Bowl MVP Von Miller takes fashion very seriously, and he revealed in February that he has more than 100 pairs of glasses so that he can match them with any outfit. 
In a conversation with Broncos teammate DeMarcus Ware, Miller said that his shoe collection is far more expansive.
To put that number in perspective, it means that starting today, Von Miller could wear a different pair of shoes each day until November 16th, 2018. If you were to lay 800 shoeboxes on the floor, it would take up around 456 square feet of space, which is around half the size of the average apartment in the United States.
In the full version of the interview, Miller also says he owns around 60 chickens, including one named Peyton Manning.
---
---