National Football League
National Football League
Vikings will put Kalil to test against Allen
Published
Jul. 28, 2012 2:15 a.m. ET

Matt Kalil was the fourth overall pick in the draft, out of the powerhouse program at USC. He's still a rookie, though, so he has a lot to learn.
Well, the Minnesota Vikings have just the teacher for him. His name is Jared Allen, and he'll be here all year.
''It should be real good for Matt to go against maybe the best defensive end in the National Football League on a daily basis in practice, and I think it will be good for Jared as well because Matt is going to challenge him,'' coach Leslie Frazier said. ''He may be a rookie, but we think he's going to be a rookie who can play above being a rookie.''
He'll have to against Allen, a ninth-year veteran who had 22 sacks last season. That put him within one-half sack of Michael Strahan's NFL record, about the only bright spot on a 3-13 record.
''I think he'll help me in any way he can,'' Kalil said. ''He's a good team player, and he wants to help the team get some wins. That's the whole goal.''
The kid has to make sure to keep his hands to himself, though.
''As long as he doesn't punch me in the face and grab my jersey when I'm coming around the edge, I'll be fine,'' Allen said, half-jokingly.
Part of that was Allen needling the new guy. There's also this piece to his message: Putting too much stock in this individual matchup in practice is missing the point. A sack by Allen or a block by Kalil is not, simply, the purpose. Improving technique and thus strengthening the team is.
So fans might be better served watching wide receiver Jerome Simpson try to run past cornerback Chris Cook for training camp entertainment rather than hone in on the hulking left tackle lock arms with the lanky defensive end.
''My goal isn't to beat Matt Kalil. Me beating him and touching Christian (Ponder) on the butt 16 times doesn't do anything for us, you know what I mean?'' Allen said Friday, the first day of practice at Minnesota State University.
Allen added: ''I don't know why everybody thinks it's an internal competition. I need him to be the best player that he can be so I can win a championship. Everybody on this team has to play at the highest level. I wish we could have 22 All-Pros. Our chance of winning a championship will go up.''
Call this a ''working partnership,'' Allen said.
''I'm going to help him get better, and he's going to help me get better. I don't play Matt Kalil, so me figuring out ways to beat him in training camp absolutely does me nothing.''
Long practices in the sun can turn even the friendliest of players into cranks, so there's certainly the possibility that this matchup could lead to some harsh words or shoves back and forth if one guy doesn't like what the other is doing.
''It's football. Sometimes things get heated,'' Kalil said. ''It's a bunch of grown men running around hitting each other so some nerves will fly eventually, but that's all part of the game.''
As is the veteran mentoring the youngsters with the example of a relentless work ethic.
''I'm going to set a level of how I always practice, a standard that we expect around here, but at the end of the day it's your job to come out here and work,'' Allen said. ''It's your job to come out here and get ready to play. And if you're not that guy, we'll find out and we'll go on without you.''
---
Follow Dave Campbell on Twitter: http://www.twitter.com/DaveCampbellAP
---
---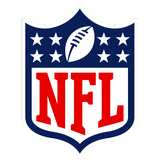 Get more from National Football League
Follow your favorites to get information about games, news and more
---