National Football League
National Football League
Vick, Eagles alone at the top
Published
Nov. 22, 2010 7:47 p.m. ET

In games Michael Vick has started and completed, the resurgent Eagles are a perfect 5-0.
It's plain. It's simple. And it's because of that, in a hotly contested NFC East, that Philadelphia (7-3) stands alone in first place and is in the driver's seat for a division title.
Vick has returned from a monthlong absence with broken ribs to lead the Eagles to three straight wins, the last of which was Sunday night's 27-17 win over the New York Giants at home.
''That was big, to go ahead in the division and beat two tough defenses, two weeks, back-to-back,'' Vick said of defeating the Giants and Redskins in a span of seven days. ''It's tough. It says a lot about the guys in that locker room and it says a lot about our organization. We lay it all out on the line each and every week.''
The Eagles meet the Bears (7-3) in Chicago on Sunday.
''Now, we have to keep working. Each day we know as a team, we're a work in progress,'' Vick said. ''We strive for perfection, even though we know perfection, being perfect, is far-fetched.''
Against the Giants, Vick watched two of his passes dropped in the end zone, one by his favorite target, DeSean Jackson and the other by the usually sure-handed Jason Avant. On both drives, the Eagles were forced to settle for field goals.
''We can limit our mistakes, limit our turnovers and be more efficient in the red zone,'' Vick said. ''I'm very disappointed that we didn't put the ball into the end zone more than we did and that just can't happen. We'll correct it.''
It won't be easy against the Bears. Chicago has only allowed 22 points combined in the past three games, and the Eagles offense, as hot as it may be, isn't coming off one of its best performances.
''We overcame some things, dropped balls, penalties, a blocked field goal,'' Eagles coach Andy Reid said. ''When you overcome adversity like that, it's a good thing.''
Vick has done nothing but battle adversity since he was released from prison last year. First, he had to find a team to give him another chance. Then, he spent last year acclimating himself to the Eagles system, while being used primarily as a gimmick.
And now, this year, it's been the ribs, it's been the guessing game as to who is the starter, and it's been the pressure of performing in a proud city such as Philadelphia.
''You have to be a tough nut to play that position,'' Reid said. ''I mean you better be tough. (Vick) got banged around there, but he stayed in and made plays. That's what you need to do.''
The results speak for themselves. Vick engineered the Eagles and Reid's first-ever win over Peyton Manning and the Colts. He helped put up 59 points in a Monday night rout of Donovan McNabb and the Redskins. And he engineered a come-from-behind win with a 90-yard touchdown drive after the Giants took a 17-16 lead on Sunday night.
''This one was good, yeah, because we were facing all types of adversity and things weren't going our way,'' Vick said about the win over the Giants. ''Their defense was flying around and our guys were upbeat and played with a lot of attitude and a lot of heart. We knew were going to have to pull it out in the end, and to be able to just stand tall and make the plays we needed to make, it was very gratifying for this team.''
---
---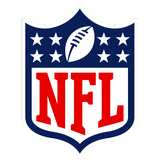 Get more from National Football League
Follow your favorites to get information about games, news and more
---