National Football League
National Football League
Twenty bold NFL predictions for 2011
Published
Sep. 4, 2011 1:00 a.m. ET

First and foremost, I'd like to get an important admission out of the way: I'm a sick, sick pup.
Every year, after the completion of the fourth and final week of the preseason, I print out every NFL team's regular-season schedule, go game by game and pick the outcome for all 256 regular-season contests. This maniacal practice, in my twisted mind, is the only way to accurately predict division champions, sleeper teams and underachievers.
In running through all 32 teams' entire seasons, game by game, you can properly identify the tough December stretches that will keep teams from making the playoffs (Cleveland finishes its season with four games against the Ravens and Steelers in the final five weeks, with a cross-country trip to Arizona sandwiched in between, so . . .); the cupcake starts to a year (the Giants face only two 2010 postseason qualifiers before November, and one of them is lowly Seattle); and those squads with schedules simply too difficult to replicate the previous year's success (cough, hello, "youngry" Buccaneers, cough).
Well, the results are in. And you know what? There are some good surprises headed our way in 2011.
With that, here are my official 20 Bold and Beautiful Predictions for the 2011 NFL season, as well as the exactly right — to the game — records for all 32 NFL teams in 2011. Bengals and Seahawks fans? Hide your eyes.
Schrager's 20 Bold and Beautiful Predictions for the 2011 season
1. This is the year the Houston Texans finally make the playoffs: No, really, I mean it. Though it's something I probably wouldn't voluntarily share at dinner parties, in my calculations of the 2011 season, I was forced past the first (head to head), second (record vs. division), third (record vs. common opponents), and even the fourth tiebreaker (record vs. conference) to decide the AFC South champion this season. I had to go to the fifth tiebreaker — yes, I calculated strength of schedules for a hypothetical season — to anoint the Texans division champions over the reigning kings, Indianapolis. Yeah, I've been fooled by Gary Kubiak's squad before. But this is the year they get over the hump. I promise. But guess what? The Colts "upset" the Texans in the wild-card round of the playoffs in Houston. Can you say rivalry?
2. Speaking of Houston, Texans rookie linebacker Brooks Reed will be compared to Packers linebacker Clay Matthews Jr. roughly 1 million times over the course of the 2011 season: A long-haired blonde pass rusher playing the outside linebacker spot in a 3-4 defense, he'll be all over the field, making Matthews-like plays. And guess what? He'll make more of an impact than Matthews did in his rookie year back in 2009. Look for Reed, currently splitting time with Connor Barwin at the strongside linebacker spot in coordinator Wade Phillips' 3-4, to be one of the better defensive rookies this season.
3. The Lions start the season red hot, winning their first three games, causing a carnival of media stories and hype about the resurgent Lions: They, then, go on to lose 10 of their next 13 games, ultimately missing the playoffs for the 12th straight year. Everyone's hot on Detroit right now, and the Lions have looked great this preseason, but their schedule's not easy. They're still another year away.
4. Everybody's other August darlings, the Atlanta Falcons, surprisingly start the season 0-3 with losses at Chicago, home against Philadelphia and at Tampa Bay in September, and miss the playoffs: The Falcons fail to make the playoffs in back-to-back years — they've never had consecutive playoff seasons — and finish the year a ho-hum 9-7. Tony Gonzalez misses out on another opportunity to win a playoff game for the first time.
5. The "Dream Team" Eagles lose their first game of the 2011 season to the upstart Rams: That leads to a rash of "You don't win Super Bowls in August!" knee-jerk reactions from the media and fans. They, then, promptly go on to win their next eight games and the NFC East title for the second straight year.
6. Cutler and Roethlisberger struggle to overcome shoddy offensive lines: Though I'd never "predict" an injury, let's just say I've watched a lot of preseason football and both Jay Cutler and Ben Roethlisberger are playing behind questionable front fives. Bears and Steelers fans? I hope you feel at least somewhat confident in the likes of Caleb Hanie and Charlie Batch.
7. Matt Hasselbeck, now playing in Tennessee, has a far better season than Donovan McNabb in Minnesota. Both quarterbacks are light years better than Tarvaris Jackson up in Seattle.
8. The "youngry" (Raheem Morris' term, not mine) Tampa Bay Buccaneers take a step backward: After a surprising 10-6 campaign in 2010, they finish 7-9 and out of the wild-card hunt. Tampa's not sneaking up on anybody this year, and their schedule is one of the toughest in the league.
9. Randall Cobb, the Packers' do-everything rookie wideout out of Kentucky, takes an already potent offense to the next level: Green Bay's offense, with Cobb, a healthy Ryan Grant, and a fully recovered Jermichael Finley all in the lineup and making plays, puts up near-record-breaking numbers in 2011.
10. The Browns lose eight of their final nine games and finish in the bottom third of the league yet again: Take a look at that November and December slate. No matter how much Colt McCoy and the defense improve this year, they're going to struggle mightily down the stretch.
11. With their playoff lives on the line in Week 17, the Giants squeak out a victory over the Cowboys in a blizzard: Yes, I'm now predicting the weather, too! This, of course, comes just one week after the Giants eliminate the Jets from playoff contention with a "road" win in their shared building in Week 16. Tom Coughlin's job is saved.
12. Of the four quarterbacks drafted in the first round of April's draft, Cam Newton — despite facing a brutal 2011 schedule in Carolina — fares the best: He's not the next Ryan Leaf or JaMarcus Russell. Newton's going to surprise a lot of folks. He's a born leader with incredible physical skills. He'll be a highlight machine. His rookie year won't be as bad as some are suggesting (Boomer Esiason told me that Newton has a "2 percent chance of success" last week). Alas, the Panthers still finish a forgettable 3-13.
13. Bengals rookie Andy Dalton doesn't fare nearly as well as Newton: The Bengals go a league-worst 1-15, putting them in the driver's seat in the all-important "Race for Andrew Luck." Similar to Jimmy Clausen in Carolina in 2010, Bengals brass needs to decide whether they plan to stick with their second-round pick or go with another QB first overall in April. I'll save my 2012 NFL draft predictions for a bit later in the year.
14. Of the three quarterbacks taken in the first round of the 2009 NFL draft, Josh Freeman and Matt Stafford take major steps forward, while Mark Sanchez takes a step back: The only quarterback to take a team to consecutive AFC championship games in his first two years in the league, Sanchez's success in the NFL cannot be questioned. But Freeman's right there (if not further along), and Stafford's finally healthy. After the Jets fail to make the playoffs in 2011, those whispers about Sanchez being a glorified "game manager" get a little louder in the Big Apple.
15. The NFC West is far better than it was last year: But it's still pretty darn awful. The Seahawks and 49ers are shamefully bad and the Cardinals are the definition of mediocre. The Rams, absent from the postseason since the Marc Bulger era, win the division behind the big arm of second-year quarterback Sam Bradford.
16. Ben Tate wins NFL Comeback Player of the Year: With Arian Foster nursing a hamstring injury and in and out of the lineup this season, 2010 second-round pick Ben Tate picks up the slack in the Houston offense. Tate, of course, missed the entire 2010 season because of an ankle injury.
17. The NFL Network's two-part series "A Football Life: Bill Belichick" will change the way fans view the man in the hooded sweatshirt: The trailer to this series revealed Belichick coaching his son, on his boat in Nantucket, and getting teary-eyed while roaming the Giants' old practice facilities. Throw this all out if you live in New York City, though. Time Warner, the chief cable provider for the largest city in the nation, still doesn't carry NFL Network.
18. Chad Pennington will be a star behind the mic: That's not some lame FOX Sports cronyism, either. (See my Twitter feed for that.) One of the smartest players in the game when he was active — he still has not officially retired — Pennington will offer more than just the standard "I like the way this guy catches a football" spiel in the booth. He'll give insight. And he's funny. I spoke with Pennington for an hour the day Randy Moss retired and he told one great story after another. The two-time NFL Comeback Player of the Year will be a welcome addition to your Sunday afternoons.
19. Joe Flacco enters the second tier of NFL quarterbacks. In my eyes, there's a top tier of NFL quarterbacks that includes five names: Manning, Brady, Rodgers, Brees and Roethlisberger. In the second tier, there's currently just three others: Michael Vick, Eli Manning, and Philip Rivers. This season, Flacco makes the lead from the third tier to the second, finally knocking off the Steelers in the AFC North and serving as the leader in the Ravens' huddle.
20. The Packers defeat the Patriots in Super Bowl XLVI.
Predicted 2011 standings
NFC East
Philadelphia Eagles*: 12-4
Dallas Cowboys*: 10-6
New York Giants*: 10-6
Washington Redskins: 5-11

NFC North
Green Bay Packers* 13-3
Chicago Bears: 8-8
Detroit Lions: 6-10
Minnesota Vikings: 6-10
 
NFC South
New Orleans Saints*: 13-3
Atlanta Falcons: 9-7
Tampa Bay Buccaneers: 7-9
Carolina Panthers: 3-13

NFC West
St. Louis Rams*: 10-6
Arizona Cardinals: 8-8
San Francisco 49ers: 6-10
Seattle Seahawks: 2-14

AFC East
New England Patriots*: 12-4
New York Jets: 9-7
Miami Dolphins: 8-8
Buffalo Bills: 6-10

AFC North
Baltimore Ravens*: 12-4
Pittsburgh Steelers*: 11-5
Cleveland Browns: 6-10
Cincinnati Bengals: 1-15

AFC South
Houston Texans*: 10-6
Indianapolis Colts*: 10-6
Tennessee Titans: 7-9
Jacksonville Jaguars: 6-10

AFC West
San Diego Chargers*: 10-6
Oakland Raiders: 7-9
Kansas City Chiefs: 7-9
Denver Broncos: 6-10
*Denotes playoff team
NFC playoffs
Wild-card round: No. 5 Dallas beats No. 4 St. Louis; No. 3 Philadelphia beats No. 6 New York Giants.
Divisional round: No. 5 Dallas beats No. 1 New Orleans; No. 2 Green Bay beats No. 3 Philadelphia.
Championship game: No. 2 Green Bay beats No. 5 Dallas.
AFC playoffs
Wild-card round: No. 4 San Diego beats No. 5 Pittsburgh; No. 6 Indianapolis beats No. 3 Houston.
Divisional round: No. 1 New England beats No. 6 Indianapolis; No. 2 Baltimore beats No. 4 San Diego.
Championship game: No. 1 New England beats No. 2 Baltimore.

Super Bowl XLVI: Green Bay 34, New England 30
---
---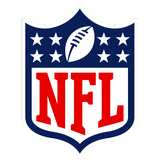 Get more from National Football League
Follow your favorites to get information about games, news and more
---