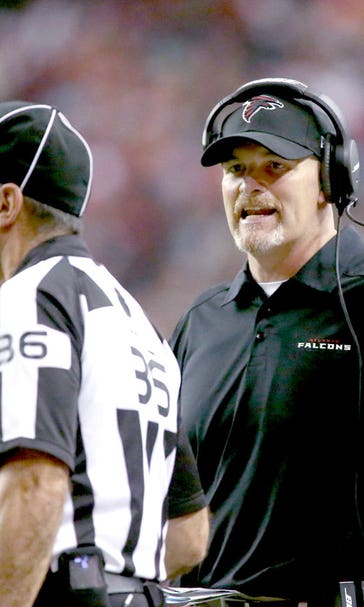 Turnovers starting to take toll on struggling Falcons
November 2, 2015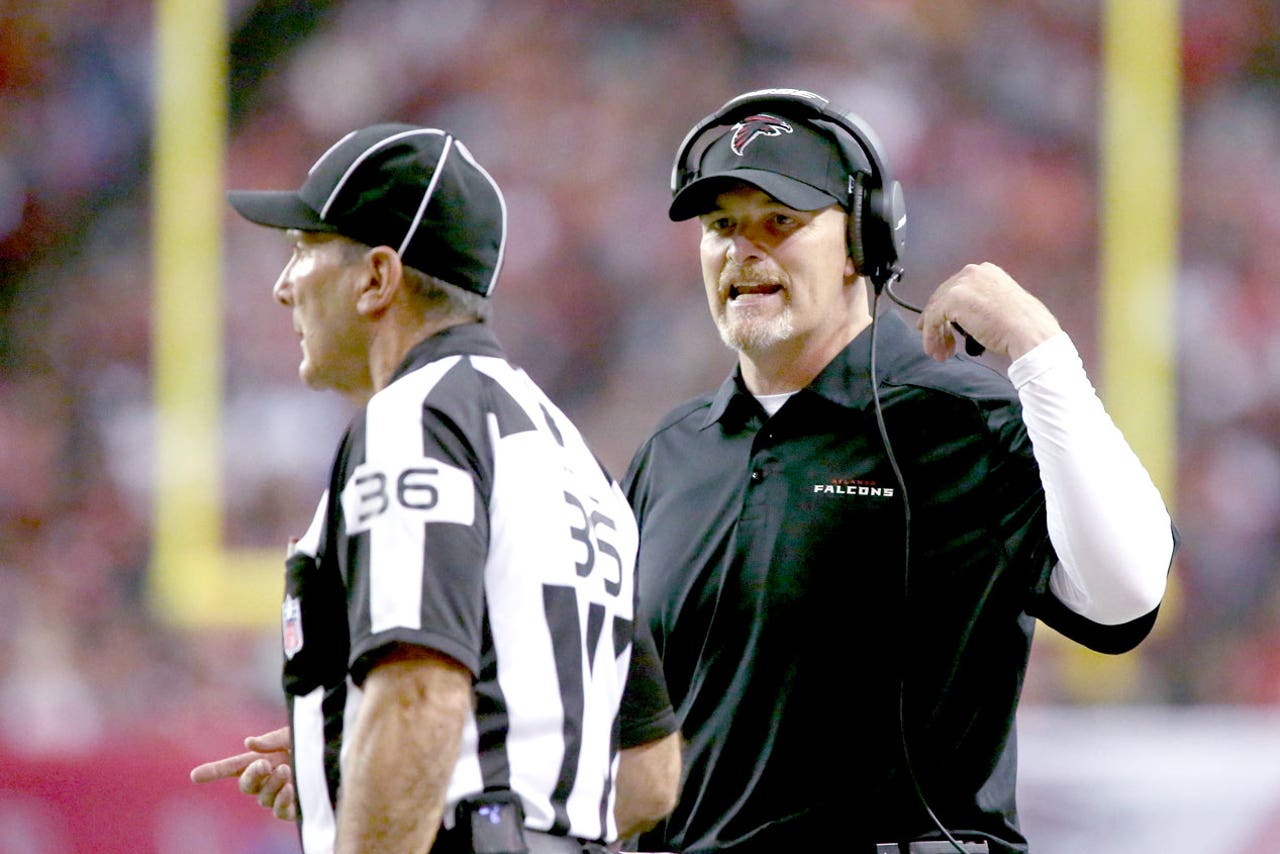 FLOWERY BRANCH, Ga. (AP) Failing to protect the ball is starting to affect the Atlanta Falcons' confidence.
They've allowed 12 turnovers in the last four games - a bad stretch under any circumstances - but Sunday's overtime loss to Tampa Bay was the costliest yet under first-year coach Dan Quinn.
The Buccaneers scored 20 points off four giveaways. Atlanta's defense had no takeaways, and team further sealed its fate with 11 penalties.
Quinn has noticed players getting anxious after committing mistakes.
''Every play now seems like the most critical play of the game,'' he said Monday. ''That's really what you try to avoid.''
Quinn knows the Falcons (6-2) are fortunate to have only losses over the last four weeks. They return to practice Wednesday to prepare for this week's trip to San Francisco (2-6).
Though the abundance of giveaways makes his team look sloppy, Quinn doesn't consider the Falcons to be undisciplined.
''We have to clean things up because I don't think it's broken as much as we can get sharper at it,'' he said. ''I can say that because of the first four games of where we were at with the turnover margin.''
As is often the case with a franchise quarterback, the team has essentially played to Matt Ryan's level the last four weeks. Ryan has thrown five interceptions and lost three of six fumbles since Atlanta's blowout win over Houston in Week 4.
Even so, Ryan led two late winning drives against Washington and Tennessee and on Sunday helped the Falcons move 40 yards in five plays to tie the score in the closing seconds of regulation.
''I had a sense that he played real well,'' Quinn said. ''He had 10 different receivers who caught a ball and the accuracy that was there. Julio (Jones) had (12) catches with (13) targets. That's hard to do. I thought he had a good game.''
Ryan, a three-time Pro Bowl selection, has been disappointed in his many recent mistakes, but believes the problems will get fixed.
''I don't think we've played our best football,'' Ryan said. ''I think that's in front of us. That's going to be the challenge to everybody. That's where everybody's mindset needs to be.''
Quinn, who has the final say on personnel moves, indicated Atlanta isn't likely to be aggressively looking for a starting center before Tuesday's trade deadline.
Mike Person had a fumbled snap against Tampa Bay, is playing with a sprained ankle and is a first-time starter at a new position in his seventh NFL season.
''We have a lot of confidence in Mike,'' Quinn said. ''We want to make sure he keeps grinding the make our situations right.''
Notes: Quinn likes how rookie CB Jalen Collins, a second-round draft pick from LSU, has improved over the last couple of weeks. The team made need more out of Collins this week as starters Desmond Trufant (lower back) and Robert Alford (groin) recover from injuries that forced them to leave the Bucs game early. ... The secondary was further hampered with starting SS William Moore (groin) unable to dress. ... WR Roddy White says the team isn't making light of its 0-2 record against NFC South opponents. ''We should be better than that,'' he said. ''We can play better on the offensive side of the ball, but we'll continue to get better.''
---
AP NFL websites: www.pro32.ap.org and www.twitter.com/AP-NFL
---
---