National Football League
National Football League
Turnovers are Redskins' best hope
Published
Nov. 16, 2011 12:00 a.m. ET

Each week, Chad Pennington breaks down a dynamic NFL playmaker or scheme, devises a game plan and discusses a strategy for success. This week, Pennington looks at what QB Tony Romo must do to keep the Dallas Cowboys rolling and the Washington Redskins reeling.
Contrary to popular belief, the majority of NFL games are lost rather than won.
In most cases, each team has enough talent to win the football game. The difference between winning teams and losing teams can be found in the fine print.
Unlike college or high school, hidden yardage produced from special teams, negative plays and turnovers have a major effect on the outcome of games in this league.
Talent alone cannot overcome these obstacles.
The schedule says the Dallas Cowboys play the Washington Redskins in Washington. The Redskins are 3-6, struggling offensively, and have lost five straight games. On the other side, the Cowboys have rebounded from their Week 8 loss against the Eagles and are now just one game behind the Giants in the NFC East. Most fans and football gurus would expect Dallas to win its matchup in Week 11.
My assignment: Tony Romo and the Dallas offense against the Redskins defense. Better yet, I think the challenge this week is Tony Romo against Tony Romo.
I know Romo has taken a ton of criticism, and some of it can be justified. Dallas fans fell in love with his gunslinger approach early in his career. Romo is certainly fun to watch, but there have been a few times this season (see the Lions and Jets games) that he took unnecessary and costly chances.
As a quarterback, playing situational football is just as important as throwing for yards and touchdowns. You must know when you can take your chances and when "less" is actually more. Romo has learned that concept the hard way.
What wasn't hard for Romo — or the Cowboys — was the 44-7 victory over the Bills on Sunday.
Romo had an amazing first half — four possessions, four touchdowns on drives of 80, 78, 58 and 80 yards. He completed 18 of 19 passes for 237 yards and three touchdowns, including going 7 of 7 on third downs. It was the first time since Romo was injured in mid-September with cracked ribs that he didn't wear a protective vest.
Cracked ribs are no joke for a quarterback. Imagine swinging a golf club or baseball bat with cracked ribs. The slightest movement or rotation causes pain. This rotation is similar for a quarterback. At least you know now that Romo is one tough dude!
What really made the difference against the Bills were Romo's feet. He had very crisp movement, a clean pocket and was extremely decisive. He delivered the ball with confidence, accuracy and velocity. When Romo plays like this, he is as good as anyone in the league!
With the Cowboys' offensive line playing as well it has the past two weeks, Romo has been able to stay in rhythm and work his progressions. What does that mean? Rhythm for a quarterback is the opportunity to take your necessary drop without any abrupt disruptions. No immediate defenders in your face. No sudden movements left or right before you get to the end of your drop. Romo's offensive line has allowed him to stay in the pocket, keep his eyes downfield and make fast, smart decisions. When a quarterback has to move around, it invariably affects his timing and creates accelerated movement and thinking.
Romo's opponent, the Washington Redskins, will present some challenges. The Redskins' defense held the Cowboys to six field goals and 18 points in Week 3. Washington has very active linebackers and aggressive safeties. Outside linebackers Brian Orakpo and rookie Ryan Kerrigan can create disruption with their edge pass-rush abilities. Safety LaRon Landry is an aggressive, downhill safety who wants to be involved in every play, and middle linebacker London Fletcher is still a tackling machine. If the Cowboys don't account for this seasoned vet on each play, Fletcher will make every tackle.
Even though Romo is facing a solid NFL defense, this game will be decided by the "less is more" approach. This is a game in which Romo has to understand how he can lose the game as opposed to how he can win the game. When a quarterback faces a team with a struggling offense, he must know that turnovers and negative plays will decide the outcome. Opponent turnovers are the remedy for an ineffective offense. Turnovers create a short field and provide a spark. When an offense gets these opportunities, anything can happen.
The second key to a Cowboys' victory consists of two words: DeMarco Murray.
With the Redskins ranked 18th in the league in rushing defense, a big part of my game plan is to get the ball to Murray. Why not? The rookie out of Oklahoma has changed Dallas' offense dramatically with his ability to run the ball and catch it out of the backfield. Murray can break a big run at any moment. In the past four games, he has rushed for more than 600 yards, including a 91-yard TD against the Rams four weeks ago.
Murray can shed tacklers and has outstanding vision. He can see the next cut before it happens, which allows him to find the "cutback" and "bounce out" lanes.
The final emphasis on my game plan against the Redskins is to get off to a fast start. It's very important the Cowboys score points in the first quarter and first half. Washington has scored only 16 first-quarter points in nine games this season.
By getting off to a fast start, it would put pressure on the Redskins' offense, ranked 27th in the league. The Redskins have struggled with their consistency and running the football, where they are ranked 31st. Scoring points early and creating a deficit will always put a struggling team in a negative mindset. The longer you let them hang around, the more confidence they gain.
The Cowboys are playing three games in 12 days, and that is certainly a grind. It tests your physical durability and your mental toughness. The key for them during this stretch is the mental preparation in the classroom accompanied by physical rest. Mental repetitions outnumber physical reps in practice. Walk-throughs will outnumber full-speed practices.
This is the Cowboys' most important stretch of the season. Dallas trails the Giants for the NFC East lead by one game. It is still too early to talk about the playoffs, but I am certain they understand the importance of their next three games – the Redskins, Dolphins and Cardinals. By winning these three contests against teams with losing records, they can control their own destiny at 8-4. Dallas can position itself for the last quarter of the season.
Two of the Cowboys' last four games are against the Giants. The Cowboys can determine their own fate.
So with a renewed running game, a seemingly healthy and consistent Romo, the Cowboys are in an excellent position.
Just remember, your biggest opponent can be yourself. Just ask Romo.
 
---
---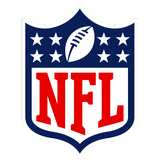 Get more from National Football League
Follow your favorites to get information about games, news and more
---