National Football League
National Football League
Turbin getting look at fullback for Seahawks
Published
Oct. 23, 2014 8:09 p.m. ET

RENTON, Wash. (AP) Robert Turbin figures he had less than 10 minutes to prepare for emergency duty as a fullback last week against the St. Louis Rams.
It was the first time the tailback had ever been asked to play the position. And yet, with starter Derrick Coleman going down with an injury in pre-game warmups, the Seattle Seahawks were desperate for a solution.
Turbin played 30 snaps against the Rams with 14 coming in two-back sets alongside, or leading the way for, Marshawn Lynch.
''You've got to take your hat off to him,'' offensive line coach Tom Cable said. ''That happens in pre-game warmups, which no one is ready for that. You sit down and start thinking, `OK, what are we going to do?' That was the obvious choice. He took the challenge and he did great.''
Turbin handled the duty surprisingly well considering he had never taken snaps at fullback in practice before. With Coleman set to miss at least four to six weeks due to a broken foot, Turbin will fill in. It's a role he's happy to take on.
''Absolutely,'' Turbin said. ''I just want to win. I want to help the team as much as I can. I'm a team guy. If they need me to take on the role for the next few weeks or whatever the case may be, then sure.''
That doesn't mean he was any less surprised when the proposal was put in front of him.
''Honestly I didn't think it was real until the Rams were coming out and doing their introductions and stuff like that and (offensive coordinator Darrell) Bevell comes up to me and he's like, `Hey man, you ready to go?' and I said, `So wait, wait, wait, wait, wait,''' Turbin said. ''In my mind, I'm like we're doing all this talk but (Coleman's) going to be all right. He's going to get his foot re-taped real quick.''
But Coleman wasn't going to be all right and it left Seattle scrambling.
Seattle had spent most of the week preparing to use the fullback to pave the way for Lynch against St. Louis. Even with Coleman suddenly out, it wasn't an option for the Seahawks to throw out that portion of the game plan.
''He did admirably,'' head coach Pete Carroll said. ''He's welcomed the challenge of taking care of business here for us. It's a positive move for us because he's a really good football player on the field and he'll help us in other ways, too.''
Turbin fancies himself a little quicker than the average fullback. At 5-foot-10, 222 pounds, he certainly isn't the size of a traditional fullback either. It gives Seattle some versatility in the backfield with two capable running backs able to line up together and with Turbin able to serve as a lead blocker as well.
''I'm technically playing fullback but really I'm a running back. You've got two running backs in the backfield so you don't know who is getting the ball,'' Turbin said. ''...It opens up some different things that we can do.''
Notes: DE Michael Bennett (toe), WR Bryan Walters (concussion) and DT Kevin Williams (non-injury) did not participate in practice Thursday. Walters showing up on the injury report with a concussion on Thursday could affect his ability to play Sunday against Carolina. Walters is the team's starting kickoff and punt returner.
---
Online:
AP NFL website: www.pro32.ap.org and http://twitter.com/AP-NFL
---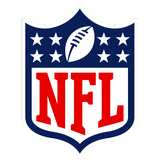 Get more from National Football League
Follow your favorites to get information about games, news and more
---