National Football League
National Football League
Top Plays: Super Wild Card Sunday
Updated
Jan. 11, 2021 12:03 a.m. ET
There is nothing quite like playoff football.
NFL Super Wild Card Saturday provided all of the excitement and jaw-dropping plays you have come to expect from the NFL postseason, and the good news is we get to do it all over again for Super Wild Card Sunday.
The No. 5 Baltimore Ravens and No. 4 Tennessee Titans faced off first in a rematch of last year's AFC Divisional Round matchup, and then the No. 2 New Orleans Saints played host to the No. 7 Chicago Bears, followed by the No. 3 Pittsburgh Steelers taking on the No. 6 Cleveland Browns.
Quick score for Cleveland
Just 14 seconds into the game, Mike Pouncey overshot Ben Roethlisberger on the snap, and the Browns went in for an easy scoop and score.
The internet couldn't believe it.
Another Pittsburgh turnover
If you blinked, you might have missed it.
Just a few plays later, Cleveland's M.J. Stewart Jr. picked off Roethlisberger at the Pittsburgh 46-yard line.
Baker Mayfield would capitalize just three plays later with a short pass to Jarvis Landry, who dashed 40 yards for the touchdown.
The Browns held a 14-0 lead a little over five minutes into the first quarter.
My word, three turnovers!
Still in the first quarter, Big Ben was again intercepted – this time by Sheldrick Redwine – who took it 30 yards into the red zone.
Nick Chubb and Kareem Hunt combined for carries, as Hunt scrambled eight yards for his second score of the night.
A gentle reminder this was all in the first quarter.
Hunt had the social media world ablaze.
Never too many takeaways
This marked the third Ben Roethlisberger interception. Cleveland's Vincent Taylor tipped it and Porter Gustin picked it at the Browns' 47-yard line.
Steelers score some points
Pittsburgh used 12 plays to drive 89 yards, capped off by a 1-yard walk into the end zone from James Conner with a little over five minutes remaining in the second quarter, the Steelers' first points of the day.
Browns bite back
On its next possession, Cleveland answered with a touchdown of its own. Baker Mayfield found a wide open Austin Hooper for a 7-yard score, extending the lead.
At half, the Browns were up 35-10.
Pittsburgh finds life in the second half
While the Browns registered two three-and-outs, Big Ben executed two drives for two touchdowns.
The first was an 8-play, 84-yard drive that ended with a 17-yard hookup with Eric Ebron in the end zone.
The second was another long drive highlighted by two Juju Smith-Schuster catches, including a 5-yard snag for six.
Back and forth battle
Cleveland answered with a 40-yard touchdown rumble by Nick Chubb who broke tackle after tackle to find pay dirt.
But Pittsburgh followed that up with a score of its own, as rookie Chase Claypool somehow held on for a 29-yard TD.
Fourth one for the Browns
Big Ben threw his fourth pick of the evening, right into the hands of Sione Takitaki, who ran it deep into Pittsburgh territory.
And with that, the hole was too deep, and Pittsburgh fell, 48-37.
Close, but no cigar
In the playoffs, if a team has a chance to make a big play down the field, more times than not they are going to take that chance.
The Bears took that chance, but wide receiver Javon Wims dropped a for sure touchdown that stalled their drive.
The drop was so surprising that it immediately became the topic of conversation on Twitter.
Pressure busts pipes
The Chicago pass rush is one of the staples of its defense, generating massive amounts of pressure on opposing quarterbacks.
That pressure led to an interception from Saints quarterback Taysom Hill in the second quarter that ultimately led to a field goal for the Bears.
Can't guard Mike
It has been an injury-riddled year for Saints All-Pro wide receiver Michael Thomas, with him only appearing in seven games, the last being on Dec. 13 against the Philadelphia Eagles.
However, Thomas made up for lost time in the first quarter against the Bears, scoring an 11-yard touchdown, his first score in 385 days.
He even made a little history in the process.
Allen Robinson comes out hot
The Bears haven't been able to find the end zone yet, but their offense came out firing to start the second half.
Mitchell Trubisky connected with Robinson on second-and-10, moving the chains with a 21-yard catch, as Robinson showed off his elite hands.
The internet was impressed.
The drive the Saints needed
Drew Brees took 12 plays to drive 85 yards down the field for another score to extend the lead.
The highlight of the series came from a play on third-and-4, when Brees hit Michael Thomas for a 38-yard gain.
To finish it off, Brees improvised under pressure, unloading a pitch pass to Latavius Murray, who stormed in for six.
Game-breaking speed by Lamar Jackson
In a half where the Titans did a good job of containing Lamar Jackson, all it took was one play for the dynamic quarterback to show why he is the reigning NFL MVP.
This incredible 48-yard touchdown run tied the game for the Ravens ...
... and simulataneously set social media on fire.
Marcus Peters doing Marcus Peters things
Our very own Michael Vick predicted that the matchup between Ravens' cornerback Marcus Peters and Titans' receiver A.J. Brown could be the matchup that decides this AFC Wild Card matchup.
And in the fourth quarter, Peters sealed the win for the Ravens with an interception while shadowing Brown.
A.J. Brown makes his presence felt early
Titans Pro Bowl wide receiver A.J. Brown drew the matchup of the Ravens' top cornerback in Marlon Humphrey, but on the Titans' second drive, Brown proved that was no problem.
First, he snagged this over the shoulder catch for a 28-yard completion.
And then he capped the drive off with a 10-yard touchdown reception – both catches coming with Humphrey covering him.
This looks familiar
Malcolm Butler getting an interception in a big playoff game – what else is new?
He first made a name for himself with a game-sealing interception against the Seattle Seahawks as a member of the New England Patriots in Super Bowl XLIX, and now, six years later, he is still racking up turnovers in the postseason.
The Titans turned this interception into a field goal to take a 10-0 lead – a deficit Lamar Jackson has never overcome in his career with the Ravens. But his big rushing TD above was a good way to try to shake off that trend.
Stay tuned for more updates.
---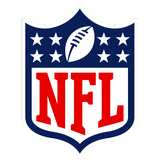 Get more from National Football League
Follow your favorites to get information about games, news and more
---