National Football League
National Football League
Tomlinson retires as a Charger
Published
Jun. 18, 2012 1:00 a.m. ET

LaDainian Tomlinson was in the midst of saying goodbye to the NFL when his young son, Daylen, wandered across the dais and tugged on his pant leg, wanting a little attention.
Tomlinson reached down and lifted him up, holding him as carefully as he used to carry the football.
Joined by his family and several former teammates, Tomlinson ended his brilliant 11-year NFL career the same way he started it: with the San Diego Chargers.
Tomlinson signed a one-day contract with the Chargers on Monday and then announced his retirement.
''It wasn't because I didn't want to play anymore. It was simply time to move on,'' Tomlinson said.
Tomlinson rushed for 13,684 yards, fifth all-time, and scored 162 touchdowns, third-most ever. His 145 rushing touchdowns are second-most in history. He also passed for seven touchdowns.
Just as importantly, he helped the Chargers dig out from one of their worst stretches to become a force in the AFC West. He played his first nine seasons with San Diego and the last two years with the New York Jets.
Tomlinson, who turns 33 on Saturday, said he knew at the end of last season that he'd probably retire. He said he was still physically capable of playing but mentioned the mental toll it takes to play at a high level.
Tomlinson didn't shed any tears, as he did two years ago after being released by the Chargers.
L.T. recalled the news conference in 2006 when former teammate Junior Seau announced his first retirement.
''He said, `I'm graduating today.' I've been playing football 20-some years and so at some point it almost seems like school every year where you sacrifice so much and there is so much you put on the line, mentally and physically, with your body, everything,'' Tomlinson said. ''So today, I take the words of Junior Seau: I feel like I'm graduating. I really do, because I've got my life ahead of me, I'm healthy, I'm happy with a great family and I'm excited to now be a fan and watch you guys play.''
Seau, who committed suicide on May 2, came out of retirement a few times to play for the New England Patriots.
Tomlinson said this is it for him.
Tomlinson said he has special memories even though the Chargers never got to the Super Bowl during his time with them.
His most memorable moment with San Diego came on Dec. 10, 2006, when he swept into the end zone late in a game against the Denver Broncos for his third touchdown of the afternoon to break Shaun Alexander's year-old record of 28 touchdowns.
His linemen hoisted him onto their shoulders and carried him toward the sideline, with Tomlinson holding the ball high in his right hand and waving his left index finger, while the fans chanted ''L.T.! L.T.!'' and ''MVP! MVP!''
Tomlinson was voted NFL MVP that season, when he set league single-season records with 31 touchdowns, including 28 rushing, and 186 points.
''Those were championship days, for not only myself and my teammates, but my family as well,'' said Tomlinson, who won two NFL rushing titles. ''So I'm OK with never winning a Super Bowl championship. I know we've got many memories that we can call championship days.''
Tomlinson was joined on the dais by wife LaTorsha, mother Loreane, son Daylen, who turns 2 next month, and 9-month-old daughter Dayah.
Philip Rivers and Antonio Gates were among the several former teammates in the crowd, as were offensive linemen Nick Hardwick, Jeromey Clary and recently retired Kris Dielman. Also in attendance was Ryan Mathews, who replaced Tomlinson as the Chargers' featured back in 2010.
Tomlinson said of his offensive linemen, ''They were my best friends.''
Dielman retired in March due to a concussion.
''I was a part of greatness,'' Dielman said of Tomlinson's career. ''And it was awesome to be a part of it. It was awesome to watch. I mean, I had the best seat in the house. It was a fun time.''
Rivers became the Chargers' starter in 2006 after Drew Brees was allowed to leave as a free agent.
''He carried us,'' Rivers said of Tomlinson. ''He had such a calming effect on the huddle, on myself. When things weren't going good we could always hand it to him. When I was struggling a bit during the first half of that season, it was never, `C'mon, you've got to get it together.' It was just like, `You're good, keep going.' I tend to get excited but the game was slow for him. That part was certainly appreciated as a young player.''
Team President Dean Spanos said few players have had a bigger role or meant more to the team and the city than Tomlinson.
Spanos recalled being told by then-general manager John Butler on the day before the 2001 draft that the Chargers had traded the No. 1 overall pick to Atlanta for a package that included the No. 5 overall pick.
''I said, `Great,' and then asked him who he liked with the fifth pick. I clearly remember him telling me, `Well, there's this great running back from TCU who could help us.'
''It's funny now, but I also remember asking him, `Is he any good?' And I remember that John said, `Yeah, he's going to be something special.' I wish John was here today so I could thank him for making what has probably become the most significant trade in the history of the San Diego Chargers.''
Butler died in 2003.
Spanos said no other Chargers player will wear Tomlinson's No. 21, and that a retirement ceremony will be held sometime in the future.
Tomlinson and Spanos both signed the ceremonial one-day contract.
''I didn't even check how much it was for. It was worth it,'' Spanos quipped.
''People and players like LaDainian Tomlinson don't come around very often, if at all,'' Jets chairman and CEO Woody Johnson said in a statement. ''His humility and work ethic made it clear why he will be remembered as one of the game's best players. Without question, his next stop will be the Pro Football Hall of Fame.''
Jets GM Mike Tannenbaum said Tomlinson ''never took one day for granted when it came to any aspect of his performance. His commitment drew his teammates to him and elevated everyone that came in contact with him.''
---
---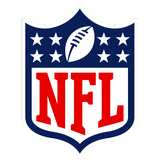 Get more from National Football League
Follow your favorites to get information about games, news and more
---