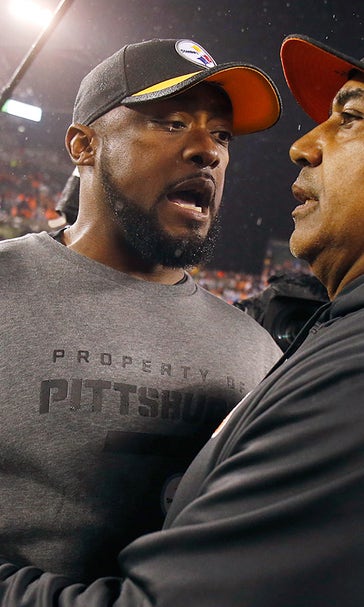 Tomlin drops the hammer on Bengals, says no game ball for Porter
BY foxsports • January 12, 2016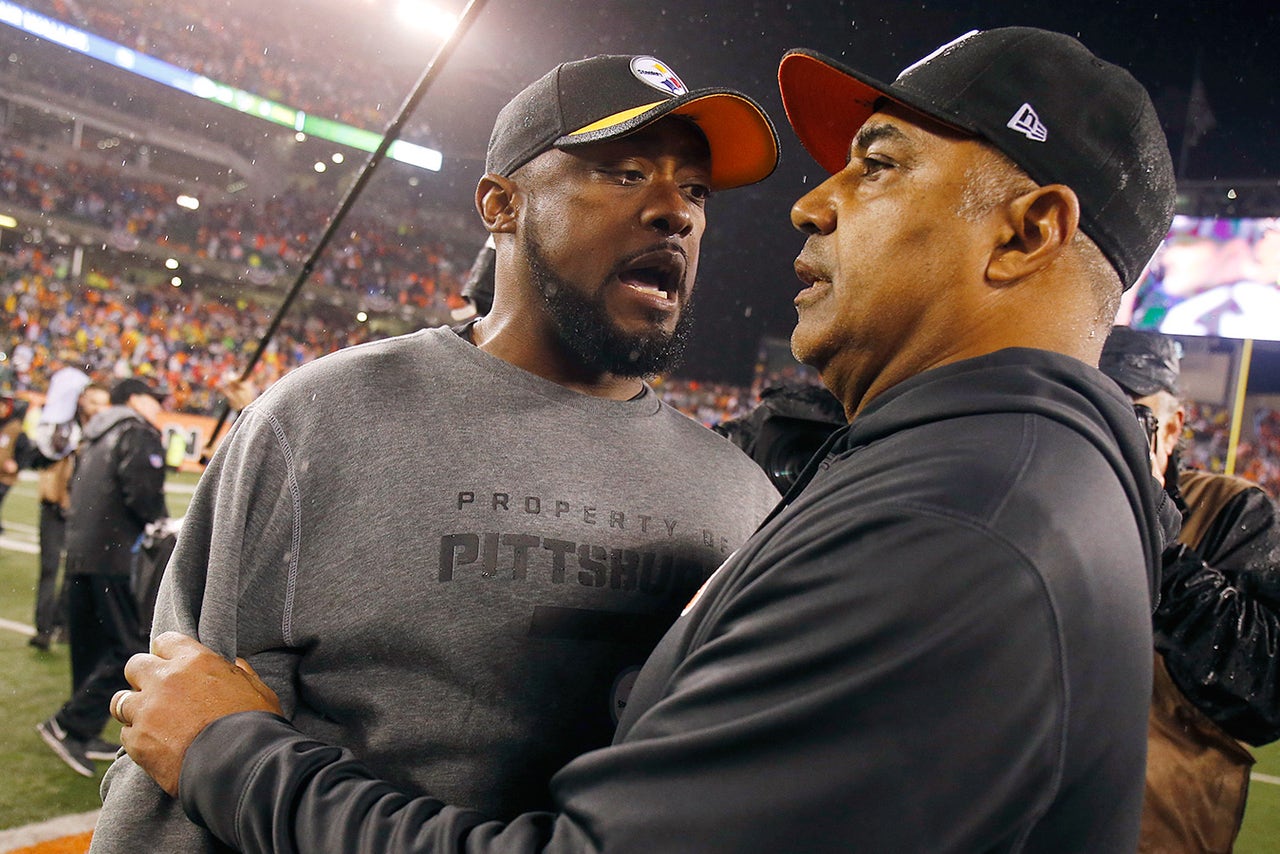 Pittsburgh Steelers head coach Mike Tomlin denied that linebackers coach Joey Porter received a game ball for his role in Saturday night's late game melee before delivering a pretty sick burn on the Cincinnati Bengals. 
Porter, an outside linebackers coach, was initially on the field out of concern for injured receiver Antonio Brown, but ended up in the middle of a group of Bengals players, leading to a Adam Jones' game-shifting unsportsmanlike conduct penalty. Jones claimed that Porter was talking trash and had no business being on the field in the first place. Then reports emerged that the Steelers awarded Porter a game ball in the locker room as part of their post-game celebration Saturday night. Tomlin offered a one-word denial, then got to work via NFL.com: 
"Untrue.

"This is what I'm gonna do about all of that so that we can move on. I think it's appropriate. Cincinnati is afforded the opportunity to sit around days after the game and rehash what happened. We're not afforded that opportunity. We've got a challenge - a formidable one - waiting on us in Denver. I said what I said after the game ... We're moving on. We have to. We can't waste one iota of time living in the past."
Ouch. A subtle, yet incisive dig at the team that is now "afforded the opportunity" to dwell on the past. Although it doesn't appear that Tomlin's players are taking the same approach. 
Meanwhile, on the other side, Bengals left tackle Andrew Whitworth said Porter has "no class" while defensive coordinator Paul Guenther called him "an embarrassment to coaching."
---
---