New England Patriots
New England Patriots
The ultimate running game: a Tom Brady play for president
Published
Nov. 20, 2015 11:04 a.m. ET

BOSTON (AP) Never mind what Tom Brady says about making a play for the White House: Fans are clinging to 0.0001 odds he'll reconsider the ultimate running game someday.
For a cover story, GQ magazine asked its 2015 Man of the Year if he'd ever consider a run for the White House - or at least for governor of Massachusetts.
''There is a 0.000 chance of me ever wanting to do that,'' Brady said.
''I just think that no matter what you'd say or what you'd do, you'd be in a position where - you know, you're politicking. You know? ... I think in politics, half the people are gonna like you and half the people are not gonna like you, no matter what you do or what you say,'' he said.
None of which has stopped New England fans from daydreaming.
On talk radio and social media, Patriots Nation has been indulging in a little fantasy football, politics edition. Fans are imagining the dimple-chinned QB trading the oval ball for the Oval Office - with First Lady Gisele Bundchen as a bonus.
It's all part of a growing heap of hometown hubris surrounding the defending NFL champions and their three-time Super Bowl MVP, who've gone 9-0 so far this season.
''I'll appreciate it when Tom Brady is president of the entire world,'' said fan Andrew O'Donnell.
Others, who've been bringing ''Brady for President'' signs to games for years, point to a kind of precedence: If Ronald Reagan could turn his Hollywood celebrity into some formidable political capital, why not Tom Terrific?
Not for nothing, but Brady now shares GQ Man of the Year distinction with President Barack Obama.
''He certainly has name recognition, which is the first and most critical part of what you need to run for office,'' said Roger Abrams, an expert on sports and law at Northeastern University and author of the book ''Playing Tough: The World of Sports and Politics.''
''And he is, to many people, a true hero - maybe not a John McCain kind of hero, but a hero nonetheless - standing up to the ogre NFL and being the greatest quarterback of all time,'' Abrams said.
If - and, admittedly, it's a huge if - Brady ever did change his mind about politics, it's a safe bet he'd run as a conservative. Asked in September if he thought Republican front-runner Donald Trump has what it takes to win the presidency, Brady told reporters: ''I hope so. It would be great.''
Brady says Trump is a longtime friend and golf partner, and Trump regularly crows about TB12 ''the winner'' at campaign stops around New England.
In past interviews, Brady has expressed disgust at partisan politics and gridlock.
''I haven't paid attention to politics in a long time,'' Brady said in September while clarifying his comments on Trump. ''It's actually not something that I really even enjoy. It's way off my radar.''
Detractors contend the Deflategate scandal disqualifies Brady. Some sarcastically suggest it makes him the perfect politician: evasive and sneaky.
And some Patriots fans - especially in liberal-leaning New England - think Brady's better off sticking to football.
''There's a big difference between being a good leader in sports and being a political leader,'' said Arianne Tidwell, 24, a technology consultant from Charlestown, Massachusetts.
Matthew Leathers, 41, of East Greenwich, Rhode Island, agrees.
''There's a far cry between being a quarterback on Sundays and being an executive branch leader. JFK was good at sports, but he was also good at government,'' Leathers said.
But he added: ''That said, (Brady) would probably win.''
---
Follow Bill Kole on Twitter at https://twitter.com/billkole
---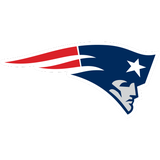 Get more from New England Patriots
Follow your favorites to get information about games, news and more
---