National Football League
National Football League
The truth behind the NFL's injury reports
Published
Jun. 16, 2009 4:28 p.m. ET

Talk about your royal pains.

The NFL has again come under media fire this offseason for its in-season injury policy. Some ailments — like the frayed biceps tendon that helped doom Brett Favre's 2008 campaign — didn't come to light until after the season had ended. The severity of other injuries was never fully disclosed. This offseason, some players (Antonio Cromartie, Atari Bigby, and others) have even admitted feeling pressured by their own teams not to publicly say how badly they were hurt because of strategic reasons.

Critics have pushed for measures to rectify these issues by requesting more disclosure and transparency on injury reports. That's not going to happen any time soon. The biggest change expected in 2009 is minor. The final injury report submission date for Monday night games will likely move from Friday to Saturday to provide a better representation of player availability closer to kickoff.




This won't be nearly enough to appease those who believe teams should be forced to announce detailed recovery timetables and more thorough injury explanations. Such information would be especially helpful when analyzing players' performances and impact on their fantasy-football status, which is a big deal for many fans. For example, how much more public sympathy would Favre have received if fans knew he was still playing last season despite being damaged goods? And how many fantasy participants would have dropped Favre in December had they known the extent of arm problems that never appeared on a New York injury report?

The Jets, though, were judged to have done nothing wrong after an NFL review. The injury report's official intent is the "full and complete rendering of player availability." That means listing the odds of whether someone will participate — which Favre did without missing an offensive snap — and not whether the player has an injury that could affect their performance.

There is a distinct difference between the two.

Despite media reports hinting at the contrary, the New England Patriots also were in NFL compliance with their billing of running back Laurence Maroney's 2008 shoulder injury. Upset about critics questioning his toughness, Maroney recently told the Boston Globe that he suffered a "broken bone" in the second game. He continued to try and play until ultimately landing on injured reserve after getting hurt during a Week 4 win over San Francisco. Maroney was not listed on the injury report prior to that contest.

He didn't have to be. Maroney missed a Week 3 game against Miami and then had a bye week to further heal. Maroney sufficiently recovered to participate in practice without restriction and started against the 49ers. He was reinjured in San Francisco and later diagnosed with a torn labrum that was causing shoulder instability.


---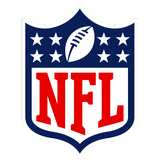 Get more from National Football League
Follow your favorites to get information about games, news and more
---