National Football League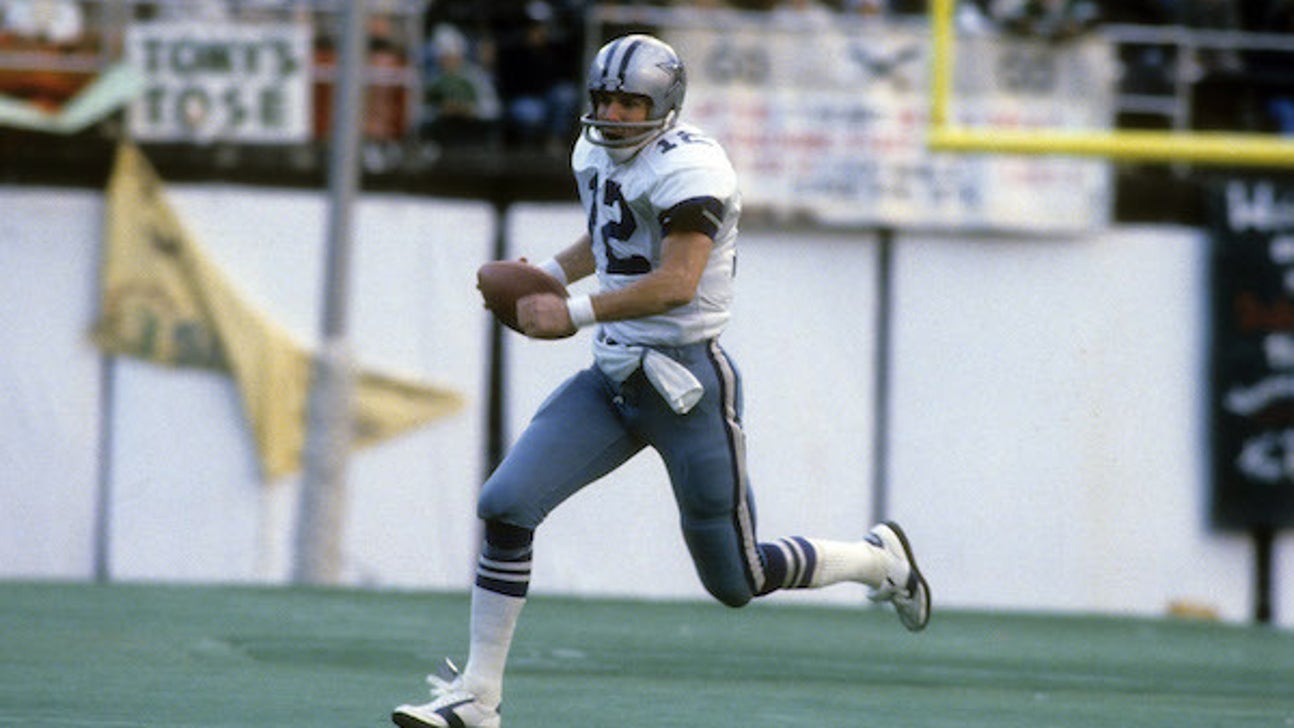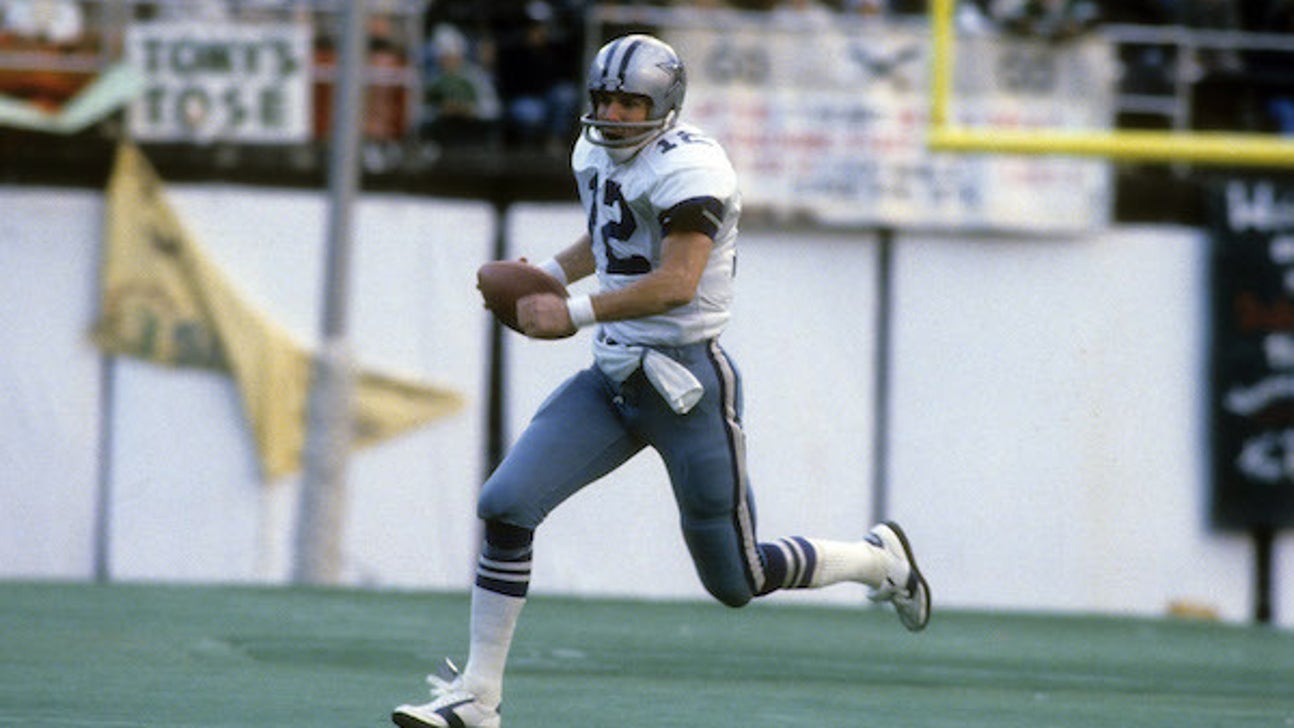 National Football League
The top 10 NFL quarterbacks of the 1970s
Published
Jul. 11, 2015 3:08 p.m. ET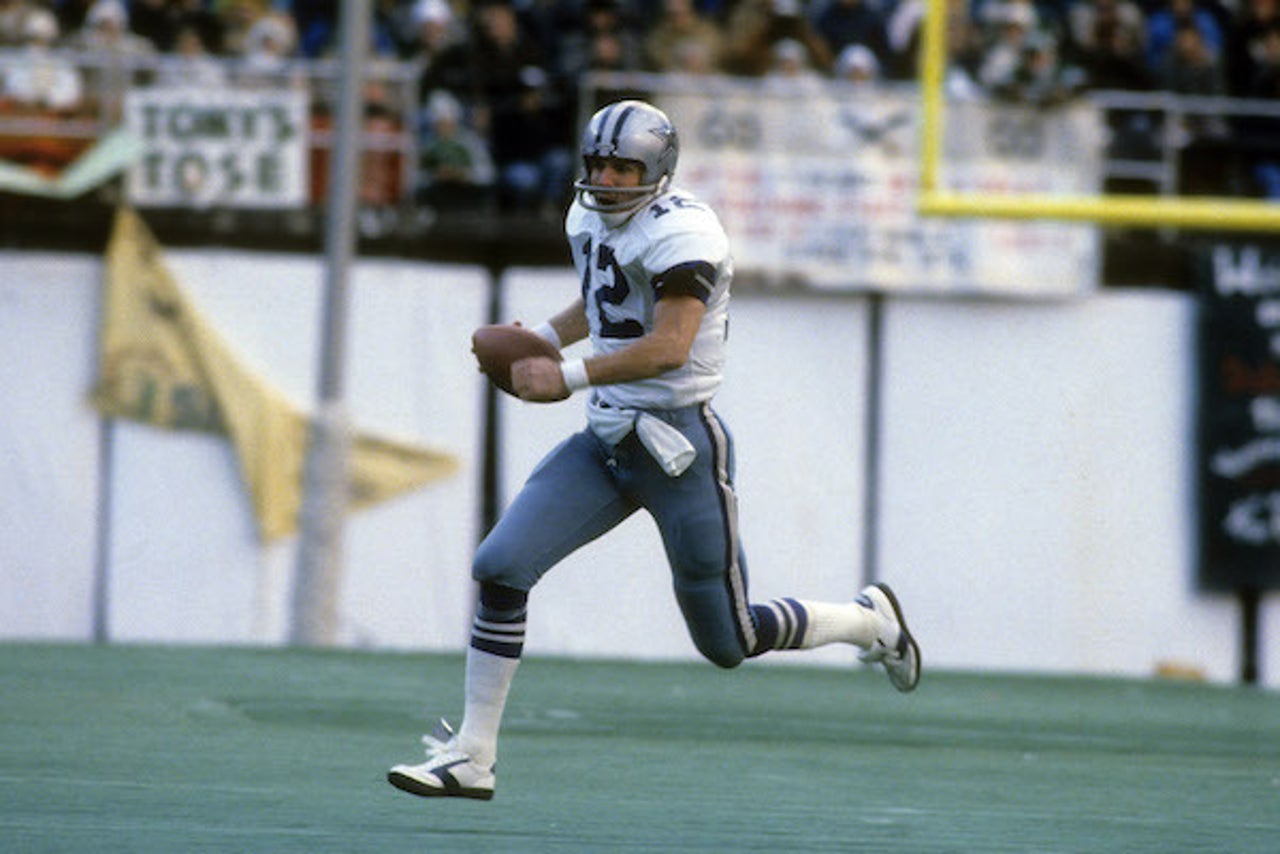 By Vincent Frank
The passing of former NFL great Ken Stabler really got us thinking about quarterbacks of his era. The fact that Stabler exited this life without hearing his name enshrined into the Pro Football Hall of Fame go the brains churning.
Who were the best quarterbacks of the 1970s? Where does "The Snake" fall in when discussing this topic? Spending the days following Stabler's death thinking long and hard about this topic, we came up with our list of the top 10 quarterbacks from the 1970s.
These rankings are based solely on how each quarterback performed in the decade.
1. Roger Staubach, Dallas Cowboys (1970-1979)
This former Heisman winner played every single season in the 1970s, finishing with an 84-29 record as a starting quarterback. He led the Cowboys to four Super Bowl appearances, including championship wins in 1971 (Miami Dolphins) and 1977 (Denver Broncos). The Hall of Famer earned six trips to the Pro Bowl and won the NFL MVP in 1971. Starting his career late at the age of 27 after serving in the Navy, Staubach retired after just 11 seasons in the NFL. But his legacy in Dallas remains to this day. No matter what any other quarterback in franchise history does — whether it's Danny White, Troy Aikman or Tony Romo — that guy will forever be compared to "Captain America."
2. Fran Tarkenton, New York Giants/Minnesota Vikings (1970-1978)
During his first stint with the Minnesota Vikings from 1961-1966, Tarkenton led the team to a disastrous 27-46-4 record. Considering they were an expansion team and Tarkenton was one of the first players selected by the franchise in 1961, this was to be expected. After his unsuccessful six-year tenure in Minnesota, "The Mad Scrambler" joined the New York Giants where he played until the 1971 season. In New York, Tarkenton failed to lead the team to the playoffs once. Deciding to go home the following season, the quarterback resurrected a previously fledgling career. In his final seven NFL seasons, all with Minnesota, Tarkenton led the team to three Super Bowl appearances, coming out a loser all three times. While that will be one of his lasting legacies, the Hall of Fame quarterback did lead the league in completions, completion attempts, completion percentage and touchdowns en route to an MVP performance in 1975. Overall, Tarkenton posted a 64-27-2 record with six playoff appearances in his second stint with Minnesota.
3. Terry Bradshaw, Pittsburgh Steelers (1970-1979)
Bradshaw's 4-0 Super Bowl record in the 1970s may lead to questions regarding his placement at three. But did you know that he threw more interceptions than touchdowns five times during the decade? Overall, Bradshaw put up just two more touchdowns (212) than interceptions (210) in his career. What made him so great, besides the talent around him, was the fact that Bradshaw showed up when it counted most. He put up nine touchdowns compared to four interceptions in the team's four Super Bowl appearances, earning himself the game MVP twice. Outside of any other quarterback not named Joe Montana, Bradshaw knew how to come up clutch. For this, he's one of the top quarterbacks of his era. Period.
4. Ken Stabler, Oakland Raiders (1970-1979)
"The Snake" just recently passed away at the age of 69. He's the sole purpose for us coming up with this article idea. The true face of the Raiders franchise on the field, Stabler represented what it meant to wear the Silver and Black at a time when it meant the world to don those colors. A second-round pick out of Alabama by then Raiders co-owner and general manager Al Davis in 1968, Stabler quickly earned the trust of head coach John Madden. Starting in 1973 and leading through the 1979 season, Stabler led the Raiders to a winning record each season, earning five consecutive trips to the playoffs and a Super Bowl title. During that span, the Raiders were a ridiculous 68-25-1. For his part, Stabler earned the NFL MVP in 1974 and led the league in both touchdown passes and completion percentage twice. Despite all this, Stabler has yet to be inducted into the Pro Football Hall of Fame.
5. Bob Griese, Miami Dolphins (1970-1979)
Griese's stats won't stand out to anyone. As the Dolphins' starter throughout the entire 1970s, the Hall of Famer threw 20-plus touchdown passes just once. In fact, he failed to reach the 15-touchdown plateau five different times. Though, a lot of that had to do with the Dolphins' trio of running backs — a trio consisting of Jim Kiick, Mercury Morris and Larry Csonka that tallied 23 touchdowns during the team's perfect 1972 season. Speaking of that season, few know that Griese started just five of the team's 14 regular-season games. Much like some other quarterbacks on this list, Griese's success in the '70s had more to do with team success than individual stats. He boasted an 81-34-1 record as a starter during the decade, leading Miami to three conference championships and back-to-back Lombardi Trophies.
6. Bert Jones, Baltimore Colts (1973-1979)
For a three-year span in the 1970s, Jones was among the top quarterbacks in the NFL. From 1975-1977, he led the team to a 31-11 record while throwing 59 touchdowns compared to 28 interceptions. To put that touchdown-to-interception ratio into context, Terry Bradshaw threw eight more touchdowns than interceptions during that span. Despite his regular-season success during those three years, Jones failed to lead the Colts to a single playoff victory, boasting a 0-3 record while throwing just one touchdown. After playing sparingly in 1978 and 1979, Jones reclaimed his starting gig, but by that time the Colts were a disaster. In fact, he was just 9-25 in his final 34 NFL starts.
7. Billy Kilmer, New Orleans Saints/Washington Redskins (1970-1978)
Originally a first-round pick of the San Francisco 49ers in 1961, it took five years and a change of scenery for this former UCLA quarterback to get a real chance. Once he did, Kilmer became one of the most underrated signal callers of his era. During a seven-year stretch with the Redskins, from 1971-1977, Kilmer posted a 49-22-1 record as a starter. Known as the quarterback that couldn't overcome the undefeated 1972 Miami Dolphins in the Super Bowl, Kilmer's claim to fame came after the Redskins traded for him prior to the 1971 season. However, an injury to future Hall of Famer Sonny Jurgensen forced Kilmer into the lineup — a role he wouldn't relinquish until his retirement eight years later.
8. Jim Hart, St. Louis Cardinals (1970-1979)
Prior to Kurt Warner, Hart was the one quarterback in Cardinals' franchise history who led the team to sustained success. During a three-year span from 1974-1976, under the great Don Coryell, Hart was among the most successful quarterbacks in the NFL. He led the team to a 31-11 overall record while throwing for nearly 8,000 yards with 57 touchdowns. Hart led the league in pass attempts and put up the lowest interception percentage in 1974 — something that was unheard of in the 1970s. Hart's success was short-lived and didn't translate to the playoffs. He put up two touchdowns compared to four interceptions while completing less than half of his passes in his two playoff starts, both losses. Hart quickly fell off the map after earning four Pro Bowl appearances from 1974-1977. In his last five seasons as the Cardinals starter, Hart threw 27 more interceptions (92) than touchdowns (65).
9. Ken Anderson, Cincinnati Bengals (1971-1979)
It wasn't until the 1980s that Anderson was able to lead his Bengals to its first Super Bowl appearance, but he set into motion the near decade-long success Cincinnati saw the decade prior. Earning the starting gig under head coach Paul Brown and quarterbacks coach Bill Walsh as a rookie in 1971, Anderson didn't relinquish it until following the 1984 season. Anderson may have led the Bengals to just two playoff appearances in the '70s, but the expansion team did finish with six winning seasons during that span. As it relates to Anderson's individual accolades, he was selected to the Pro Bowl four times and threw more interceptions than touchdowns just once in the decade. Considering the era he played, this was an amazing accomplishment. Anderson went on to earn the NFL MVP en route to leading Cincinnati to the Super Bowl in 1981.
10. Archie Manning, New Orleans Saints (1971-1979)
Long before Eli and Peyton were dominating the NFL world, their father was seen as a prodigy of sorts. A successful quarterback at Mississippi, Archie was selected second overall by the Saints in 1971. Seen as someone who could move the Saints from their infancy as an expansion team, Manning never really lived up to that expectation. He boasted a 31-78-3 record as the team's starter in the 1970s. Despite the lack of team-wide success, Manning overcame a disastrous supporting cast to play pretty well. He earned two Pro Bowl appearances despite being sacked more than any other quarterback during a five-year span to start his career. Manning's stats won't hold up compared to the other nine quarterbacks here, but the situation he found himself in with the Saints just wasn't sustainable.
More from Sportsnaut:
---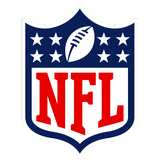 Get more from National Football League
Follow your favorites to get information about games, news and more
---