National Football League
National Football League
The Latest: Browns QB Kessler has possible concussion
Updated
Mar. 4, 2020 5:34 p.m. ET

The Latest on the 11th Sunday of the NFL season. (all times Eastern):
---
3:10 p.m.
Cleveland Browns rookie quarterback Cody Kessler has been taken to the locker room with a probable concussion.
Kessler was being dragged down by linebacker Ryan Shazier when Lawrence Timmons rushed in and struck Kessler in the head with his shoulder. Timmons was penalized for unnecessary roughness.
Kessler pent several minutes on the ground before he was helped to the sideline. He was checked by medical personnel before leaving the field for further evaluation.
Josh McCown replaced Kessler.
Kessler has already missed one game with a concussion. He had to leave two other games with injuries.
- Tom Withers reported from Cleveland
---
2:55 p.m.
NFL sacks leader Dee Ford has a hamstring injury and won't be returning to the Kansas City Chiefs' game with the Tampa Bay Buccaneers. Ford entered the day with 10 sacks.
Tampa Bay cornerback Brent Grimes has a quadriceps injury and also won't be returning.
-Dave Skretta reported from Kansas City, Missouri
---
2:45 p.m.
NFL rushing leader Ezekiel Elliott had zero touches in the second quarter for Dallas against Baltimore's top-rated defense a week after having more than 200 yards from scrimmage against Pittsburgh.
Elliott had six carries for 26 yards in the first half, and one catch for minus-1 yard.
Dallas, which came in with the NFL's No. 1 rushing offense at 161 yards per game, had just 45 in the first half. Baltimore has the top-ranked rushing defense.
- Schuyler Dixon reported from Arlington, Texas
---
2:35 p.m.
Jordan Howard has rushed for 72 yards as the Chicago Bears are surprising the New York Giants 16-9 at halftime.
The Giants are seeking their fifth straight victory.
The first half has ended in all the early games.
Indianapolis' Andrew Luck has thrown for 186 yards and two touchdowns to give the Colts a 21-7 lead over the Tennessee Titans. Dallas' Dak Prescott has thrown for 155 yards as the Cowboys are tied 10-10 with the Baltimore Ravens.
Minnesota has capitalized on a 100-yard interception return by Xavier Rhodes to grab a 20-17 lead over Arizona. The Kansas City Chiefs lead the Tampa Bay Buccaneers 10-9. The Cincinnati Bengals are up 12-10 over the Buffalo Bills, and the Jacksonville Jaguars are tied 9-9 with the Detroit Lions.
---
2:25 p.m.
The Pittsburgh Steelers used all their allotted time in the first half - and then some - to score their first touchdown against the winless Browns.
Pittsburgh got two extra plays after the clock expired before Le'Veon Bell scored on a 1-yard run. The Browns were called for holding against defensive back Briean Boddy-Calhoun and then star cornerback Joe Haden was whistled for pass interference on Antonio Brown, giving the Steelers, who dominated the first half, two more cracks at a TD.
The Steelers ran 41 plays in the half to 17 for Cleveland, and held the ball for 20:37.
Pittsburgh then converted the 2-point conversion to take a 14-0 lead.
- Tom Withers reported from Cleveland
---
2:20 p.m.
Indianapolis Colts kicker Adam Vinatieri's streak of consecutive field goals made ended Sunday at 44 when he missed a 42-yard field goal late in the first half.
He broke Mike Vanderjagt's previous NFL record of 42 during a win at Tennessee on Oct. 23.
Vinatieri, the NFL's oldest player at age 43, missed his first two field goal attempts in 2015, but made everything since Week 4 last season. He started the day 19 of 19 on field goals and 24 of 24 on extra points this season.
His first miss in 14 months also came on the day the Colts celebrated the 10-year anniversary of Indianapolis' first Super Bowl-winning team - a team Vinatieri played on.
- Michael Marot reported from Indianapolis
---
2:20 p.m.
Missed extra-point attempts continue to have a major impact in the early games.
Cincinnati's Mike Nugent has missed two kicks, Detroit's Matt Prater and Minnesota's Kai Forbath have each had extra-point attempts blocked. There now have been six missed extra-point attempts in the first half of Sunday's early games, including by both kickers in the Bears-Giants game at windy MetLife Stadium.
---
1:55 p.m.
The Jacksonville Jaguars avoided having a dubious NFL record all by themselves.
Detroit Lions punt returner Andre Roberts failed to catch a punt late in the first quarter and Jacksonville's Ben Koyack recovered it after a bit of a scramble. Roberts later returned a punt 55 yards for a touchdown in the second quarter.
The Jaguars didn't have a takeaway in the previous five games, tying five teams for the longest drought since the 1970 merger. They almost forced one on the first snap at Detroit when cornerback Jalen Ramsey ripped the ball away from Anquan Boldin, but a challenge didn't go their way.
- Larry Lage reported from Detroit
---
1:50 p.m.
The Cincinnati Bengals have announced that wide receiver A.J. Green is out for the remainder of the game against Buffalo due to the injury he suffered in the first quarter.
Green's right foot caught awkwardly as he tried to make a catch on Cincinnati's first pass of the game. He grabbed his right hamstring as he hit the ground.
---
1:40 p.m.
Extra-point attempts are proving tricky in Sunday's early NFL action.
Chicago's Connor Barth and the New York Giants' Robbie Gould both missed extra-point attempts in the first quarter amid windy conditions in East Rutherford, New Jersey. Barth bounced back by kicking a 40-yard field goal later in the first quarter to give the Bears a 9-6 lead.
Cincinnati's Mike Nugent had an extra-point attempt hit the right upright, preventing the Bengals from tying their game with Buffalo. Nugent also hit the upright on his try after Cincinnati's second touchdown, leaving the Bengals ahead 12-10.
---
1:25 p.m.
Jacksonville Jaguars linebacker Telvin Smith started against the Detroit Lions a day after his brother's funeral.
Smith's brother, Brian Keith Moore, was shot and killed a week ago in their hometown of Valdosta, Georgia. Smith went home Monday and was excused from practices and meetings for much of the week. He rejoined his team Friday before leaving again to attend the funeral.
He made a tackle on the opening drive.
- Larry Lage reported from Detroit
---
1:20 p.m.
Cincinnati Bengals receiver A.J. Green has been carted off the field.
He got his right foot caught awkwardly as he tried to make a contested catch on Cincinnati's first pass of the game. Green grabbed his right hamstring as he hit the ground, and stayed down for several minutes. He was helped to the sideline and taken by cart to the locker room for examination.
Green has 66 catches on the season for 964 yards and four touchdowns.
- Joe Kay reported from Cincinnati
---
12:34 p.m.
The Minnesota Vikings will keep Alex Boone at left guard instead of making yet another shuffle on their banged-up offensive line.
After Jake Long became their fourth offensive tackle lost to a season-ending injury, the Vikings moved T.J. Clemmings from right tackle back to left tackle and reinserted Jeremiah Sirles as the starting right tackle for the game against Arizona. It's a lineup they have used in games this season, and coach Mike Zimmer elected to go back to that rather than make a more significant move.
Boone said this week that he would be open to moving to left tackle, which would have allowed Clemmings to stay at right tackle.
- Jon Krawczynski reported from Minneapolis
---
12:30 p.m.
The NFL will finally get a look at the No. 1 overall pick in April's draft when quarterback Jared Goff takes the field for the Los Angeles Rams.
The Rams (4-5) are coming off a lackluster 9-6 win against the Jets, so coach Jeff Fisher decided it was time to see what Goff can do. He will be at home against a Miami team that has won four straight games and is now 5-4.
Elsewhere, Baltimore (5-4) visits Dallas (8-1) in a matchup of division leaders . The Cowboys have the NFL's top record while the streaky Ravens won three, lost four, then won two.
Other games worth highlighting: Philadelphia (5-4) is at Seattle (6-2-1), with both teams coming off impressive wins. Seahawks coach is looking for his 100th NFL win. The Eagles have scored at least 20 points in 11 straight games, the longest streak in the league. And Tampa Bay (4-5) plays at Kansas City (7-2) and the Buccaneers have won four straight in the series. The Chiefs are tied for the AFC's best record and lead the NFL with a plus-14 turnover margin.
---
For more NFL coverage: http://www.pro32.ap.org and http://www.twitter.com/AP-NFL
---
---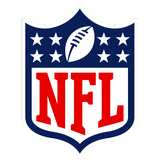 Get more from National Football League
Follow your favorites to get information about games, news and more
---