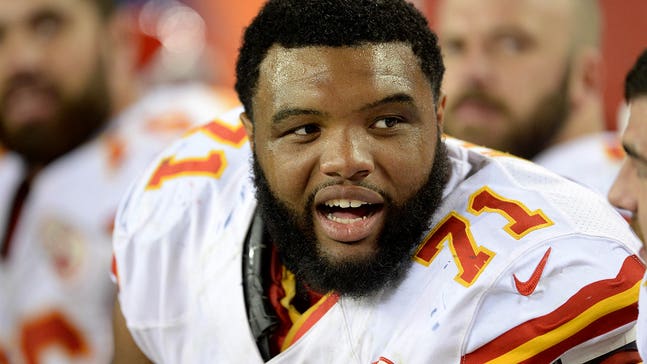 The Chiefs should be thankful for Jeff Allen's high pain tolerance
Published
Dec. 1, 2015 10:38 p.m. ET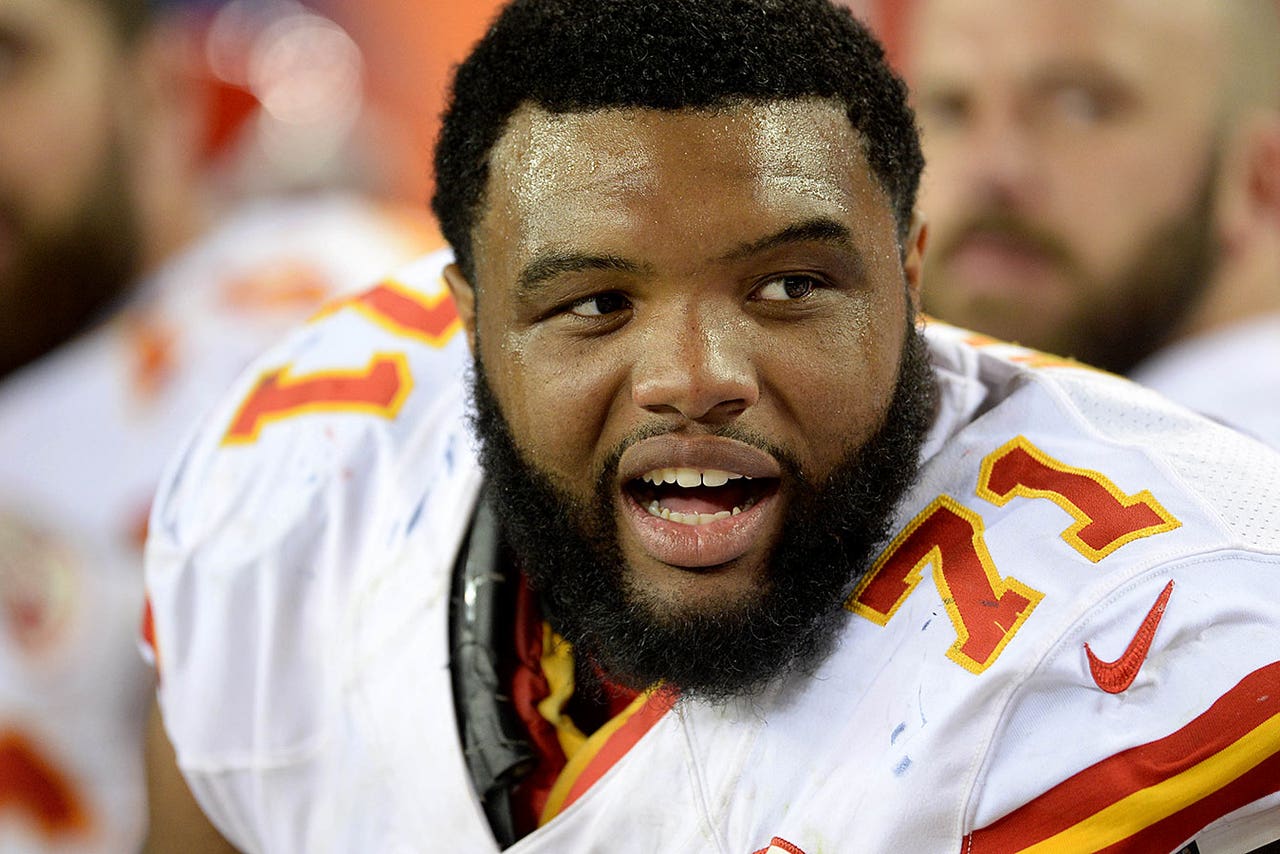 Jeff Allen saw his linemates falling and knew he needed back in.
So, he re-wrapped the ankle running back Spencer Ware rolled over in the second quarter. And he hobbled back to reclaim his starting left guard spot right in front of head coach Andy Reid.
"He's a tough kid and he's been that way since we've been here," Reid told BJ Kissel of KCChiefs.com. "He's had some injuries, but he always pushes through them."
The team would've been in rough shape without Allen's perseverance. Left tackle Eric Fisher (neck) was forced out minutes after his ankle injury. And 15 minutes after that, center Mitch Morse (concussion) had to exit, too.
It left the Chiefs with only four healthy blockers -- until Allen re-entered the game with one good ankle.
"We held him out and thought we could kind of cover that up with Zach (Fulton)," Reid explained. "And then as the numbers started dwindling down, he raced back out there."
It wasn't easy work. Allen needed to help his team grind out a win, and that meant pushing Bills forward to eek out some clock.
The end result: An 11-play, 71-yard drive that took everything out of Allen and six-and-a-ahlf minutes off the clock.
"We're a group of brothers," Allen said. "We know each and every one of us are going to go out there and fight and compete no matter what the situation is."
---
---