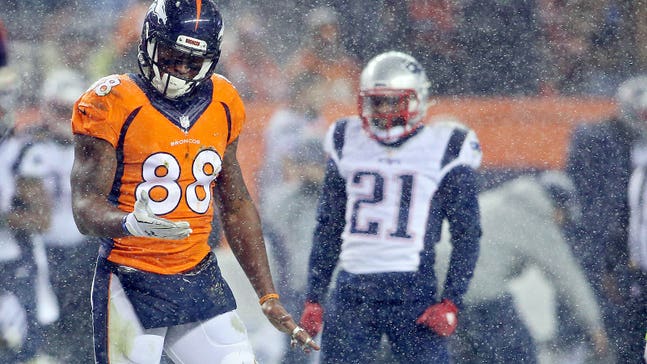 The Broncos better find out what's wrong with Demaryius Thomas
Published
Dec. 1, 2015 11:12 p.m. ET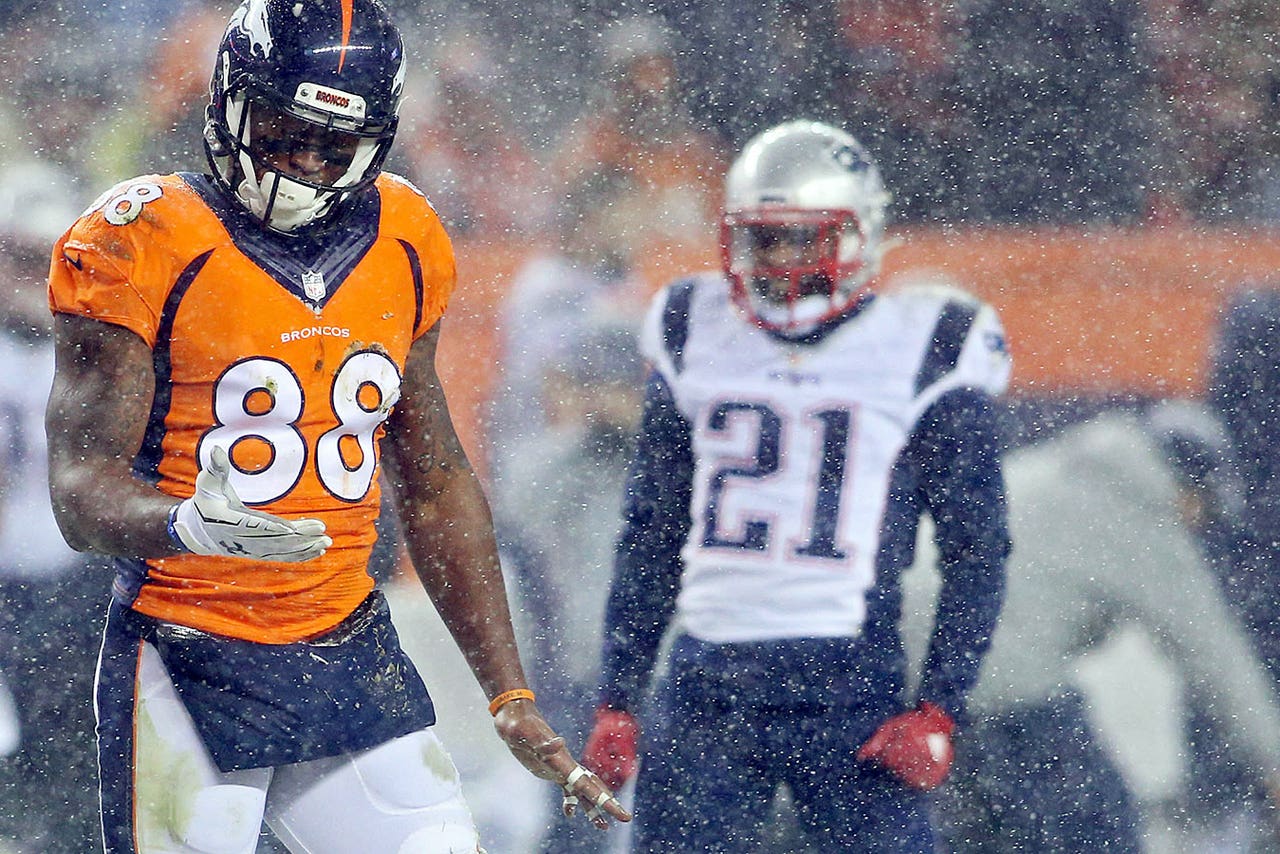 Demaryius Thomas might be the only Broncos pass-catcher who'd love to see Peyton Manning back.
He caught only one ball against the Patriots on Sunday night. And, with Brock Osweiler at the helm, his production has dipped noticeably.
It's not all on the team's up-and-down quarterback situation, though. Thomas, who struck a massive, multi-year deal in Denver this summer, has found the end zone only twice this fall. 
The targets are there; Osweiler has looked his way 21 times. Thomas has only four catches to show for it.
It's been five weeks since he posted a 100-yard game. Something must be awry.
The Broncos need to find out what's wrong and fix it. It's tough to evaluate Osweiler without his No. 1 receiver playing well, and it'll be even tougher to win a playoff game without him.
---
---