National Football League
National Football League
Texans-Saints game features kicker competitions
Published
Aug. 24, 2012 10:03 p.m. ET

Garrett Hartley's name is etched into New Orleans Saints lore as the player whose kick sent the club to its only Super Bowl.
John Kasay, one of the most successful kickers in NFL history, proved last season that he was not yet over the hill at age 42.
While both are back with New Orleans this preseason, the Saints will only have room for one of them.
Their competition for New Orleans' place kicking job will continue on Saturday night when the Saints (No. 9 in the AP Pro 32) host Houston (No. 4), and the Texans can relate.
Houston also has two kickers vying for one spot. The Texans are trying to decide between rookie Randy Bullock, drafted in the fifth round out of Texas A&M, and veteran Shayne Graham, who kicked last season for both Miami and Baltimore.
Graham, now in his 13th training camp, calls it a ''friendly competition.''
''We don't have any animosity toward each (other), we don't do things behind each other's back, we don't give bad advice hoping to screw each other up,'' Graham said. ''So we get along great, it's a good working relationship. But we also know that it's high-stakes and we're playing for the same thing.''
Both teams currently see themselves as contenders, and cannot be as concerned with the potential upside of the younger kickers on their rosters as with their ability to make field goals with games on the line this season.
In New Orleans, that means the 26-year-old Hartley, now in the second year of a five-year extension he signed in March of 2011, must prove himself again after missing last season with a right hip injury.
Asked whether Hartley's relative youth and long-term prospects give him an edge, Saints special teams coordinator Greg McMahon said, ''I have done this for thirty years. I am looking at this season.''
Kasay came to the Saints after Hartley was injured in a 2011 preseason game against Oakland. Only a month earlier, Kasay had been cut by NFC South rival Carolina, a team with which he made kicks in the final seconds to defeat New Orleans in both 2007 and 2008.
He wound up kicking in every game for the Saints last season, hitting 28 of 34 field goals, and setting a club record with 147 points.
After a season like that, the Saints decided they better invite him back for at least another training camp.
''He has been a nemesis to us when he was with Carolina, beat us in two games in the last second. Then he comes here last year and has a tremendous season,'' Saints assistant head coach Joe Vitt said of Kasay, portraying the decision between him and Hartley as a tough one.
Hartley was a hero in the 2009-10 playoffs, hitting the winning field goal in overtime of the NFC title game. He followed that up by becoming the first kicker in NFL history to connect on three field goals of 40-plus yards in a Super Bowl as New Orleans beat Indianapolis for the Saints' first championship.
''There is nobody in this organization that (has a Super Bowl) ring unless we have Garrett Hartley, because he got us a ring,'' Vitt said. ''It is a great competition. ... We have two more games left. They have been competing every day in practice, they have been competing in the games, let's let it play out.''
Through the Saints' first three preseason games, Kasay has missed two of his four field goals, but both misses came from beyond 40 yards. Hartley made his only two field goals, both from less than 40 yards.
Kasay, who often avoids the media, did not make himself available this week when the Saints opened their locker room to reporters. Hartley said he understood why the Saints brought Kasay back again and does not have a problem with it.
''It's open competition. That's how we got here and that's what we have to do to keep our jobs,'' Hartley said. ''It's just kind of that attitude to go out there and do what I can, and if it's not good enough, then unfortunately it's not.''
Hartley dismissed the notion that there was any tension between him and Kasay.
''Absolutely not,'' Hartley said. ''John's a true professional at his craft, and as a person, and it's an honor to be working with him day in and day out.''
As for the Texans, Graham has made all four of his field goal attempts, including two from beyond 40 yards. Bullock is 2 of 3, including 1 of 2 from beyond 50 yards.
Bullock is the most accurate kicker in Texas A&M history, connecting on 63 of 80 attempts (78.8 percent) in four seasons. He set single-season school records for points (142), field goals (29) and extra-points (55) in 2011 to win the Lou Groza Award, given annually to the nation's top kicker. That led to a dream fulfilled when he was drafted by the Texans, yet he realizes now that he still has to earn his first NFL roster spot.
''My resume speaks for itself, but at the same time, that's college,'' Bullock said. ''At this point, I've got to build myself a new resume and I feel like I'm in the process of doing that, being able to compete with a guy that's been doing this for this long.
''I know I'm constantly under the microscope,'' Bullock added. ''There's a guy who's been doing it for a long time. If I'm not on top of my game, it'll show. The mental aspect of it, it's tough. But you've got to grind and be focused in and be ready to go whenever it's your opportunity to go.''
--
Online: http://bigstory.ap.org/NFL-Pro32 and http://twitter.com/AP-NFL
---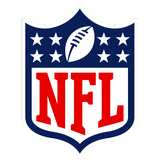 Get more from National Football League
Follow your favorites to get information about games, news and more
---