National Football League
National Football League
Texans look to limit mistakes against Patriots
Published
Jan. 8, 2013 12:39 a.m. ET

Win the turnover battle.
That's Texans coach Gary Kubiak's biggest concern as his team prepares for a divisional playoff game at New England.
The Patriots lead the NFL in turnover differential this season at plus-25. The Texans have done well in that area this year and were seventh with a plus-12 margin.
But in the first meeting with New England, Matt Schaub threw an interception on Houston's second drive, contributing to an early 14-0 hole in a 42-14 win by the Patriots.
''They get them,'' he said. ''They don't give it up. If we go in there and do anything to help them we're in trouble.''
Kubiak is also preaching the importance of taking advantage of opportunities this week. He was unhappy with Houston's inability to do that in the first meeting with the Patriots.
The Texans were just outside of the red zone when Schaub was intercepted in that game. And Houston went on fourth down twice before halftime and didn't convert after passes fell incomplete.
''Missed opportunities, they hurt all the time, but against these guys they're a lot worse because of what they do offensively and how good they are,'' Kubiak said of the Patriots. ''When you get opportunities to go down there and score some points, you better. You better not hurt yourself. We've got to find ways to do that. They're going to make plays and we understand that, but we got to find a way to make quite a few ourselves.''
Another component of that will be for Houston to score touchdowns instead of settling for field goals like it did again and again against the Bengals. Houston dominated the first half of that game, outgaining Cincinnati 250-53, but led by only two points at halftime after kicking three field goals.
''We've just got to finish,'' Kubiak said. ''We moved the heck out of the ball and had a good day offensively. We've got to finish, got to put those points on the board.''
Especially this week when the Texans face a New England team averaging an NFL-best 34.8 points a game. Houston is averaging 26 points, but managed more than 20 points just once in the last five games.
The Texans are 9 1/2-point underdogs in this one. Kubiak doesn't think his players are concerned about that.
''We know that our effort and how we performed last time wouldn't give us a chance against anybody on the road,'' Kubiak said. ''It's about right now refocusing on all the things we have to do to go down there and have a chance to be successful, and I'm sure that's what they're thinking about.''
That's doesn't mean the Texans haven't noticed that almost no one is giving them a chance to win on Sunday. Boston Globe columnist Dan Shaughnessy's piece in the Sunday newspaper called the Texans ''fraudulent,'' and said all the Patriots have to do to get to the AFC championship game is ''beat the terrible Texans.'' It got the attention of Arian Foster.
The star running back responded by changing his Twitter avatar to the first three paragraphs of the column on Monday.
Foster had 32 carries for 140 yards in Houston's wild-card win, and the Texans will certainly need another big game from him against the Patriots. They faced Pro Bowl defensive tackle Geno Atkins of Cincinnati and not go up against another in Vince Wilfork.
''If you sit there and think you're going to run it at him consistently, it's very difficult,'' Kubiak said of Wilfork. ''They're very good against the run ... the thing that is so difficult, is he plays everywhere. So it's not like you go the other way with the ball or try to avoid something. You're going to have to deal with him all day long.''
---
Online: http://pro32.ap.org/poll and http://twitter.com/AP-NFL
---
---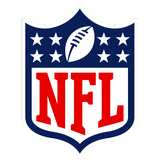 Get more from National Football League
Follow your favorites to get information about games, news and more
---