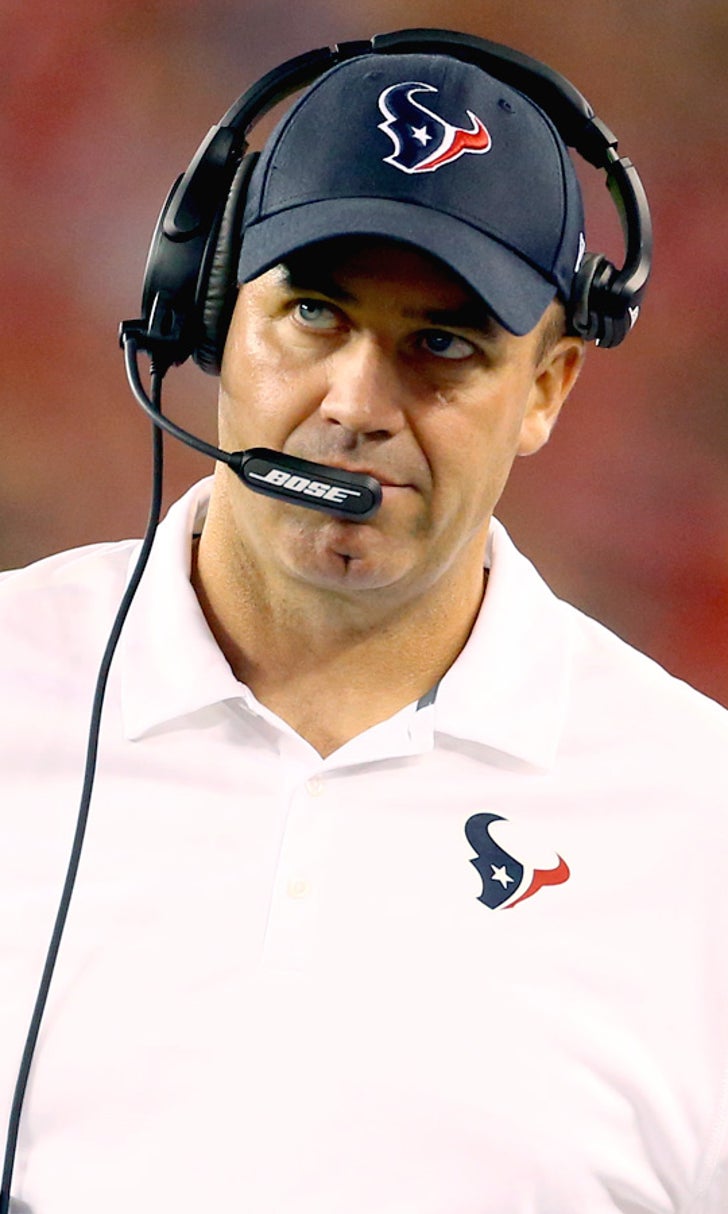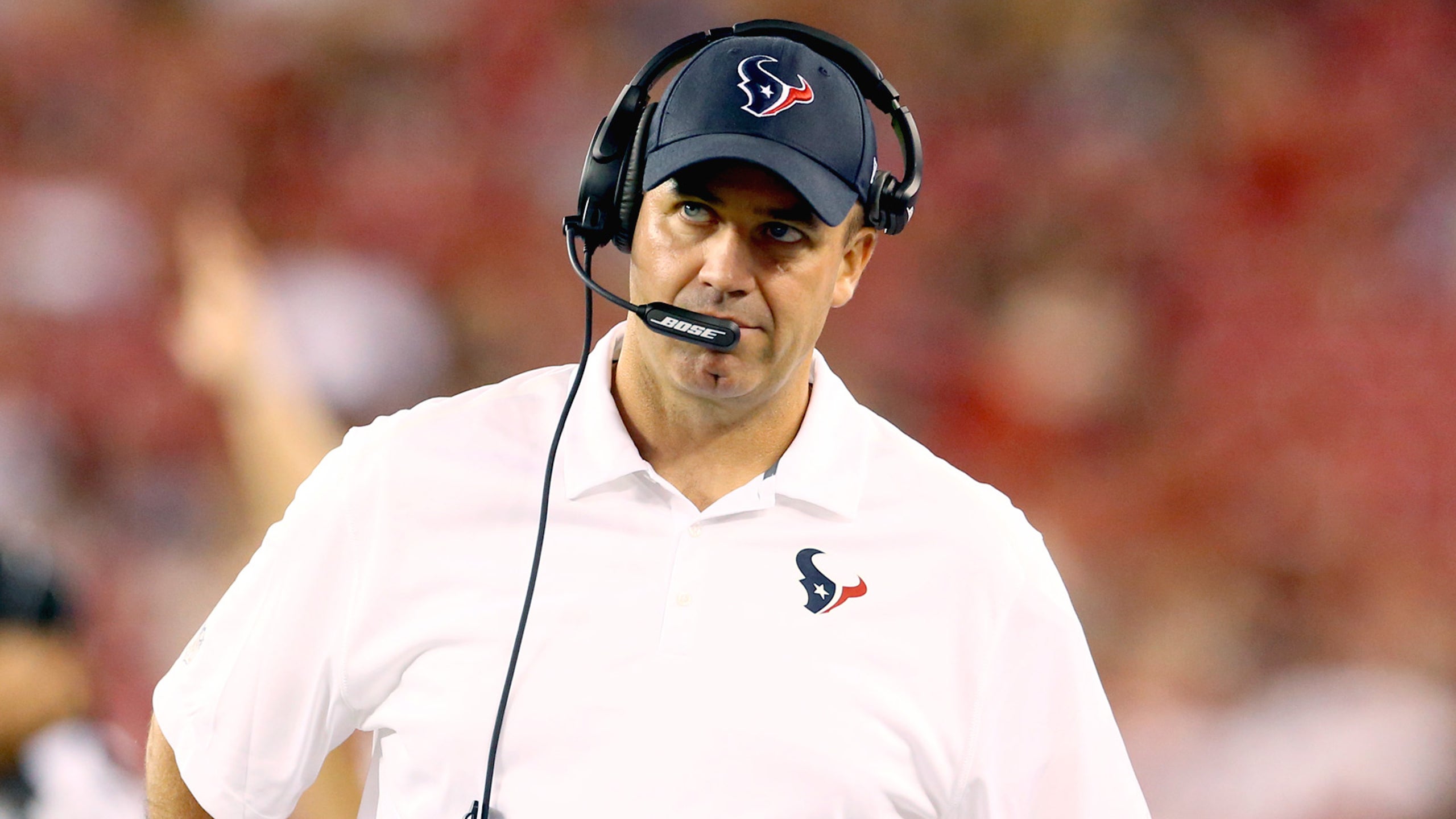 Texans dismal in opener, but O'Brien looks for bright spots
BY foxsports • August 10, 2014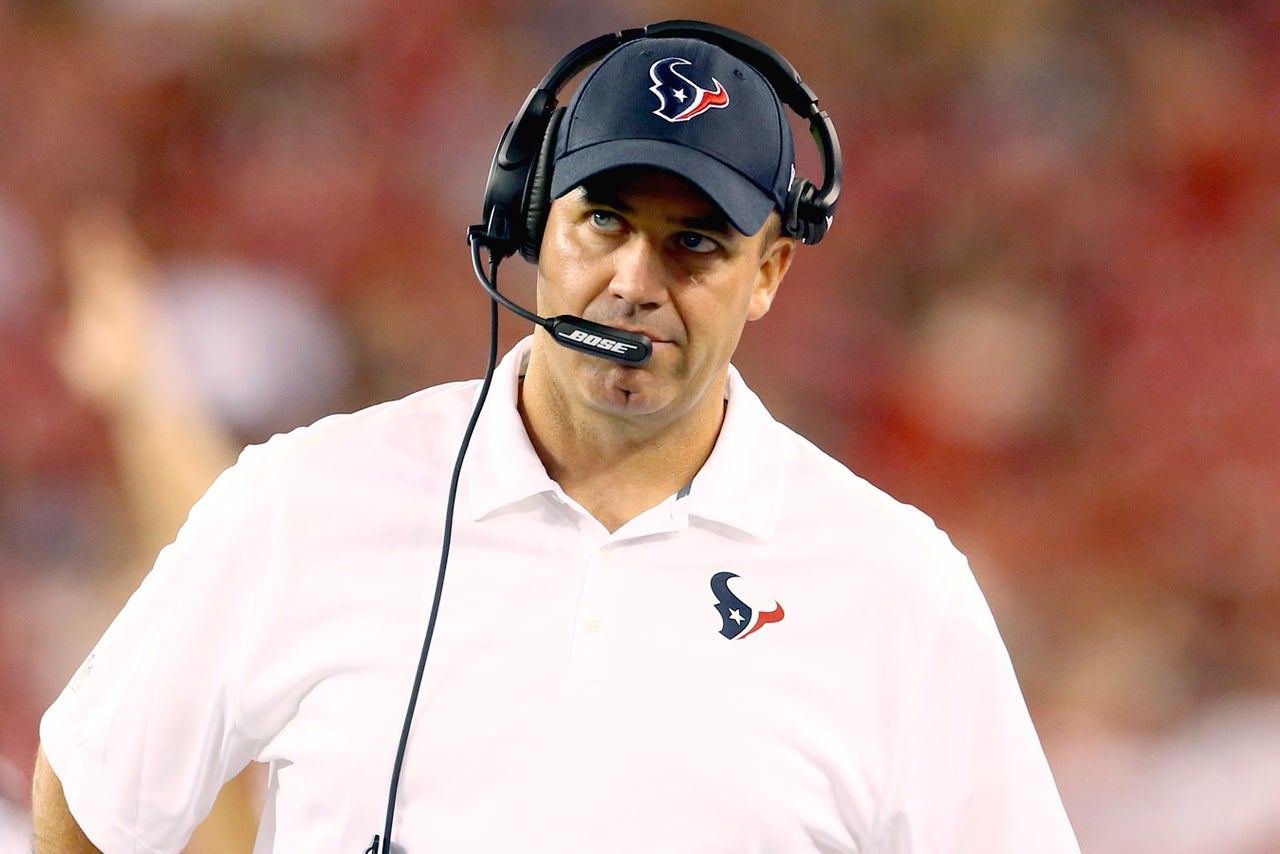 The offense went nowhere, the defense was picked apart and the mistakes and penalties mounted. Bill O'Brien's first game as Houston Texans coach hardly could have gone worse.
A day after Houston's 32-0 loss in Arizona on Saturday night, O'Brien wasn't overreacting. It's just one game, the first game, and the more O'Brien watched film, the more positive signs for a team rebuilding off a 2-14 season.
"In any game like this, when you walk off the field, you feel like there are so many things that went wrong," O'Brien said. "There were a lot of negatives out there, as far as penalties and turnovers and not being able to get off the field on third down. But just like anything else, there are also some good things."
Just not too many.
The Texans mustered only 172 yards and nine first downs and went 0 for 8 on third down. They also committed 13 penalties for 126 yards.
Starting quarterback Ryan Fitzpatrick played the entire first half and looked shaky, completing only 6 of 14 passes for 55 yards with two interceptions. He finally got the offense moving late in the first half, only to have a pass picked off by Marcus Benard.
"We were driving the ball well there," O'Brien said. "It was a good moment of situational football, obviously, until he threw the interception. We can't do that."
Case Keenum and Tom Savage, competing for the No. 2 spot, hardly played in the second half, because the Cardinals had their way with Houston's defense, converting 11 of 17 third downs. Arizona held the ball for more than 42 minutes.
Keenum and Savage got only two series apiece in the second half -- a total of 14 plays.
"Certainly, you would've liked to have had more plays, no question about it," O'Brien said.
The Cardinals, meanwhile, breezed for touchdowns on their first two series. Carson Palmer went 5-for-5 on his only series and he, Drew Stanton and Logan Thomas completed 27 of 34 passes for 349 yards overall without an interception.
O'Brien and his staff watched the game film on the plane ride home and again on Sunday afternoon. On Monday, O'Brien said he and his staff will meet with the players and go over "the good, the bad and the ugly."
"I'm sure people are disappointed in what they saw," O'Brien said, "but we're working hard to fix it and we're going to continue to work hard to get these guys on the same page with us and go out there and win some games."
Just about all of the positive plays the Texans made came early. J.J. Watt sacked Palmer on the second play from scrimmage and top overall pick Jadeveon Clowney corralled a running back behind the line on the second series. O'Brien also liked what he saw from linebackers Brooks Reed, Mike Mohamed and Jeff Tarpinian and rookie lineman Xavier Su'a-Filo, who took snaps at left tackle and left guard.
The Texans will have joint practices with Atlanta this week before playing the Falcons on Saturday night. O'Brien said "there's a shot" that running back Arian Foster and receiver Andre Johnson will both play in the game after missing most of training camp with injuries.
O'Brien said linebacker Brian Cushing, who was placed on the physically unable to perform list before training camp, "may do some things" at practice this week but is unlikely to be ready for the Atlanta game. 
---
---