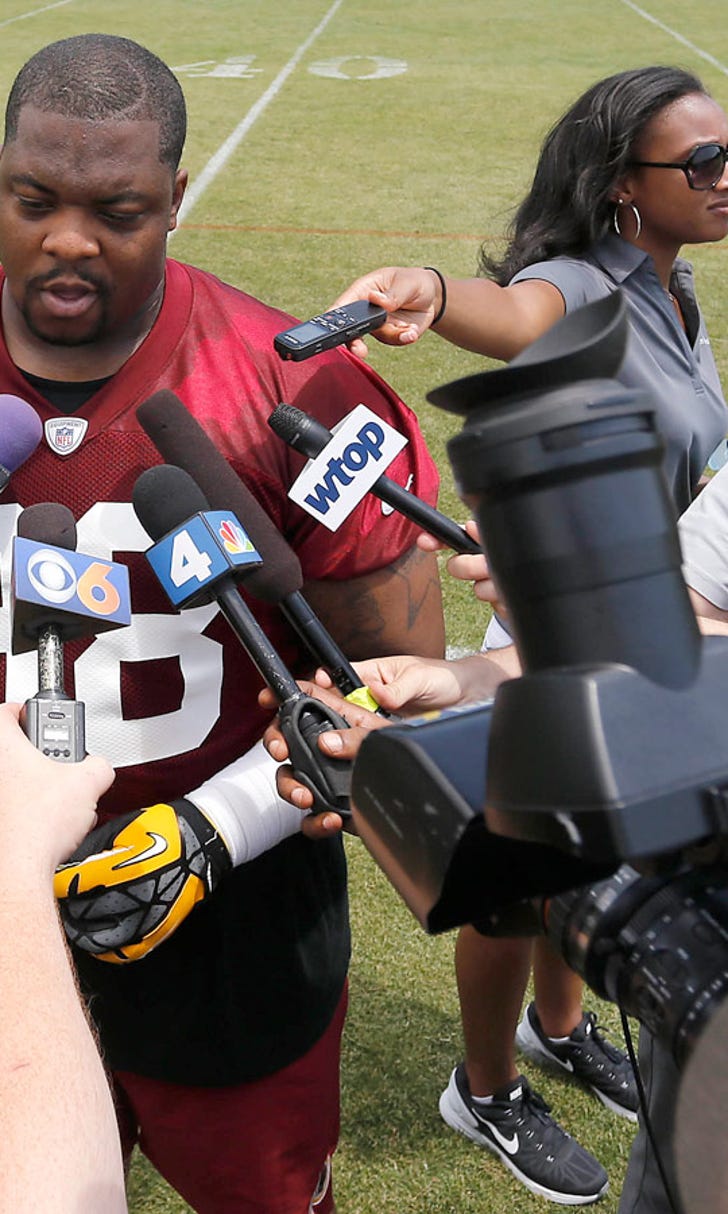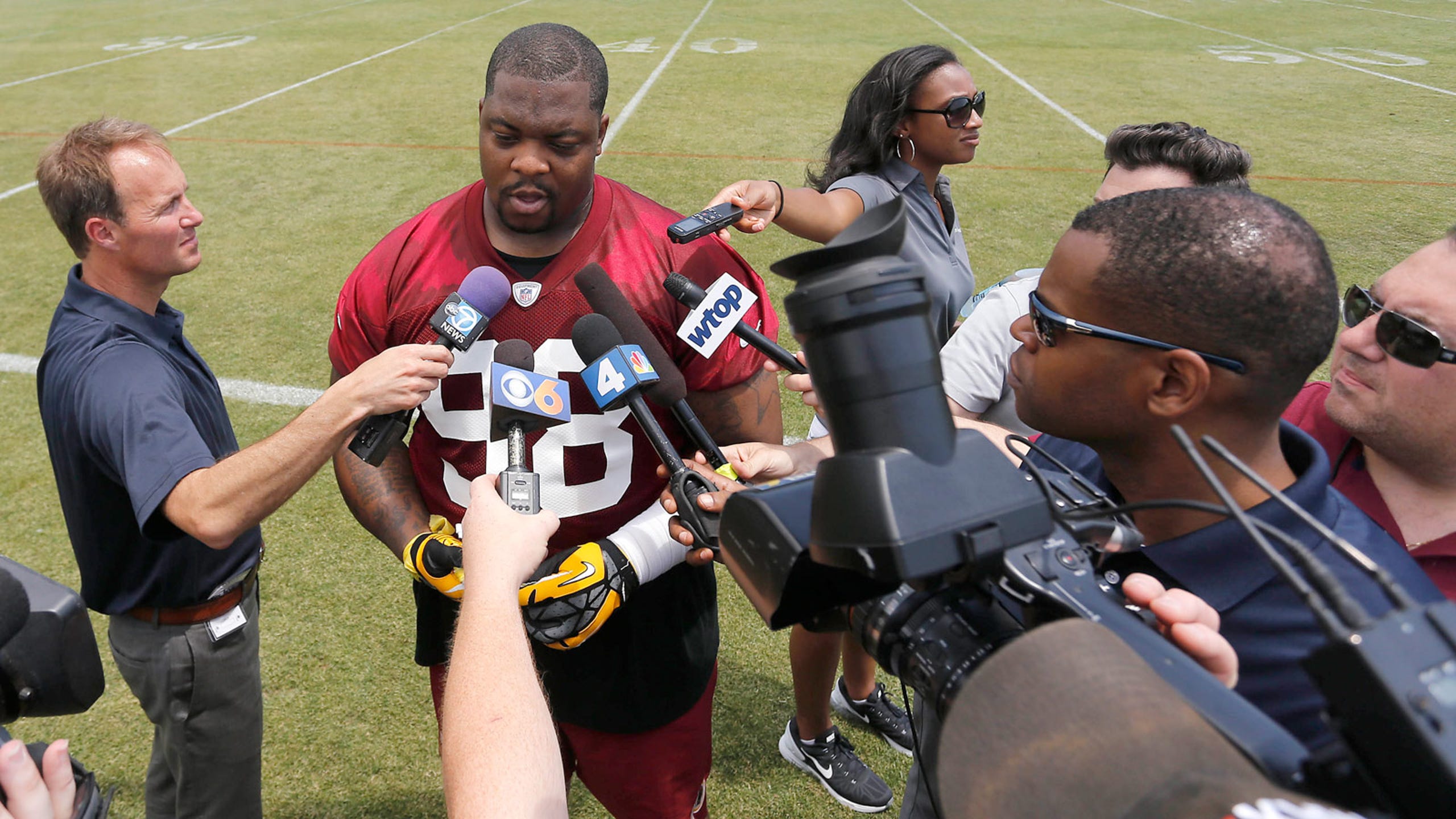 Terrance Knighton: I was the 'biggest steal' in free agency
BY foxsports • June 11, 2015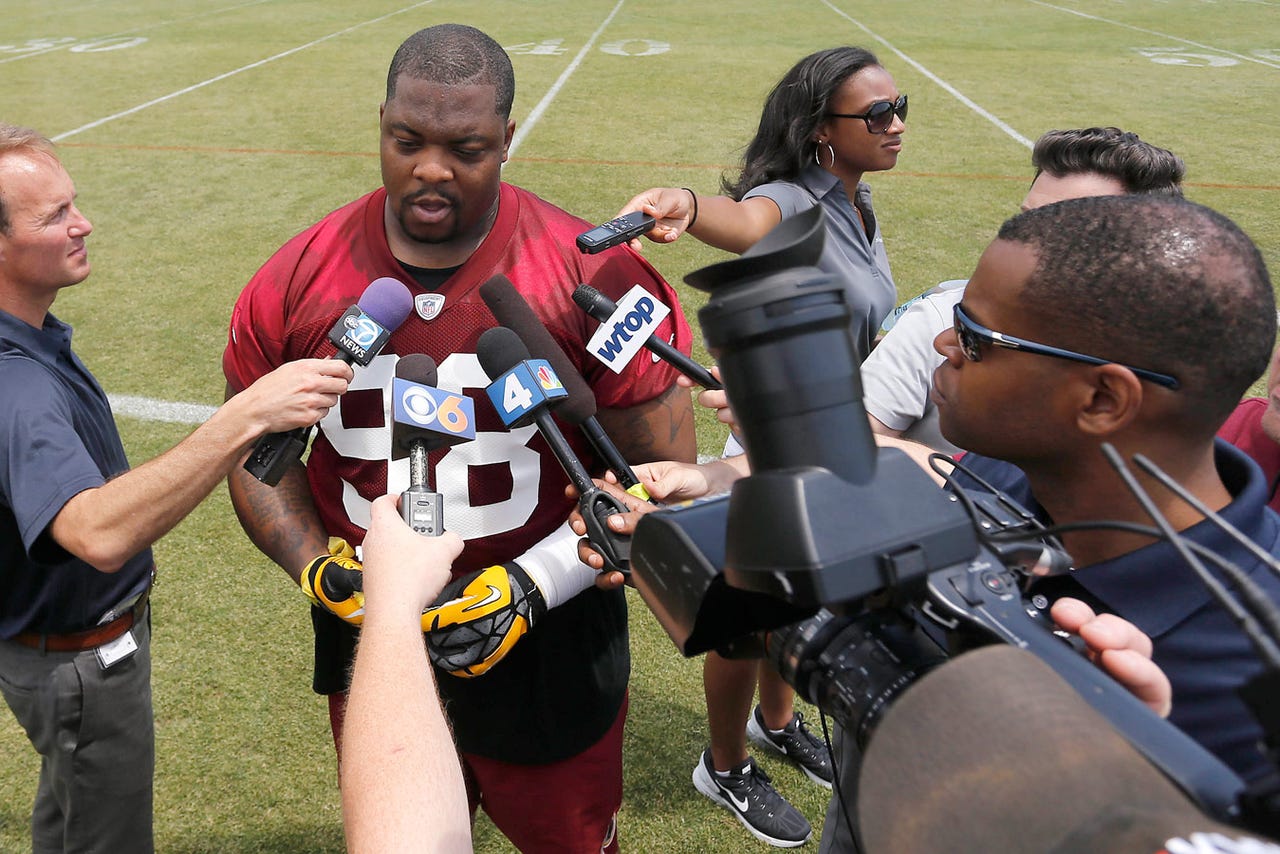 When defensive tackle Terrance Knighton entered the free agent market this past March, he expected to greeted with several lucrative long-term contract offers. After another productive season with the Denver Broncos in 2014, Knighton's market was quiet. Eventually he was forced to settle with a one-year, $4 million "prove it" contract offered by the Washington Redskins. Knighton is confident the Redskins got one of the premier defensive lineman in the NFL at a bargain price.
"Yeah, I was [the biggest steal]," Knighton said Tuesday after practice, per Sports Illustrated. "But I've always bet on myself. I consider myself a premier player in this league, and I've got a lot of football left. This will be my seventh season, so when I hit the table again, there won't be any excuses next time."
Knighton certainly has a point. According to Pro Football Focus, Knighton has finished as one of the 10 best defensive tackles in their run defense metric in each of the last two seasons. In 2013, Knighton also displayed his ability to get after the quarterback. He racked up 34 combined quarterback hurries, hits and sacks.
Knighton has recently earned a reputation as a hard worker and he has played in all 32 regular season games over the last two seasons with the Broncos. Earlier in his career, Knighton had issues with keeping his weight down. These kinds of issues can sometimes lead teams to make a judgement on a player's work ethic when evaluating if they should offer said player a multi-year contract.
"Yeah, maybe my weight was an issue for some, but my thing is turn on the tape," Knighton said. "There have been plenty of big guys. I'm not the first big guy to come through this league. You've got Vince Wilfork, you've got Casey Hampton. All these types of guys who have been big and successful and got big contracts. But turn on my tape. There are guys at my position in this league who make more money than me, but who can't fit into my shoes."
Knighton currently weighs over his projected goal, but he believes that he is on schedule to get to his ideal weight by the time the regular season rolls around. His goal is to slim down to 350 pounds before training camp, before eventually playing somewhere in the 340s during the regular season.
Knighton didn't often play on third downs during the 2014 season with the Broncos, and in turn, he was much less productive as a pass rusher. He racked up 16 total quarterback pressures after reaching 34 in 2013. Knighton doesn't feel that it's fair to label him as a two-down lineman. His removal on third downs was politically driven, according to Knighton.
"To make it clear, last year in Denver I didn't play third downs just because I think for contractual reasons," he said. "That's absolutely what happened. My first year in Denver I played on third down. When we made that Super Bowl run, when guys were hurt, I was one of the only stars left on the D-line, and I was out there on third down and I led the charge. So I proved I can play on third down, but there's a lot of politics involved. I'm just happy to be in Washington."
Knighton is expected to slot in at nose tackle in new defensive coordinator Joe Barry's 3-4 base scheme. Barry's scheme has been described as an aggressive one thus far in OTAs, and Knighton joins teammate Jason Hatcher in his excitement for how Barry plans to deploy his lineman. Both players will be counted on to make a big impact in 2015.
(h/t Sports Illustrated)
Photo Credit: Geoff Burke/USA TODAY Sports 
---
---