National Football League
National Football League
T.O.'s latest release must cut deep
Published
Aug. 26, 2012 1:00 a.m. ET

Terrell Owens sounds as if he isn't ready to retire.
No surprise there. Those in denial are usually the last to know.
Nor was it a shocker that Owens failed to stick on the Seattle Seahawks' 53-man roster for the regular season. He didn't even make it to the final cut-down, getting released Sunday as part of the first wave of training camp washouts.
Owens announced the news via his Twitter account by writing: "I'm no longer a Seahawk. I THANK the organization 4 the opportunity. My FAITH is intact & will NOT waiver."
Faith is what got T.O. a 2-1/2-week audition in Seattle. Owens had continued to diligently train toward a comeback even though the only team that had interest in signing him the previous 18 months was part of an indoor league in Texas.
Owens convinced the Seahawks — a club willing to gamble on players with off-field baggage under head coach Pete Carroll and general manager John Schneider — he was worth a shot. In the big picture, he was. It didn't hurt to get a close-up look, and Owens didn't cause any problems on his end.
This marks the third time Owens had his contract terminated during a 15-year NFL career. The first two stemmed from the controversy he caused in Philadelphia and Dallas.
This release, though, should cut the deepest. It was solely talent-based.
The Seahawks gave Owens ample opportunity to prove that the 38-year-old still had something left. But he looked more like a clunker than the sleek sports car of his prime.
In Seattle's second preseason game, against Denver, quarterback Matt Flynn failed to connect with Owens on five attempts. Owens should have scored on a 48-yard touchdown throw — except he dropped the ball.
The problems continued Friday night at Kansas City. Owens made a spectacular over-the-shoulder catch on a 40-yard lob from talented rookie Russell Wilson. But by then, Owens had already logged another two drops. While never the most sure-handed player, watching one Wilson bullet slip through T.O.'s hands and into his facemask was reflective of a steep decline.
The Seahawks didn't need long to realize they are better off keeping Braylon Edwards — a younger reclamation project with more potential upside — than Owens for one more week of preseason evaluation. Owens also wasn't going to contribute on special teams, which is almost always a must for reserve wideouts to justify being active on game day.
Could Owens still get another chance elsewhere? It can't be discounted considering how many teams are having receiver issues. But at least two potential suitors have valid reason to shy away.
Miami already went through one nightmare with Chad Johnson. The franchise will likely try to leave the wide receiver drama on "Hard Knocks," rather than bring in another sideshow with a history of "me-first" tendencies.
The other club is Dallas. The Cowboys would almost certainly want to avoid potentially undermining quarterback Tony Romo by putting Owens in the same locker room again.
Owens now lands in the same sinking boat as Johnson and Plaxico Burress. All three are seeking life preservers to extend NFL careers and get one more season of paychecks. Owens is in especially dire need considering his well-documented financial problems.
Another NFL opportunity may come following Week 1 of the regular season. That's when veterans who are signed no longer receive guaranteed contracts for the entire season like those on the opening 53-man roster. Injuries also cause desperate teams to take desperate measures.
If that chance doesn't come, Owens will not have ended his likely Hall of Fame career in befitting fashion. However, he would have moved one step closer to retirement having received a fair shot at re-entering the league. Owens just wasn't good enough anymore.
That self-realization should come soon enough.
---
---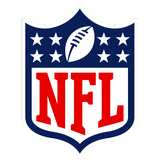 Get more from National Football League
Follow your favorites to get information about games, news and more
---