National Football League
National Football League
Strahan expects emotions to flow at Hall of Fame induction
Published
Aug. 1, 2014 6:14 p.m. ET

Michael Strahan is pleased to know he is scheduled to go last during the Pro Football Hall of Fame induction ceremonies.
That means the former New York Giants star pass-rusher won't be the first to break down in tears once the 2014 seven-member class is inducted Saturday.
''I am not going to be the first one to crack,'' Strahan pronounced with a familiar gap-toothed grin Friday. ''But it'll be interesting. I just told the guys, `It's OK. If you're going to cry, this is the opportunity to cry where nobody can say anything to you.'''
If that's the case, Andre Reed might not make it through Friday. The former Buffalo Bills receiver was having trouble keeping his emotions in check after meeting former teammate, quarterback Jim Kelly, who is battling cancer.
''I almost broke down and cried,'' Reed said. ''Three months ago, we didn't know if (Kelly) was going to be in Canton. Yeah, my heart kind of beat a bit faster when I saw him.''
There'll be plenty of emotions given the varied backgrounds of the inductees.
It's a group that includes two first-time ballot selections, Tampa Bay linebacker Derrick Brooks and Seattle offensive tackle Walter Jones. Then there's Arizona/St. Louis defensive back Aeneas Williams and Oakland's Ray Guy, the first full-time punter inducted.
And don't forget Atlanta/Philadelphia defensive end Claude Humphrey, who waited 28 years to hear his name called.
''It's a great moment,'' said the 70-year-old Humphrey, who earned six Pro Bowl selections during a 13-year career. ''It came at a time in my life where there wasn't a whole lot of other things going on. It gave the career I worked so hard on, a little rejuvenation.''
Humphrey brings the history and Strahan the buzz, in having become a commercial pitchman and talk-show host. And Guy is bringing a 20-member punter posse to help him celebrate.
''It's bigger than me,'' said Guy, who is being inducted 28 years after he retired. ''It is a part of them, too, because I am now representing every one of them.''
At 64, Guy also holds a special place among members of his induction class.
''I remember watching games, and he had this hang time,'' Williams said. ''I was able to go to the restroom, get some food, and the ball would still be in the air. That's what Ray Guy means in terms of his influence on the game of football.''
There are plenty of eye-popping stats among a class that has a combined 55 Pro Bowl selections.
And they are all considered equals, no matter their positions.
''This is the Hall of Fame. It's not about one player or one person and what they've done,'' Strahan said. ''Plain and simple, you've got to humble yourself because everybody here has had their moment.''
Strahan had plenty in establishing himself as one of the NFL's top pass-rushers over a 15-year career that ended after helping the Giants beat New England in the 2008 Super Bowl. He set the league's single-season record with 22 1/2 sacks in 2001, and ranks fifth on the all-time list with 141 1/2.
Reed was a member of the Kelly-quarterbacked team that made and lost four consecutive Super Bowl appearances in the early 1990s. He ranked fourth in the NFL with 13,198 yards receiving at the time he retired after the 2000 season.
Guy was selected to the NFL's 75th anniversary team, and helped change the punter position by introducing terms such as ''hang time'' into the vernacular.
Williams was an eight-time Pro Bowl selection, who finished with 55 interceptions, plus six in the postseason.
Jones is regarded as one of the game's best tackles during a 12-season career in Seattle.
And then there's Brooks, an 11-time Pro Bowl selection. Though comparably undersized at 6 feet and 232 pounds, he helped anchor the Buccaneers' defense that keyed a Super Bowl run in 2002 and ranked among the NFL's best for more than a decade.
''I'm excited about our class, being part of history,'' said Brooks who then listed the accomplishments of each and every one of his fellow inductees.
He ended with Guy, by noting the punter's long wait to be inducted.
''To hear Ray talk about him going in, he doesn't talk about the wait. He talks about the fact that he's here,'' Brooks said. ''And that's what I'm going to talk about, not 20 years ago, but talking about what we're doing now.''
---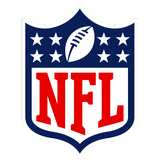 Get more from National Football League
Follow your favorites to get information about games, news and more
---