National Football League
National Football League
Steelers turn up D to beat Bengals
Published
Oct. 21, 2012 1:00 a.m. ET

The top two running backs were gone. So were two offensive linemen. Safety Troy Polamalu was sitting on the bench along with all those other injured Steelers.
So, what exactly did Pittsburgh have left? A determined defense. Some reserve running backs. And Ben Roethlisberger.
That's enough, especially in Cincinnati.
Roethlisberger threw for a touchdown, and Pittsburgh's defense clamped down on the Bengals' Dalton-to-Green connection for a 24-17 victory Sunday night that got the Steelers back into the thick of the AFC North race.
For the Steelers (3-3), it was a significant win under tough conditions. Their first road victory of the season moved them into second place behind Baltimore (5-2), which lost to Houston 43-13 earlier Sunday.
''It puts us right there in the hunt,'' safety Ryan Clark said.
A lot of players got them there on a tough night.
Third-year running back Jonathan Dwyer made his first career start and ran for a career-high 122 yards, including a 32-yard gain in the final minute that put it away. Shaun Suisham kicked field goals of 42, 47 and 42 yards. And the defense came up with a game-turning interception.
''It was a back-against-the-wall mentality and you've got to fight your way out,'' said cornerback Ike Taylor, who helped limit Pro Bowl receiver A.J. Green to one catch.
Cincinnati (3-4) wasted yet another chance to show it deserved to be considered up there with the division's two most successful teams. The Bengals fell to 0-6 against the Steelers and Ravens over the last two seasons, a sign they are still an also-ran in their division.
They have lost three straight, falling into third place in the division.
''It's going to be tough to sleep,'' Bengals cornerback Leon Hall said. ''At the end of the day, we've lost three in a row and we're in a tough spot.''
This was their best chance yet to break through, especially after the Steelers dropped passes, fumbled and threw an end zone interception in a self-destructive first half. They couldn't take full advantage against the team that always seems to win on their home field.
The Steelers improved to 12-2 at Paul Brown Stadium, where thousands of towel-waving fans make them feel at home. They have won their last five overall against their Ohio River rival and 10 of the last 12.
And once again, the Bengals could blame themselves.
Andy Dalton's slip-out-of-the-hand interception set up Roethlisberger's 9-yard touchdown pass to Heath Miller and a tying 2-point conversion to the tight end with 24 seconds left in the half. Chris Rainey's 11-yard touchdown run put the Steelers ahead early in the fourth quarter, and the injury fill-ins finished them off.
''I'm proud of the way those young guys stepped up,'' said Roethlisberger, who was 27 of 37 for 278 yards. ''There never was a doubt they would do that.''
The Bengals got the better of it at the outset, pulling ahead 14-3 by getting their running game moving behind BenJarvus Green-Ellis and turning a fumble by Roethlisberger into a touchdown. If they were going to end that streak of futility against the Steelers, this was their chance.
Dalton's only glaring mistake made the difference.
He saw a defender waiting to make an interception and tried to stop his throwing motion. The ball slipped out of his hand, hit the helmet of Bengals lineman Kevin Zeitler and deflected to linebacker LaMarr Woodley at the Cincinnati 29-yard line with 1:23 left in the half. That set up Roethlisberger's tying TD pass and conversion.
''You can't have a thing like that happen,'' Dalton said. ''We had a chance to go down and score points or at least keep it where it was. What you can't let happen is not just let the ball slip out of your hands, but let them get an interception and get points.''
Dalton was 14 of 28 for only 105 yards with a touchdown and an interception. He threw six passes toward Green but completed only one, an 8-yard touchdown after Roethlisberger's fumble.
The Steelers' 31st-ranked running game was missing Rashard Mendenhall and Isaac Redman, as well as center Maurkice Pouncey and right tackle Marcus Gilbert. Rookie Mike Adams made his first start in Gilbert's spot.
Plus, Polamalu was inactive for the fourth time in the last five games with a calf injury.
That put a lot on Roethlisberger, who usually does well in his home state — 15-2 all-time in Cleveland and Cincinnati — but rarely has been so short-handed.
Didn't matter.
''On the road, which is big for us, in this hostile environment — I can't say enough about it,'' Roethlisberger said.
Notes: Steelers rookie NT Alameda Ta'amu served the first of his two-game suspension for his arrest last weekend. ... Bengals rookie CB Dre Kirkpatrick was inactive for the seventh game. He hurt his left knee over the summer and hasn't played. He's expected to be ready after the Bengals' upcoming bye week. ... Bengals C Jeff Faine injured a hamstring, forcing rookie Trevor Robinson to take over in the second half. ... The Steelers wasted a chance to score off a trick play in the first half. Roethlisberger threw a lateral to Antonio Brown, who threw a pass to uncovered running back Baron Batch. The ball went through his arms. Roethlisberger then threw an end zone interception.
---
---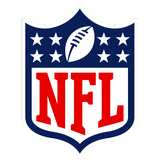 Get more from National Football League
Follow your favorites to get information about games, news and more
---