National Football League
National Football League
Steelers 38, Bills 7
Published
Aug. 26, 2012 5:07 a.m. ET

Coach Mike Tomlin doesn't blame quarterback Ben Roethlisberger for showing his frustrations after a penalty that backed the Pittsburgh Steelers to a yard from their goal line.
Tomlin was just as upset with the penalty, and yet not surprised with how Roethlisberger responded.
After taking a step backward, Roethlisberger moved the Steelers forward with a 98-yard, go-ahead touchdown march in the final two minutes of the second quarter of a 38-7 preseason rout of the winless Buffalo Bills on Saturday night.
''I've been looking at Ben going on six years now, I'm not surprised by it,'' Tomlin said.
Roethlisberger hit eight of nine passes for 95 yards on a drive he capped by threading a 6-yard touchdown pass to Antonio Brown with 13 seconds left. And the spark could be credited to an illegal substitution penalty that put the Steelers on their heels, facing second-and-11 from their 1 yard line.
Shortly after the penalty was called, Roethlisberger showed his displeasure by angrily gesturing at the bench.
''He definitely got fired up and got a little hyped,'' Brown said. ''He's special. The things he's able to do in two-minute situations, there's something special about his leadership and playmaking ability.''
Brown had seven catches for 108 yards and two touchdowns, including a 39-yard catch from backup Byron Leftwich in the opening minute of the second half. Roethlisberger shook off a slow start in going 17 of 24 for 169 yards passing in helping the Steelers (No. 7 in the AP Pro32) improve to 2-1.
The Bills (No. 19) dropped to 0-3 this preseason while continuing a trend of familiar struggles on both offense and defense. And that's not what coach Chan Gailey was looking for this week in expressing a desire to see more consistency from his starters.
''We got a little bit rattled,'' Gailey said, referring to allowing the Steelers to score at the end of the half. ''We have to hold our composure better than we did.''
The Ryan Fitzpatrick-led offense managed just 131 yards and seven first downs in playing the entire first half. It was limited to scoring just one touchdown - Fred Jackson's 1-yard plunge - despite five of seven possessions inside Steelers territory.
''That goes down to consistency, and it's something we need to get better at,'' said Fitzpatrick.
And yet the starter remained upbeat, cautioning that this was only the preseason and adding that there isn't need for concern.
''It's going to be OK, it's going to be OK, take a breath,'' Fitzpatrick said on several occasions while making his way through the locker room.
Fitzpatrick finished 7 of 18 for 89 yards, while backup Vince Young struggled in his bid to clinch the No. 2 job. Young went 12 for 26 for 103 yards passing and two interceptions.
On the bright side, Bills defensive end Mario Williams - who became the NFL's highest-paid defensive player after signing a six-year $100 million contract in March - was credited with his first two sacks of the preseason. Defensive tackles Kyle Williams and Marcell Dareus also had a solid game in plugging the middle while also flushing Roethlisberger out of the pocket.
''I think it was a step forward,'' Kyle Williams said. ''After that sudden change, we didn't respond well to it, but in the future hopefully we can put it behind us.''
The trouble was a failure to finish, in allowing the Steelers to score despite being backed up deep in their own end.
Steelers running back Isaac Redman also scored on a 2-yard run, Leftwich threw two touchdown passes, including a 10-yarder to Derrick Williams, and running back Chris Rainey scored on a 41-yard touchdown run with 2:44 left.
The Steelers defense also contributed, forcing three turnovers - a forced fumble and two interceptions - all of which led directly to touchdowns.
In closing the half with a touchdown, the Steelers gained more yards (99 in total) than the 96 they had in their first six possessions. The key play on the drive occurred with the Steelers facing third-and-9, when Roethlisberger hit running back Jonathan Dwyer with a perfectly placed 33-yard pass up the left sideline.
''I just started calling my own plays,'' Roethlisberger said. ''We went no-huddle and up-tempo, and we were throwing the ball.''
Roethlisberger did it with an offense that's missing two key starters, running back Rashard Mendenhall (right knee) and receiver Mike Wallace (contract holdout). And it was a unit that lost rookie first-round draft pick, right guard David DeCastro, who did not return after hurting his right knee on the second possession.
The good news is, there's a growing belief in the Steelers locker room that Wallace is prepared to return soon.
Brown welcomed that possibility.
''We definitely need No. 17 here,'' Brown said, referring to Wallace's jersey number. ''It's going to be interesting to get him back, because he adds another explosive dimension on the field.''
Notes: Tomlin said DeCastro's injury is potentially severe, but will wait until further tests. ... Leftwich went 5 of 8 for 105 yards, including a TD to Williams, which came shortly after Robert Golden intercepted Young. ... The Bills' only scoring drive came on their second possession, and set up by Fitzpatrick's 25-yard pass in hitting David Nelson on a crossing pattern over the middle. ... Steelers PK Daniel Hrapmann rounded out the scoring with a 40-yard field goal.
---
Online: http://bigstory.ap.org/NFL-Pro32 and http://twitter.com/AP-NFL
---
---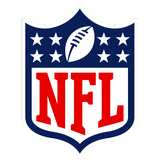 Get more from National Football League
Follow your favorites to get information about games, news and more
---