National Football League
National Football League
So'oto took wife's advice
Published
Aug. 30, 2011 6:36 a.m. ET

If Vic So'oto makes the team, the Green Bay Packers' personnel department will owe his wife Ashley a huge thank you.
''I live by the motto, 'Happy wife, happy life,''' So'oto said with a grin.
That credo may also lead him to a roster spot with the defending Super Bowl champions.
After going undrafted out of Brigham Young this spring, the rookie outside linebacker had free-agent offers when the NFL lockout was lifted in late July from the Packers, Arizona Cardinals and Miami Dolphins.
The Cardinals were the only team he visited before the draft, and while Packers outside linebackers coach Kevin Greene called him during the draft, So'oto didn't have a preference when the signing period opened.
''Going undrafted, you know that all the teams have passed you up at least seven times,'' So'oto said as he prepared for Thursday's preseason finale against the Kansas City Chiefs.
That game could make or break his bid for a spot on the team's 53-man roster.
''I didn't really mind where I went, so my wife made the decision, and here I am. It's the best spot I could be in.''
Ashley's reasoning was simple. During the lockout, her husband worked out in the San Diego area with then-Packers Brad Jones, Brandon Chillar, Brett Swain and Jarrett Bush, which she took as a sign.
''She kind of liked the whole Green Bay feel,'' So'oto said. ''She's like, 'You've been working out with guys, and I really have a good feeling about Green Bay.' ''
But while the small-town feel has been nice for Vic, Ashley and infant daughter Sofi, it's the way So'oto has fit the Packers' 3-4 defense that could make for a perfect combination of player, family and team.
So'oto and fellow undrafted rookie Jamari Lattimore each had sacks in the Packers' 24-21 victory over Indianapolis on Friday night.
Both will get a long look Thursday night against the Chiefs at Lambeau Field.
So'oto's sack came against Colts starting right tackle Ryan Diem and forced Curtis Painter's fumble that the Packers recovered.
While neither player has the first-round pedigree of Pro Bowl outside linebacker Clay Matthews, they do fit the Packers' knack for unearthing undrafted talent and for finding promising outside linebackers in less prominent places.
The three primary competitors for the starting job opposite Matthews all came from humble NFL beginnings. Frank Zombo, who is sidelined with a fractured shoulder blade, was undrafted out of Central Michigan last year and had a sack in the Super Bowl.
Erik Walden was on the street when injuries struck and he wound up getting three sacks in a playoff-clinching victory over Chicago in the regular-season finale.
Jones, one of So'oto's offseason workout partners, was a 2009 seventh-round pick who started eight games as a rookie and started five more last year before a season-ending shoulder injury.
''You know from playing this defense for a long time, you're going to have to look for those guys. You aren't going to find many ready-made guys coming out of college,'' said defensive coordinator Dom Capers, who has been coaching his 3-4 system for more than 25 years.
''Clay really had the skill set to do all the things we ask him to do. We're very fortunate there. It's not an easy position to find. But you look at people who have been playing this defense for a long time like Pittsburgh, and they've always had guys ready to step in. When somebody left, they had a competent guy to put in there.
''I think that's one of the advantages once you're in the scheme for a while, you can pick for guys that you think have the potential to come along and have a chance to develop them when they aren't ready-made guys coming in. (So'oto and Lattimore) are very raw, but they're working hard and getting better.''
With Zombo out indefinitely, Walden is the projected starter, but the Packers figure to find room on the roster for either So'oto or Lattimore - or both - when final cuts are made Saturday.
''It's a big week for those guys,'' coach Mike McCarthy said. ''The whole combination of defense and special teams we're trying to create more opportunities for those guys on special teams. They've gotten a lot of work with the defensive snaps to this point. I think they've improved each week, which is encouraging. This'll be a big week for them.''
Notes: Quarterback Aaron Rodgers sat out practice with what McCarthy called a ''foot strain,'' although the coach said Rodgers wanted to practice. Backups Matt Flynn and Graham Harrell took all the snaps. ... A number of starters worked on the scout teams in practice, a sign that many of them are unlikely to play against the Chiefs. Wide receivers Jordy Nelson (knee) and James Jones (knee) remained out, while rookie wideout Randall Cobb (knees) dropped out of practice after returning to action Sunday. Rookie tight end Ryan Taylor (hip) also dropped out of practice, and the number of bumps and bruises were enough for McCarthy to end practice 25 minutes early. ... The team's final open-to-the-public practice of camp will be on Wednesday.
---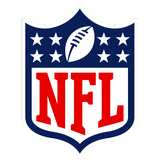 Get more from National Football League
Follow your favorites to get information about games, news and more
---