National Football League
National Football League
Simpson indicted on drug charge
Published
Jan. 19, 2012 12:00 a.m. ET

Cincinnati Bengals receiver Jerome Simpson was indicted on Thursday for marijuana trafficking, leaving him subject to a jail sentence and punishment from the NFL.
A Kenton County grand jury indicted the four-year veteran on one count of marijuana trafficking in excess of 8 ounces, a felony count that carries up to five years in jail. He's scheduled for arraignment on Jan. 30.
Simpson is the third Bengals player to get in trouble with the law since last July. Running back Cedric Benson served five days in a Texas jail for assault and was suspended for one game by the NFL. Cornerback Adam ''Pacman'' Jones pleaded guilty Wednesday to disorderly conduct at a Cincinnati bar last summer and was sentenced to community service.
All three players can become free agents after completing the final years on their contracts.
A Bengals spokesman said the team was aware of Simpson's indictment but had no comment.
Simpson has been under investigation since September, when agents from California tracked a package shipped to the receiver's home in northern Kentucky. They said it contained 2 1/2 pounds of marijuana. No charges were filed at that time.
Simpson's girlfriend accepted the package at the home, said Michelle Gregory, a spokeswoman for the California Department of Justice. Teammate Anthony Collins was visiting Simpson's home at the time, but was cleared of any involvement.
A search of Simpson's home also turned up 6 more pounds of marijuana, smoking pipes and scales, authorities said.
Simpson hasn't spoken about the package or the investigation with the media. The second-round draft pick from Coastal Carolina had his best season yet, catching 53 passes for 758 yards and four touchdowns. The Bengals won a wild card playoff berth but lost to Houston in the first round.
Simpson finished third in catches on the team behind rookie receiver A.J. Green and tight end Jermaine Gresham. His most visible moment came in during a 23-16 win over Arizona on Dec. 24, when he vaulted over a linebacker and landed on his feet in the end zone like a gymnast.
He was inconsistent as the Bengals' No. 2 receiver, held to two or fewer catches in seven games. He had three catches for only 33 yards in the playoff loss at Houston.
The Bengals had 10 players arrested during a 10-month span from April 2006 to June 2007. Receiver Chris Henry was the biggest repeat offender, one of the factors in NFL Commissioner Roger Goodell cracking down on player misconduct.
The Bengals managed to stay out of trouble for the most part until last July, when Benson was arrested in Texas following an altercation with a roommate in Texas and Jones was arrested in downtown Cincinnati.
Both were subject to punishment from the NFL even though their arrests occurred during the lockout.
Benson initially received a three-game suspension from the NFL that was reduced to one game after an appeal, which he served during the season. Jones also is a repeat offender and subject to league discipline should he sign with another team.
---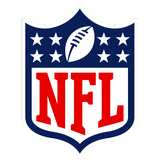 Get more from National Football League
Follow your favorites to get information about games, news and more
---