National Football League
National Football League
Sherels making his mark with Vikings
Published
Aug. 25, 2011 12:32 a.m. ET

Marcus Sherels is listed at 5-foot-10 on the Minnesota Vikings roster. He's probably closer to 5-8. On his tiptoes.
He didn't start playing cornerback until halfway through his college career and played on one of the worst defenses in the nation as a senior at the University of Minnesota.
So his resume didn't exactly scream ''NFL prospect'' when he showed up for a tryout with the Minnesota Vikings, alongside dozens of other hopefuls and wannabes about a year and a half ago.
But every time Sherels seems ready to be counted out, he finds a way to make it impossible for the Vikings to let him go.
In a defensive backfield full of question marks, Sherels has been making enough plays this preseason to make the coaches forget about his mistakes and give him serious consideration for a spot on the 53-man roster.
''He seems to be one of those guys,'' defensive backs coach Joe Woods said of Sherels' knack for being around the ball. ''Every couple of years I'll get a guy like that and right now he's that guy.''
With so many players to evaluate in such a short period of time, one little mistake can be the difference between making the team and getting cut. Sherels dug himself a hole on Saturday night in Seattle when he lost a fumble on a punt return in the first half, earning him an earful from special teams coordinator Mike Priefer.
''The great thing about him, he came off the sideline and I was talking to him, he was looking me in the eye,'' Priefer said. ''He didn't put his head down and feel sorry for himself. He knew he made a mistake and I was giving him a friendly reminder of what he needed to do, not to do that again.''
It didn't take Sherels long to get back into everyone's good graces. On the very next series, he intercepted a pass and raced 64 yards for a touchdown in the 20-7 victory, a play that stands as the Vikings only touchdown in two preseason games so far.
''You have to come prepared like you're going to be on the 53, day-in and day-out,'' Sherels said.
That he is even in position to think about making the roster of an NFL team is an accomplishment in itself. Sherels came to the Golden Gophers from Rochester, Minn., as a receiver and spent his first two seasons at the position. The coaching staff then asked him to make the drastic move of switching to defense.
''I was a little skeptical at first,'' Sherels said. ''But it was a natural adjustment. I figured out that I like cornerback a lot better than receiver.''
The Gophers were one of the worst teams in the country during Sherels' final two years in maroon and gold, so it was no surprise that an undersized cornerback who had only been playing the position for two years went undrafted in 2010.
Like his brother Mike, who played linebacker for the Gophers, Marcus got an offer to tryout with the Vikings. He did enough to impress the coaches that he earned a roster spot for training camp before spending most of last season on the practice squad.
With a year of practice, and watching fellow small guy Antoine Winfield excel in a big man's game, Sherels has been even more impressive this year with his ball skills, timing and knowledge of the defense.
''He doesn't talk at all. I've probably heard him talk openly in a meeting a hand full of times,'' Woods said. ''But he's always into it. We give those guys tests, just in terms of our information, coverage-wise, offensive ID. He scores higher than everybody. He just studies it.''
Coach Leslie Frazier said Sherels showed up for training camp with an extra 10 pounds of muscle to help him battle the receivers that dwarf him across the line of scrimmage. The quiet kid has also been carrying himself with a little more swagger.
''A combination of the two has probably contributed to the way he's playing,'' Frazier said. ''He's performing well for us and looking forward to see how he does in these next two ball games, but he's really done a good job.''
With Cedric Griffin and Chris Cook both coming off of knee injuries and Asher Allen missing a lot of time in the preseason with a toe injury, the opportunity is there for Sherels. His ability to return punts - and hold on to the ball - may be the difference in him making the team or not.
''It was disappointing what happened to him last week but I still have a lot of faith in what he can accomplish for us,'' Priefer said. ''Hopefully, he'll do well with his opportunities.''
NOTES: The Vikings waived WR Dominique Johnson and signed LB Kyle O'Donnell, a rookie from Liberty to help add depth at the position. LBs Kenny Onatolu, Heath Farwell and Jasper Brinkley have all missed time with injuries early in the preseason.
---
Follow Jon Krawczynski on Twitter: www.twitter.com/APkrawczynski.
---
---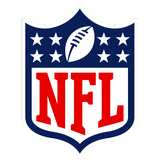 Get more from National Football League
Follow your favorites to get information about games, news and more
---