National Football League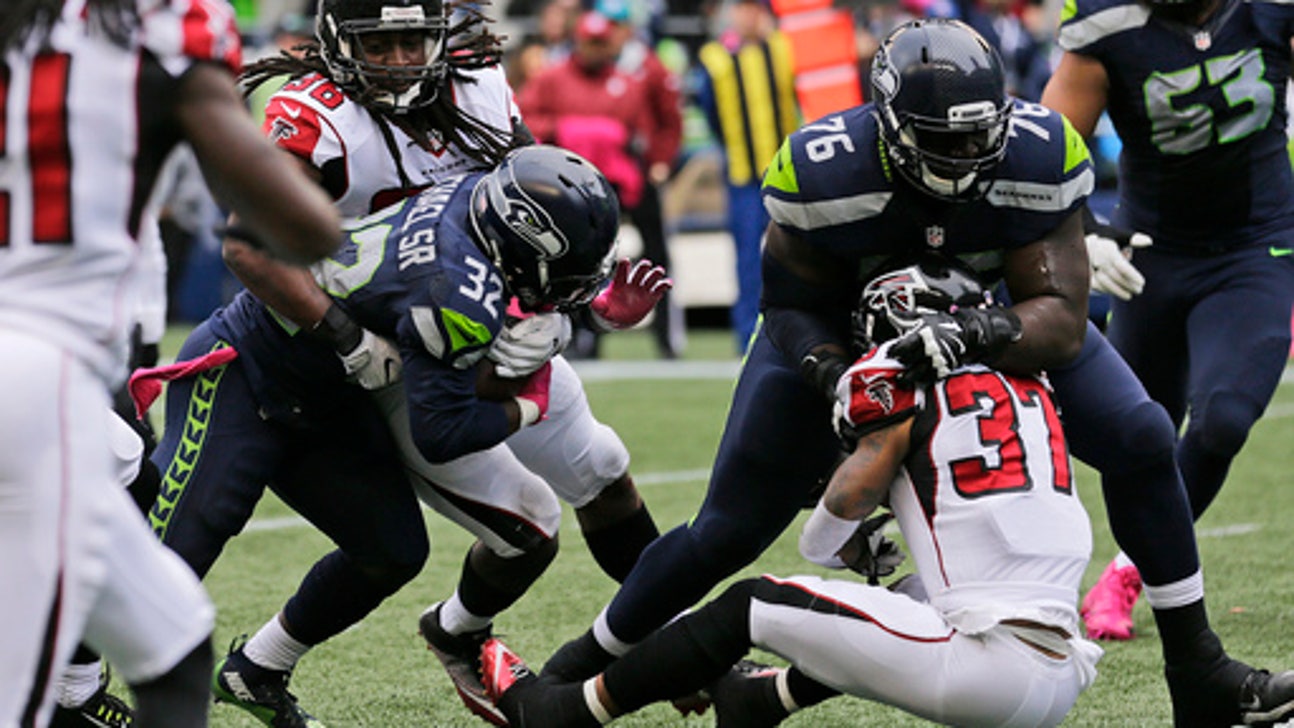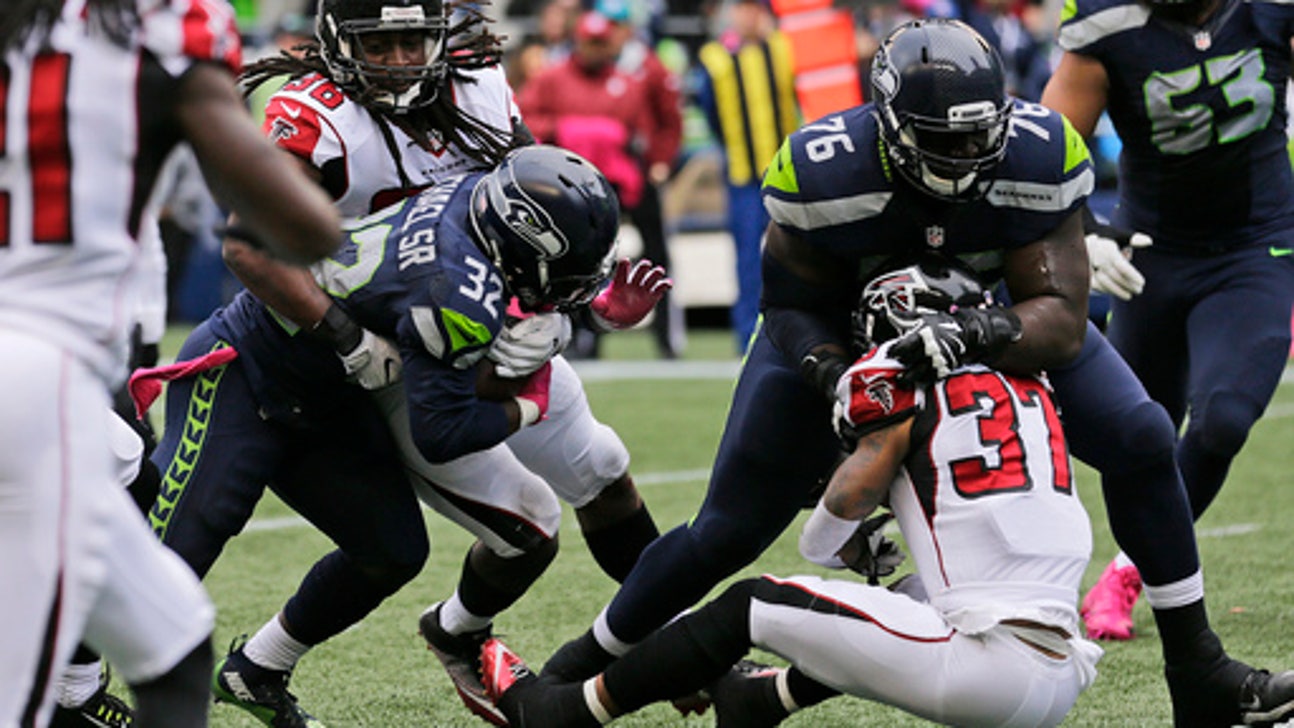 National Football League
Seattle run game lagging behind Seahawks' standard
Published
Oct. 20, 2016 6:37 p.m. ET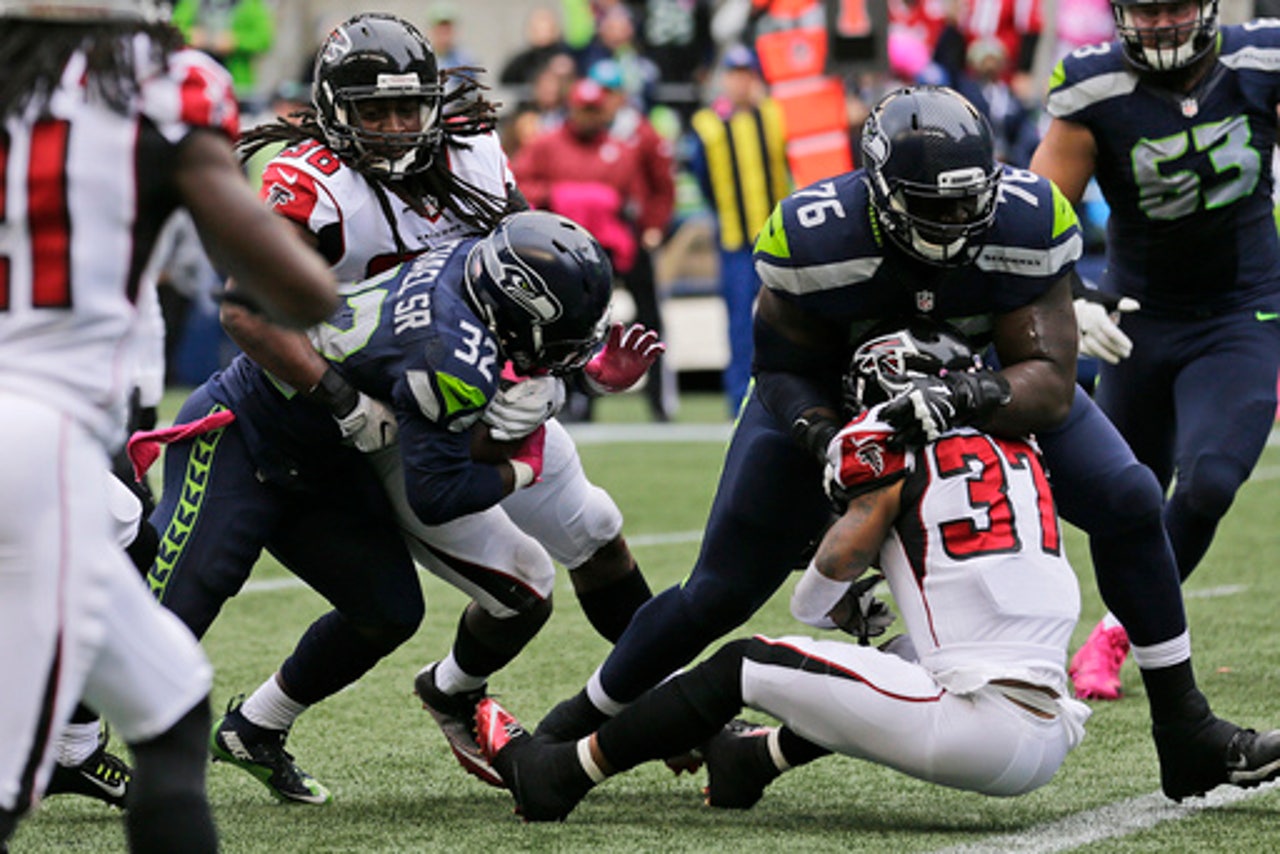 RENTON, Wash. (AP) The standard in Seattle has been that the Seahawks are going to be among the better teams in the NFL at running the football.
Except this year. And it's not as simple as Marshawn Lynch no longer being around.
Going into Sunday's game against division rival Arizona, the Seahawks are near the bottom of the league in a number of rushing categories. Seattle is 25th in the league averaging just 88.8 yards per game and 30th in yards per attempt at just 3.2.
They are very un-Seahawks-like numbers.
''We're OK. We just need more emphasis added, we just need more turns,'' coach Pete Carroll said. ''We need to run it more. We just need more numbers.''
There are a number of reasons that Seattle's run game is off this season, from a revamped offensive line to presumptive starting running back Thomas Rawls being limited in the season opener then suffering a hairline fibula fracture in Week 2. He won't be back for a few more weeks. Christine Michael is Seattle's leading rusher with 354 yards, but 106 of those yards came against San Francisco in Week 3.
The biggest culprit in derailing the run game could be Russell Wilson. Or, more specifically, a combination of the ankle and knee injuries that have slowed Wilson early in the season.
Through five games, Wilson has just 35 yards rushing and no run longer than 9 yards.
Compare that with the first five games of previous years and it's clear what's lacking. Through five games last year, Wilson had 198 yards rushing. In 2014, it was 221 yards on the ground. And in 2013, Wilson had 233 yards rushing.
The running threat usually posed by Wilson simply has not been there this season and the trickle-down is affecting the rest of Seattle's run game.
''It's a different run game that we're using right now,'' offensive coordinator Darrell Bevell said. ''It's still a part of us, it's still something that we've always had, just the zone read part of it is not been used as much as we've gone to other styles of runs.''
Yet the Seahawks are struggling to find consistency with that different style. Seattle has 140 rushes in five games and only 11 have gone for 10 yards or more; the Seahawks have 34 rushes for no gain or negative yardage. The revamped offensive line has shown flashes of being the bullying unit offensive line coach Tom Cable wants, but also moments where simple blocks aren't being made.
''Hitting combinations. Putting your helmet where it needs to be based on the run call, consistently. Because we're doing it a bunch,'' Cable said. ''We're doing some nice things in terms of being on the same page, staying on schedule, meaning the down and the distance. But you certainly would like to have more consistency when you run the football.''
That's not to say everything has gone wrong up front for Seattle. The Seahawks have been surprisingly good at protecting Wilson, allowing just 10 sacks in the first five games. Compare that with a year ago, when Seattle allowed 22 sacks in the first five weeks.
The Seahawks are also getting enough production from that passing game, which is helping to make up for the lack of a ground attack.
But that's not the way this team wants to achieve its offensive success.
''You'd like to get them both. That's really what we're chasing here, is to find that balance,'' Cable said. ''I think that makes us really dangerous and more explosive. Explosive play has been OK, but I think that's the one element that would then tie the whole thing together. I think we would be pretty tough then.''
---
AP NFL website: www.pro32.ap.org and www.twitter.com/AP-NFL
---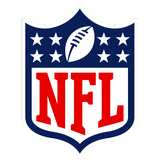 Get more from National Football League
Follow your favorites to get information about games, news and more
---