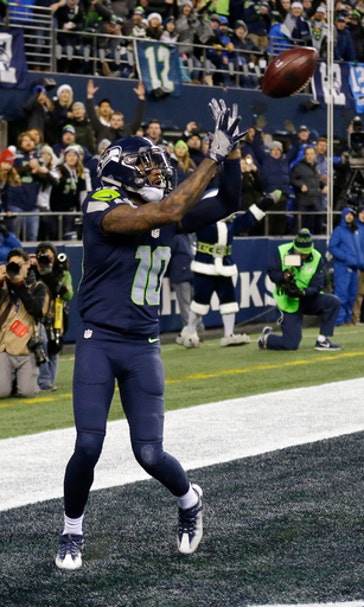 Seattle keeps adding questions approaching NFC playoffs
December 26, 2016

RENTON, Wash. (AP) The end of December is when the Seattle Seahawks are supposed to be on a surge, not limping toward the conclusion of the regular season with questions clouding whether the Seahawks are true contenders when the NFC playoffs arrive.
But that is how Seattle (9-5-1) sits after squandering control of the No. 2 seed in the NFC and continuing a streak of a win, followed by a loss that has lingered for the past six games.
''I don't think it's alarming. I just think it's what we're working with,'' Seattle coach Pete Carroll said on Monday.
''Obviously it's going to be really difficult to expect us to play a great game until we do. You want to see that. I know that's what you're waiting for.
''But we're counting on our guys being able to play off one another, playing off the defense and how their playing, and special teams and put together good games. We got one big game coming up and we'll see where we are after this week.''
Seattle's 34-31 loss to Arizona on Saturday could have lingering effects that end up derailing what at times has appeared to be a team capable of being a Super Bowl contender and at other moments one not worthy of being in the postseason.
Seattle's only hope of landing the No. 2 seed requires help from others, most notably the Atlanta Falcons losing at home on the final day to New Orleans.
Seattle must also win at San Francisco on Sunday and while it's possible the Falcons falter, they are also 6+-point favorites over the Saints. An Atlanta win would leave the Seahawks with no rest and a home playoff game the first weekend of January.
And the Seahawks will have no one to blame but themselves for kicking away their chance for a week off and some needed rest for a team that had their bye the first weekend of October.
''It would have helped for sure, but you couldn't win it all tonight anyways,'' Seattle quarterback Russell Wilson said after the loss.
''We like a little toughness. We don't like having to make it tough, but we can handle any situation.''
Seattle's path to the No. 2 seed was simple: Beat Arizona, beat San Francisco and get a break during the wild-card weekend.
Instead, the loss to Arizona continued to expose a number of Seattle's limitations and resulted in one major injury with the loss of wide receiver and kick returner Tyler Lockett for the season to a compound fracture of the tibia and fibula in his lower right leg.
Carroll said Lockett underwent surgery late on Saturday night, a procedure that didn't wrap up until about 4 a.m. Sunday morning.
Carroll said he spoke with Lockett and there is optimism that the wide receiver will be ready for the start of training camp next summer.
But the severity of his injury was the capper to an otherwise miserable day which seemed to mirror much of Seattle's inconsistent season.
While Seattle's defense played well - minus one big play - in the first half, the Seahawks offense was unable to protect Wilson and get started.
The Seahawks had just 94 yards in the first half and Wilson was sacked five times. When Seattle's offense made changes and found a second-half rhythm that led to 28 points and 297 yards, the Seahawks' defense was unable to shut down big plays that allowed Arizona to gain 192 yards and score 20 points in the fourth quarter.
''This one coming up is hugely important for us to find some rhythm that goes from start to finish and play complementary football like we have a good part of the year,'' Carroll said.
NOTES: Carroll said RB Thomas Rawls had an MRI on a bruised shoulder on Monday afternoon but results had not come back yet. Rawls missed the second half of Saturday's game, but Carroll said he believes Rawls will be able to play Sunday against San Francisco. ''I think he will end up going,'' Carroll said. ... DT Ahtyba Rubin suffered a sprained wrist against Arizona, but should be able to play.
---
For more NFL coverage: http://www.pro32.ap.org and http://www.twitter.com/AP-NFL
---
---