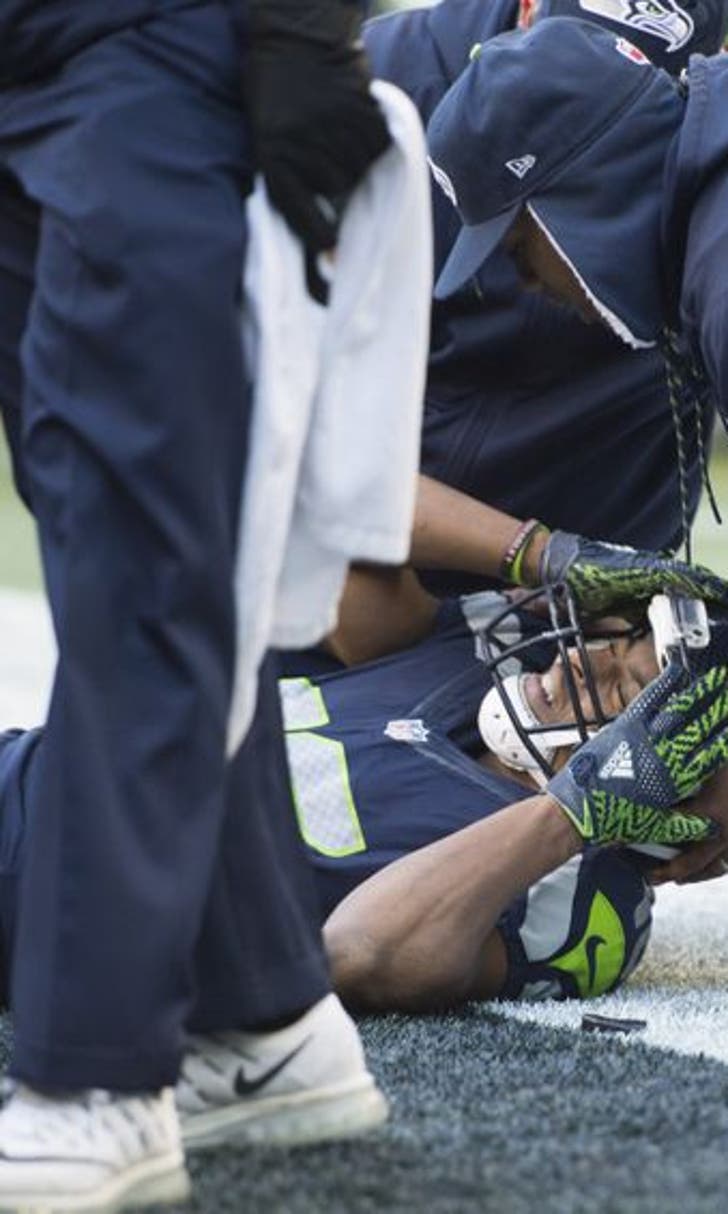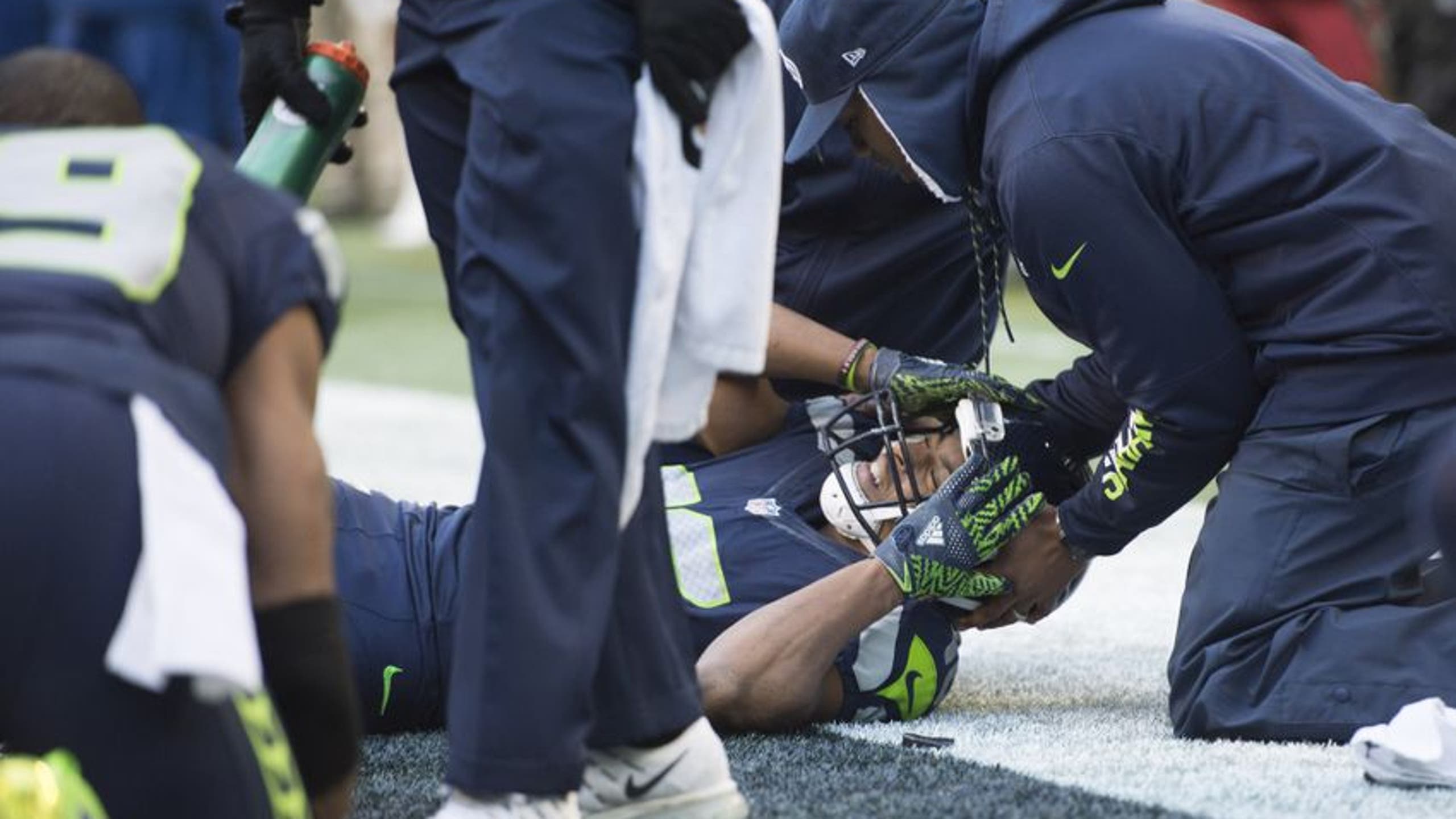 Seahawks wide receiver Tyler Lockett suffered broken fibula and tibia
BY Fansided and Brad Berreman/Fansided • December 26, 2016
Seattle Seahawks wide receiver Tyler Lockett obviously had a severe leg injury, and now we have an official diagnosis.
Seattle Seahawks wide receiver Tyler Lockett made a phenomenal catch near the goal line against the Arizona Cardinals on Saturday, but it came at a big price. He suffered a very bad injury to his right leg, and had to be carted off the field after being fitted for an air cast. Seahawks' head coach Pete Carroll confirmed virtually immediately after the game that Lockett would have surgery and was done for the season, and on Monday a more specific diagnosis came.
Carroll further suggested Lockett should be "up and moving and working and all that" in 4-6 weeks. That effectively rules him out for any part of a potential playoff run for Seattle, barring a very outside shot at playing in the Super Bowl if the Seahawks get there, but Lockett would seem to be well in line for a normal offseason of work as he goes forward with his rehab. Based solely on how bad his injury looked in the moment, a clear-cut broken leg seems like a best-case scenario.
Lockett did not have the breakout 2016 season some expected he would, with 41 receptions for 597 yards and one touchdown in 15 games, but he did finish with over 800 combined return yards along with 114 rushing yards on six carries.
Assuming a setback-free return to full strength in time for his third NFL season, Lockett will be back as a downfield target for Russell Wilson and a multi-faceted weapon for the Seahawks next season. Maybe the breakout that is common for third-year wide receivers will come right on schedule in 2017.
More from FanSided
This article originally appeared on
---
---