National Football League
National Football League
Same ol' Dez: Enthusiastic Bryant back on field with Cowboys
Published
Jul. 30, 2015 6:10 p.m. ET

OXNARD, Calif. (AP) Dez Bryant wanted to toss a football with fellow receiver Cole Beasley almost as soon as he took the field for the first time at the training camp he threatened to skip without a long-term contract.
The Cowboys had their enthusiastic All-Pro for the opening workout Thursday because the sides agreed on a five-year, $70 million contract hours before a July 15 deadline that would have forced Bryant to play on a one-year deal - if at all.
So instead of worrying about whether his ''vocal leader'' would report to camp, Beasley just had to make sure he didn't throw out his arm.
''He's like an old kid, man,'' Beasley said with a smile. ''He comes out here and the first thing he wants to do is throw the ball around. It's like he's already loose when he gets out here. He can just throw the ball 50 yards without even warming up. My arm's out here hurting, trying to throw it back to him.''
A relaxed Bryant spent 25 minutes with reporters after the first full workout Thursday, standing and waving to the long line of cameras as he finished, saying he was happy to be back.
''I'm glad that it got done,'' said Bryant, last season's NFL leader with 16 touchdown catches. ''I'm excited I'm back with my teammates, and I think the beautiful thing about it all is it doesn't feel brand new. That's great. I'm glad that it's the same.''
A day earlier, coach Jason Garrett had the pleasant surprise of bumping into Bryant at the hotel complex where the Cowboys train. It was the first time he had seen Bryant since the 26-year-old wrapped up the financial security he felt he had to wait too long to get.
After the enthusiastic greeting with Garrett, Bryant shared some smiles with owner Jerry Jones and his wife, Gene. And then the capper Thursday - back on the field with his teammates, although he had a hard time staying away from offseason activities during the contract stalemate.
''It's interesting, when you have a guy like that with such a presence in some ways you feel his absence more,'' Garrett said. ''Dez is one of those guys who you miss him because of the kind of player he is, but also because of his personality and the energy that he brings.''
Quarterback Tony Romo already faced the prospect of moving on without NFL rushing leader DeMarco Murray, who signed with Philadelphia in free agency. Trying to follow the most efficient season of his career without Bryant as well would have been daunting.
''I told him, `It's about time,''' Romo said of his first conversation with Bryant after the receiver signed. ''But it was out of his control a little bit. I think I was just happy to see him.''
The lengthy negotiations - going back to last November - fueled speculation that the Cowboys were still worried about off-the-field issues that plagued Bryant in his first two years in the NFL. And those issues came after his draft stock fell because of similar concerns.
The Cowboys have said there is no language in the contract specific to Bryant's behavior, and that any clauses related to off-field issues are similar to the standard fare in other NFL deals.
''I actually think if that was I'll say my second year in the league, I think it would have been crazy, it would have been horrible,'' Bryant said. ''I would have been tweeting some crazy stuff. I feel like I handled it the right way.''
And Romo says there's a reason for the more-measured version of Bryant, who used Twitter for most of his warnings about staying away without a long-term contract.
''You've seen Dez as an older, more mature Dez,'' Romo said. ''He's come a long way since he first stepped on the field here, and I think it's exciting to see his growth as a player, as a person. He's like a little brother to me.''
Bryant is the franchise leader in TDs receiving for the first five seasons with 56, topping a list that includes Hall of Famers Bob Hayes and Michael Irvin. And his presence erases a major distraction for a team trying to defend a NFC East title and make a Super Bowl run.
''I wasn't really too worried,'' said Beasley, who also signed a long-term deal this offseason. ''I knew Dez wanted to be here. I knew they wanted him here. I kind of figured they'd get something done.''
---
Online:
AP NFL website: www.pro32.ap.org and www.twitter.com/AP-NFL
---
Follow Schuyler Dixon on Twitter at https://twitter.com/apschuyler
---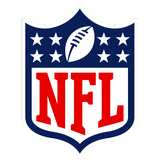 Get more from National Football League
Follow your favorites to get information about games, news and more
---