National Football League
National Football League
Saints, Packers pass first, but don't overlook RBs
Published
Sep. 6, 2011 11:12 p.m. ET

Drew Brees and the passing game might be the first things that come to mind when people think about the New Orleans Saints. After some significant offseason additions, the guys lining up behind Brees are worthy of attention, too.
Going into Thursday night's season opener at Lambeau Field, the Green Bay Packers' defense is preparing to face a Saints team with a renewed commitment to the running game and the players to make it happen. Reggie Bush is gone, but Pierre Thomas returns after being slowed by an ankle injury last season. He's joined by free agent addition Darren Sproles and first-round pick Mark Ingram.
''When they won the Super Bowl, I think that's what made them so good,'' Packers linebacker Desmond Bishop said. ''Because they mixed it up. I think last year, there were different backs in and out. So I'm sure they'll get back to their running game, and that just makes their passing game that much more potent. We've got our hands full.''
Certainly, Thursday night will be a showcase for two of the NFL's best passing offenses. But given the fact that both teams will be expected to pile up yards and score points through the air, the game could be decided by which team has the more reliable running game - keeping the opposing offense off the field early, then killing the clock and holding onto the lead late in the game.
And while the running game was an offseason priority for the Saints, the state of the Packers' ground game remains unclear.
Ryan Grant is back from a season-ending ankle injury, and James Starks is hoping to build on last year's success when he was a rookie. But it's not yet clear how the Packers will split carries between Grant and Starks - or how they might work in rookie Alex Green or fullback John Kuhn in third-down duty.
Packers running backs coach Jerry Fontenot said Grant and Starks will share the load.
''We'll have to see,'' Fontenot said. ''It's still kind of a work in progress, but both of those guys have similar abilities in terms of what they can do with the football once they get their hands on it. They're both physical runners, they both do very good things in the two-back offense. That being said, we've kind of converted to a little bit more of a one-back offense just because we have one fullback on our roster. Those guys, I think they, I'm going to try to get them as equal a number of carries as possible. Running back by committee? I don't know exactly what that means. But they're both going to get shots.''
Although exhibition statistics carry little importance, no team had fewer rushing attempts (82) or yards rushing per game (72) in the preseason than the Packers. Green Bay averaged only 3.5 yards per carry in four preseason games, tying the team for fifth-lowest in the league.
Packers offensive coordinator Joe Philbin wasn't particularly concerned about the stats, but conceded that the running game wasn't productive or consistent enough.
''We saw some flashes of good things,'' Philbin said. ''We'll hopefully find out a lot more on Thursday, we'll get a better gauge as to exactly where we're at. But I think we have the potential to run the ball well. I thought in camp we ran the ball well, in competitive things against our own defense. I think it was a little more sporadic, I guess, would be the best word during games. But we'll see as the real ones start.''
The Saints ran the ball fairly well in the preseason, averaging 4.1 yards per carry, and expect to carry that into the regular season. Thomas is calling his partnership with Sproles and Ingram a ''three-headed monster.''
''When you've got a good group of guys at one position, especially at running backs, you want to utilize us as much as you can,'' Thomas said. ''We all have different talents and different aspects we can bring to the game. ... You want to use that in your offense. It creates a dangerous offense.''
Saints coach Sean Payton hopes a renewed commitment to the run will take some pressure off Brees.
''I think if you are one-dimensional and you're not as efficient at running the football, there's more stress on the quarterback position,'' Payton said. ''There are a few things that can alleviate stress at that position: real good defense takes pressure off quarterback play, a running game can take pressure off the quarterback. I think to some degree if you look at 2009 and 2006, we ran the ball better and there was less on his shoulders.''
Packers defensive lineman Ryan Pickett says he expects the Saints to use Sproles in space, much as they did with Bush. And Pickett already sees Ingram, the 2009 Heisman Trophy winner at Alabama, emerging as a tough runner who can break tackles.
''"First thing's first, you have to stop the running game,'' Pickett said. ''Because if you let them run the ball and they start throwing, you can't stop them. You've got to take one thing away from them, so you've got to stop the run.''
---
AP Sports Writer Brett Martel contributed from Metairie, La.
Connect with AP Sports Writer Chris Jenkins: www.twitter.com/ByChrisJenkins
---
---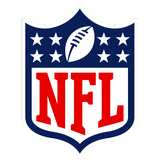 Get more from National Football League
Follow your favorites to get information about games, news and more
---