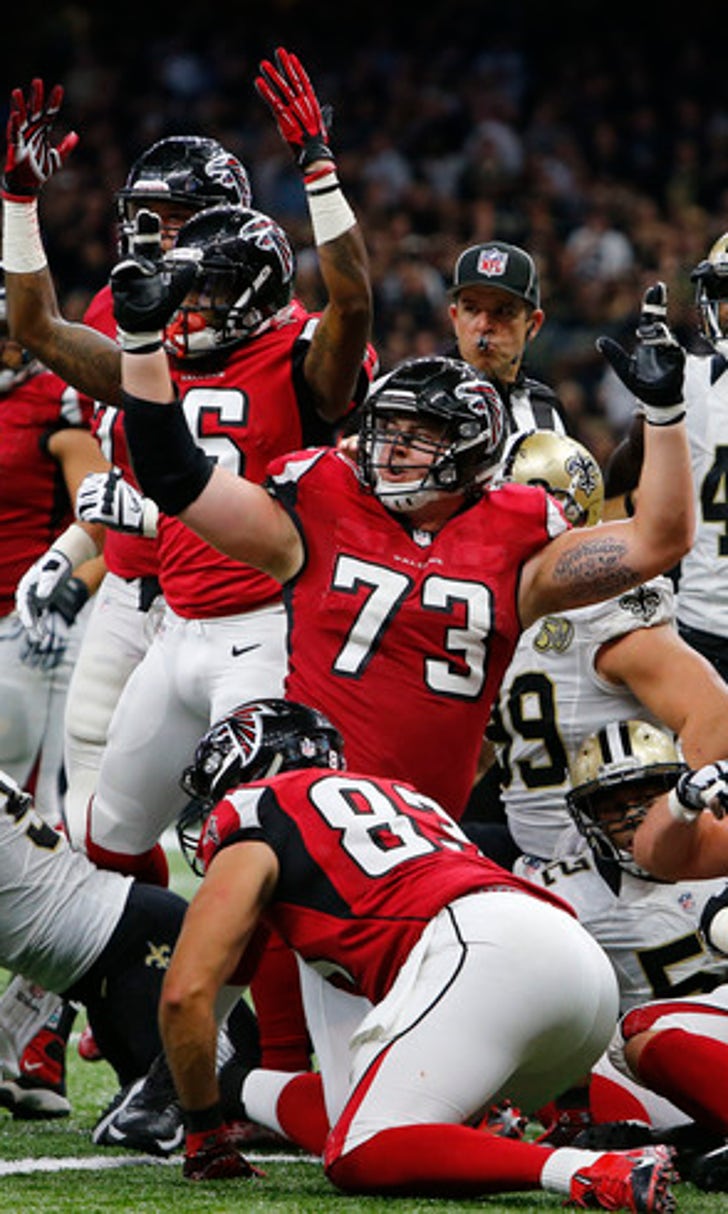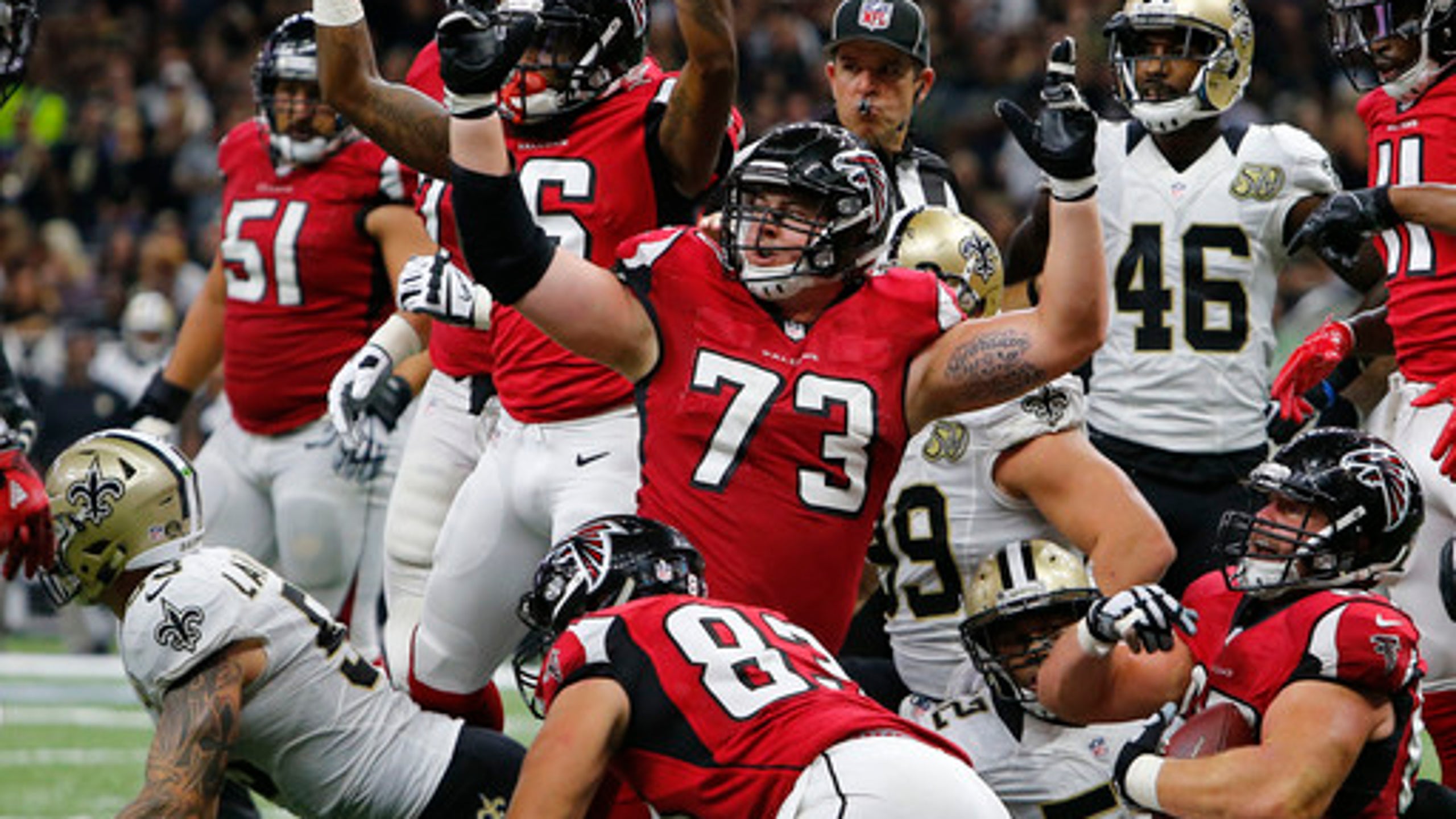 Saints moving to shore up defense before season slips away
BY foxsports • September 29, 2016
METAIRIE, La. (AP) When Saints defensive players gathered for meetings this week, there has been plenty of criticism to go around, defensive tackle Tyeler Davison said.
That's what happens when you give up more than 200 yards rushing and 45 points in a critical home game against a divisional rival - and fall to 0-3.
''It's emotional, but when you're in there, we're coaching ourselves, coach is coaching us, you've got to check your ego at the door,'' Davison said.
Davison was among several banged-up defensive regulars who missed Monday night's game, but hopes to return this Sunday in San Diego to a unit that appears to need all the help it can get.
''It's mounting pressure because we haven't won a game yet and we need to win one,'' Davison said. ''We still believe in ourselves. ... It's not necessarily a panic, but we know that we've got to show up this game.''
New Orleans is giving up 448.3 yards and 32 points per game, which ranks second to last in the NFL in both categories.
After reviewing video of his defense's latest effort, Saints coach Sean Payton didn't mince words - particularly when it came to New Orleans' defensive front against the run.
''We're late. We're behind blocks. Consequently we're on the ground more. We're reaching more. Alignments were poor,'' Payton said. ''In general, we didn't play well at all at linebacker and I would say in the front it was very average at best. It's one of those tapes that you want to make sure there are not a ton of copies of, because it isn't real pretty.''
The secondary had only one regular starter on the field: veteran safety Jairus Byrd, but he struggled. He got caught leaning the wrong way on a couple of running plays that turned into significant gains. He arrived in New Orleans as a high-profile free-agent acquisition three seasons ago, having made a slew of interceptions and several Pro Bowl appearances for Buffalo. He has one interception with the Saints - and that was last season.
With the pressure rising, lineup changes could be in order. Byrd's backup has been Vonn Bell, a second-round draft pick last spring.
Starting strong safety Kenny Vaccaro, who also expects to play Sunday after sitting out Monday night's loss with ankle soreness, said it's apparent coaches want to ''make sure the best 11 guys are out there.''
''If you have to sit guys, if you have to rotate guys, whatever that takes, it's all about getting the win,'' Vaccaro said. ''It doesn't matter how much you make. It doesn't matter how many years you've been in the league.''
Byrd said he has been disappointed by his dip in ''big plays'' since his days with the Bills and knows he needs to find a way to make more for a unit that he described as ''unraveling'' in its latest performance.
''You can point to one thing here and there. They all equal losses,'' Byrd said. ''It's bigger than just me.''
The Saints' defense has been beset by injuries. First-round draft choice Sheldon Rankins was expected to be a starter at tackle, but won't likely make his debut until midseason because of his broken leg suffered during preseason. Davison's absence on Monday left New Orleans with only three healthy defensive tackles against Atlanta.
''That's not very much as far as a rotation goes,'' Davison said. ''People don't realize how much of a stamina sport football is, especially at (defensive) line.''
Dannell Ellerbe, arguably New Orleans' top play-making linebacker, has not played yet this season because of a quad injury. He has been limited in practice this week and said he's not sure he'll return this weekend. Now middle linebacker James Laurinaitis also is on the injury report with a quad injury, and his participation in Thursday's practice was limited. If he's not at full strength, Craig Robertson, who had been filling in for Ellerbe, could wind up starting at middle linebacker instead.
While injuries haven't helped, Vaccaro said, the Saints' defense has to address problems that have less to do with talent than effort.
''Everybody needs to take ownership for their mistakes and what they've done in these past couple games. We need to get better now. I don't care if you're old. I don't care if we don't have any depth,'' Vaccaro said. ''If you don't have (talent), you need to make up for it with hard work.
''Playing hard will erase a lot of mistakes,'' Vaccaro added. ''I've wiped out a lot of plays by running to the ball and it had nothing to do with talent (or) scheme.''
---
Online:
AP NFL website: www.pro32.ap.org and AP NFL Twitter feed: https://twitter.com/AP-NFL
---
---