National Football League
National Football League
Saints greeted by image of Payton
Published
Jul. 27, 2012 1:00 a.m. ET

The last thing Pierre Thomas expected to see was suspended head coach Sean Payton staring him down the moment he walked into the Saints' indoor field.
''My first word that came out of my mouth was, `Wow.' Then I said, `He's mad,''' Thomas said Friday evening, following the second practice of training camp. ''That's the Payton look. He's not always mad, but he gives that look and says, `Hey, I'm still watching you.'''
A massive mural of Payton's piercing pursed-lip, squinted-eye glare was quietly hung in the indoor field earlier in the day, and it greeted the entire team when rain forced practice indoors.
The mural also includes the phrase, ''Do your job,'' which has become the unofficial motto of the club ever since Payton delivered those parting words before starting his season-long suspension in connection with the NFL's bounty investigation.
Assistant head coach Joe Vitt said about every assistant and player who has been with the club the previous six seasons has gotten that look.
''I can't duplicate it,'' said Vitt, who is handling head coaching duties in Payton's absence. ''I tried to do it one time. The lips are pursed. The eyes are squinted. And he's looking right through the back of your head.''
While the Saints are abiding by NFL Commissioner Roger Goodell's punishment of Payton, none of them seem to think it was fair. Barred from communicating with Payton until after the next Super Bowl is played in New Orleans, Saints players and officials have sought to demonstrate their unremitting loyalty to their banished coach.
Vitt has said that it would be too simplistic to say that if the Saints are still able to win this season, that it would somehow diminish Payton's importance. He said Payton played a central role in building a franchise that expects to earn a fourth straight trip to the playoffs after winning 41 games, including a Super Bowl, in the previous three seasons.
''We're doing everything that Sean would do, and we're trying to do it without him right now,'' Vitt said. ''We're trying to make him proud of us. That (mural) is just a reminder.''
Goodell suspended Payton after concluding that the Saints had a bounty system in place that paid cash bonuses for hits that injured opponents. Goodell said Payton was punished for failing to put a stop to it after the NFL first told him they were looking into a complaint about a possible bounty on Brett Favre in the 2009-10 playoffs.
However, Vitt, suspended linebacker Jonathan Vilma and six other current or former Saints testified in federal court on Thursday that Saints players never paid or got paid for intentionally injuring opponents, and in fact were fined for unnecessary roughness penalties. They said they only had only a pay-for-performance system for big plays, including big legal hits, that are common across the league.
The program was overseen by former defensive coordinator Gregg Williams, who left after last season to take a similar post with St. Louis, but then was suspended indefinitely.
Vitt, too, was suspended, but only for the first six games of the season. He has said he agrees with Goodell's player safety initiatives and has nothing against the commissioner personally, but disagrees pointedly with the findings of the bounty probe, particularly as they pertain to Vilma, who is now fighting his season-long suspension in federal court.
The hanging of the Payton mural came one day after the latest hearing in the Vilma case.
''You see that, and that picture shows when you step into the facility, it's time to go to work,'' Thomas said. ''It's time to do your job. There's no playing around. That's why I say that face is scary. You look at that, and if you know Payton, you know if you mess up he's going to give you that look there.''
Punter Thomas Morstead said the banner could serve as a unifying purpose for Saints players, even if only for this season.
''That's going to unite this team, that picture, because I heard everyone on the sideline talking about it,'' Morstead said. ''They were having bonding moments over all the times they had gotten their butt ripped by Coach Payton. I guarantee you this, though, the first day he steps back in the facility, he's going to tear that down. No doubt about it.''
Notes: Mark Ingram was held out of practice, but Vitt said that was part of a plan to ease the running back into training camp following arthroscopic surgery on his right knee in early May. ... TE Dave Thomas missed practice with a sore back. ... Morstead, who agreed to a six-year, $21.9 million extension Thursday night, joked that he was nervous during Friday's practice because he still hadn't signed the deal. He added it is hard to celebrate a new contract in the midst of training camp, when the team stays in a hotel and has bed check. ''I just laid up in bed for four hours last night staring at the ceiling,'' Morstead said. ''I was in the cold tub at 7 in the morning ... so life hasn't changed too much yet.'' ... The Saints plan to practice with full pads for the first time Saturday evening, which also would be the first practice opened to the public - if rain doesn't force it indoors for a third straight day.
---
---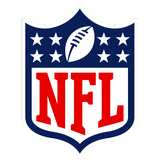 Get more from National Football League
Follow your favorites to get information about games, news and more
---