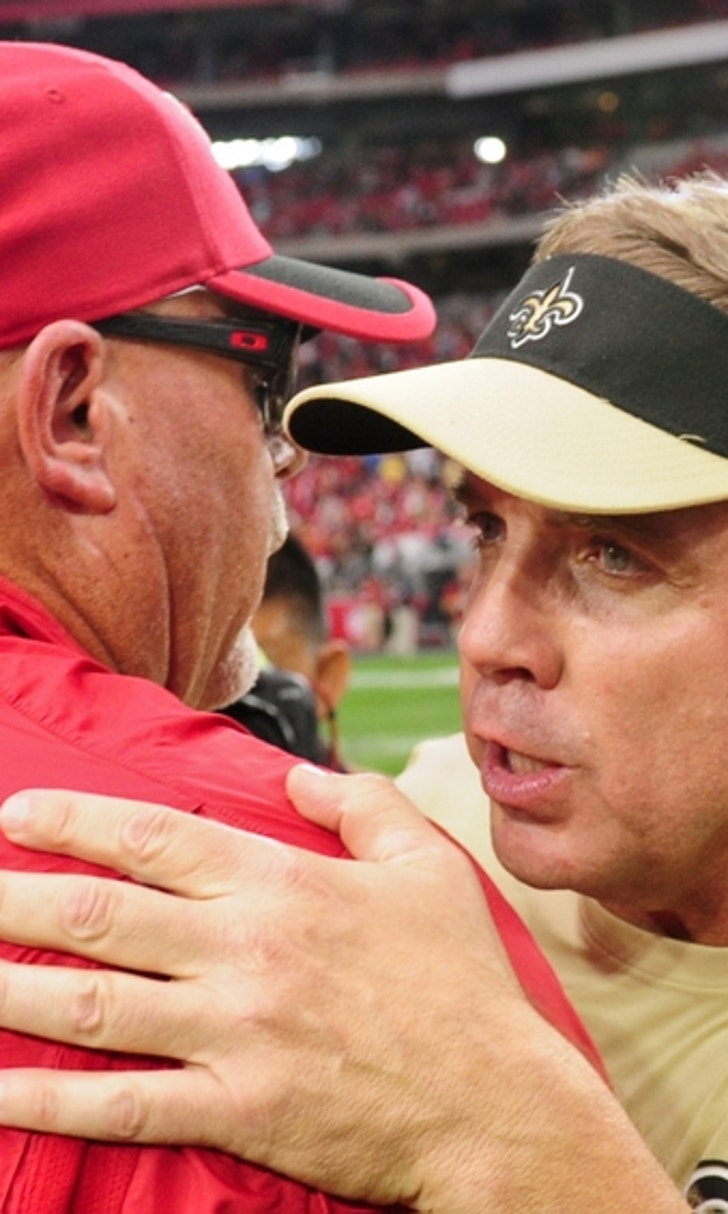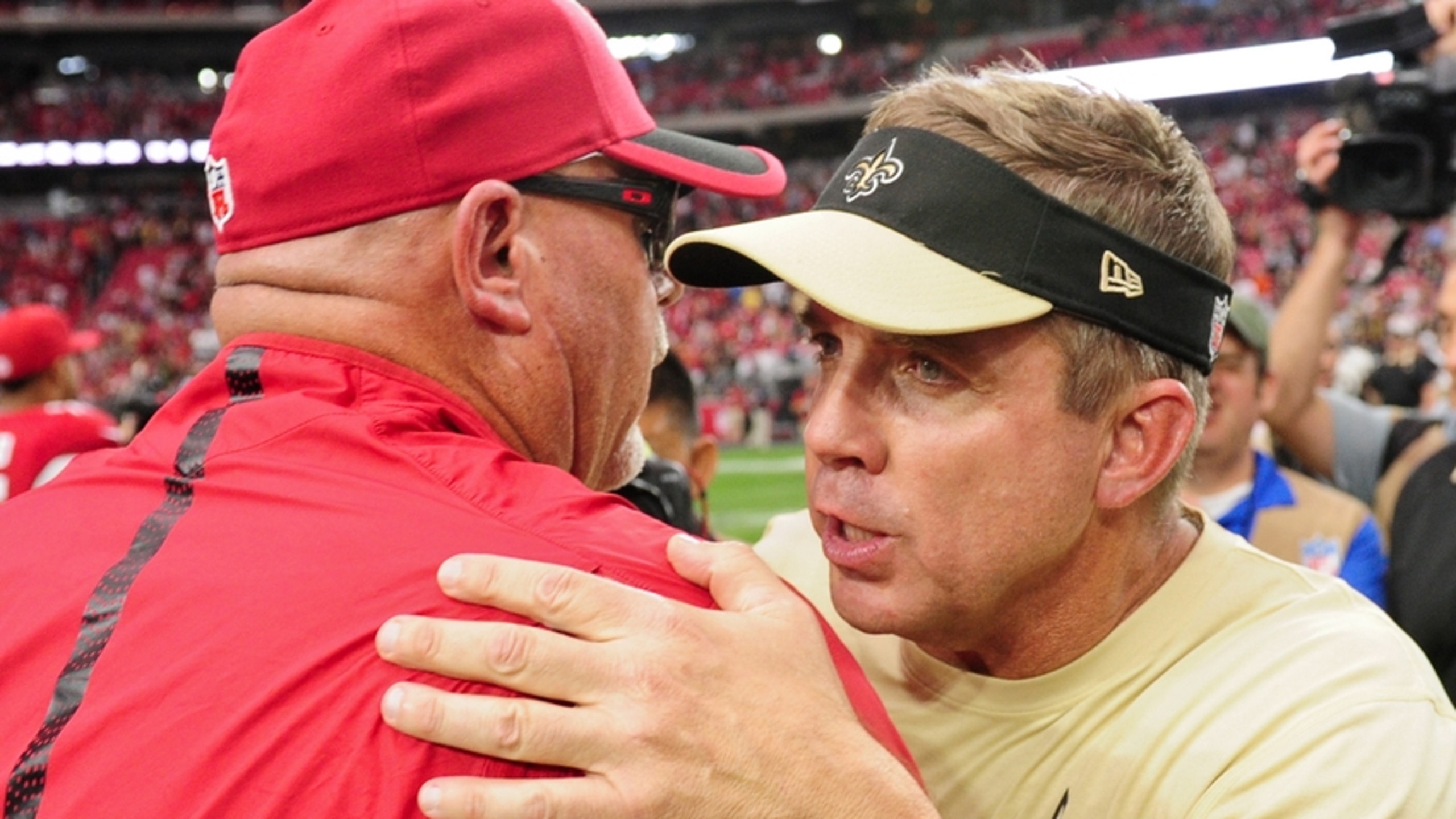 Saints fantasy football: Week 15, Cardinals
BY Fansided and Ty Anania/FanSided via Who Dat Dish • December 15, 2016
Fantasy playoffs are in full swing. As always, Who Dat Dish breaks down the fantasy outlook for the Saints, who this week matchup with the Tampa Bay Buccaneers.
The Saints have absolutely struggled two weeks in a row, and just about every offensive player has put up horrible numbers.  So what do you do this week? We're here to help. Here's our breakdown of the fantasy outlook for all Saints players in Week 15.
Drew Brees
Dec 11, 2016; Tampa, FL, USA; New Orleans Saints quarterback Drew Brees (9) leaps for first down against the Tampa Bay Buccaneers during the first half at Raymond James Stadium. Mandatory Credit: Kim Klement-USA TODAY Sports
Drew Brees fantasy outlook: Start him.
I never thought I'd be this close to recommending you sit Drew Brees. But really, this could have gone either way. 
Two straight weeks without a touchdown. Two! I can hardly believe it myself.
More from Who Dat Dish
Let's be totally honest: as much as the offensive line is responsible for these dud performances, Brees has a hand in the cookie jar as well. He's missed a few throws. And last week he was not helped by his receivers, who dropped two sure touchdowns.
But it all does start with the offensive line. Brees hasn't been able to find a steady groove. He wasn't pressured on any of his big interceptions. But the pressure earlier in the game was often responsible for getting him impatient.
The Cardinals are a dangerous defense. But they're nothing like last year, and they're absolutely nothing like this Buccaneers defense. That said, they're also a step up from the Lions. So is this a favorable matchup? No.
But bottom line, this is Drew Brees. He's one of the most dangerous passers in the league. I said it last week, but  nobody on the waiver wires is going to be more dangerous than Brees. Stick with him.
Mark Ingram
Dec 11, 2016; Tampa, FL, USA; New Orleans Saints running back Mark Ingram (22) runs the ball in the first half against the Tampa Bay Buccaneers at Raymond James Stadium. Mandatory Credit: Jonathan Dyer-USA TODAY Sports
Mark Ingram fantasy outlook: Sit him.
Ingram was, like Brees, a tough call. He's the lead back on an explosive offense, but these last two weeks are just too concerning.
Ingram put up his worst performance of the year last week. Admittedlythe Buccaneers play some serious defense. But Ingram averaged only 2 yards per carry, down from his season average above 5 ypc. 
And most importantly, he only managed seven carries for the second week in a row. Sean Payton seems absolutely content to let the passing game carry this offense when facing a dominant run defense. And the Cardinals are much more solid against the run than they are against the pass. 
Add to that the fact that the Saints sent Terron Armstead to IR, and you'll see why I'm sitting Ingram. Peat is an adequate LT, but Kelemete isn't as good as Peat at LG. Ultimately both positions take a hit for Armstead's absence.
Possible flex option, if you need it. We've seen this offense can put up points against serious defenses, so the ceiling is somewhat high. And Ingram is still the leader of a somewhat crowded backfield. But there's just too much uncertainty.
Tim Hightower
Dec 4, 2016; New Orleans, LA, USA; New Orleans Saints quarterback Drew Brees (9) throws to running back Tim Hightower (34) as he is hit by Detroit Lions defensive end Kerry Hyder (61) during the second quarter of a game at the Mercedes-Benz Superdome. Mandatory Credit: Derick E. Hingle-USA TODAY Sports
Tim Hightower fantasy outlook: Sit him.
With the Saints offense playing this badly, Tim Hightower has next to no value. If you need a roster spot, look no further.
Yes, Ingram has been nursing a toe injury, and if he goes aggravates it at all the Saints will surely shut him down. But with next weeks game against the Buccaneers again, you can be sure the Siants' backs won't get a huge amount of touches.
If your league is going all the way to Week 17, you'll be able to pick Hightower up after that week for his matchup with the Falcons. But Atlanta is also playing improved defense, and the only way Hightower gets value if Ingram goes down.
Brandin Cooks
Nov 17, 2016; Charlotte, NC, USA; Carolina Panthers strong safety Kurt Coleman (20) returns an interception as New Orleans Saints wide receiver Brandin Cooks (10) defends in the second quarter at Bank of America Stadium. Mandatory Credit: Bob Donnan-USA TODAY Sports
Brandin Cooks fantasy outlook: Sit him.
It's entirely possible the Cardinals elect to put Patrick Peterson on Michael Thomas. But if they stick to the script, he'll cover Cooks. And that means a slow day for the speedster.
Cooks never performs well against elite CBs. Never. And he's struggled against Peterson specifically in the past. That's not to say that he can't have a decent day. Like I say every week, all he needs is one to put up serious points. 
But with the Saints offense struggling so heavily, it's hard to see any reason for optimism with Cooks matchup here. 
Like Ingram, Cooks can be considered a flex option. Low floor, high ceiling. But he's more likely than not to land on the floor. If you have anyone with any semblance of consistency, I'd go with them. If not, I guess you could do worse than Cooks.
Willie Snead
Dec 11, 2016; Tampa, FL, USA; New Orleans Saints wide receiver Willie Snead (83) runs with the ball as Tampa Bay Buccaneers defensive back Bradley McDougald (30) attempts to tackle him in the first half against at Raymond James Stadium. Mandatory Credit: Jonathan Dyer-USA TODAY Sports
Willie Snead fantasy outlook: Sit him.
These last two weeks have been a testament to one thing: when this offense is struggling, it looks Sneads's way.  
Unfortunately, that leaves him in the unfavorable position of only really getting involved when the team struggles to move the ball. He's still not a threat to put up huge yardage. He's essentially a tight end, production wise.
I said this exact paragraph last week, but it bears repeating: I think the core of why I don't like Snead in fantasy is his risk-reward ratio. Snead's floor is obviously very low. But his cieling isn't even that high. He's entirely touchdown dependent, and with so many weapons on the offense he just doesn't warrant a start based on touchdowns. He doesn't get enough. 
But if you're going to start him, this might be the week. The offense has struggled, and Brees will always look his way on third downs. Josh Hill is done for the year, so Snead will truly feature as a sort of TE-lite. But he's not going to put up huge yardage, and unless he finds the endzone his value is too low.
Michael Thomas
Dec 4, 2016; New Orleans, LA, USA; New Orleans Saints wide receiver Michael Thomas (13) against the Detroit Lions during the second half of a game at the Mercedes-Benz Superdome. The Lions defeated the Saints 28-13. Mandatory Credit: Derick E. Hingle-USA TODAY Sports
Michael Thomas fantasy outlook: Start him.
Here's to hoping that Michael Thomas helps the Saints offense gets back on track. 
But I don't think I'm being optimistic when I recommend the start. He's the only Saints receiver who gets enough attention and production to warrant a serious look.
Assuming Peterson matchups up on Cooks, which I think he will, given that Peterson's finesse-like style of play doesn't match up too well with Thomas's physicality, then Thomas should be the main target on Sunday.
He could easily put up big yardage, and is a huge end-zone threat. 
Solid WR2, in my books.
Coby Fleener
Dec 4, 2016; New Orleans, LA, USA; New Orleans Saints tight end Coby Fleener (82) catches a pass in front of Detroit Lions outside linebacker Antwione Williams (52) and strong safety Tavon Wilson (32) during the second half at Mercedes-Benz Superdome. Detroit defeated New Orleans 28-13. Mandatory Credit: Crystal LoGiudice-USA TODAY Sports
Coby Fleener fantasy outlook: Sit him.
The Cardinals are the best team in the league against tight ends. That should tell you all you need to know about this matchup.
I'll be honest, my gut somehow tells me that Fleener will have a big day. But that's really all I have to go on, and I can't in good conscience tell you to start him based on my gut.
Until he can catch the ball consistently, he's in the dog house.
With Brees struggling to put up numbers, there's no reason to believe Fleener should have any serious opportunities. Yes, he's the only reliable TE on the roster. But is he that reliable?  
Dec 11, 2016; Tampa, FL, USA; New Orleans Saints defensive linemen Kasim Edebali (91) attempts to tackle Tampa Bay Buccaneers quarterback Jameis Winston (3) in the fist half at Raymond James Stadium. Mandatory Credit: Jonathan Dyer-USA TODAY Sports
Saints Defense
Okay, it may be playoff time. But I'm still starting the Saints defense.
There's actually reason for optimism this week. The Saints defense looks significantly improved every week, and Carson Palmer has not been sharp this year. He reads the field badly, misses throws, turns the ball over. 
The only real threat here is David Johson. But that is one hell of a threat. And without Vaccaro and possibly Craig Robertson, it's going to be hard for the Saints to shut him down.
But the Cardinals are also without Michael Floyd now. If they can make that offense one-dimensional, it should be a good week.
So I'm sticking to my guns.
---
---