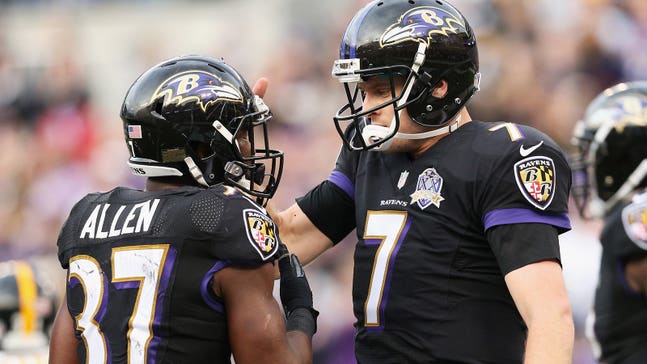 Ryan Mallett passes first Ravens test with flying colors
Published
Dec. 28, 2015 2:19 a.m. EST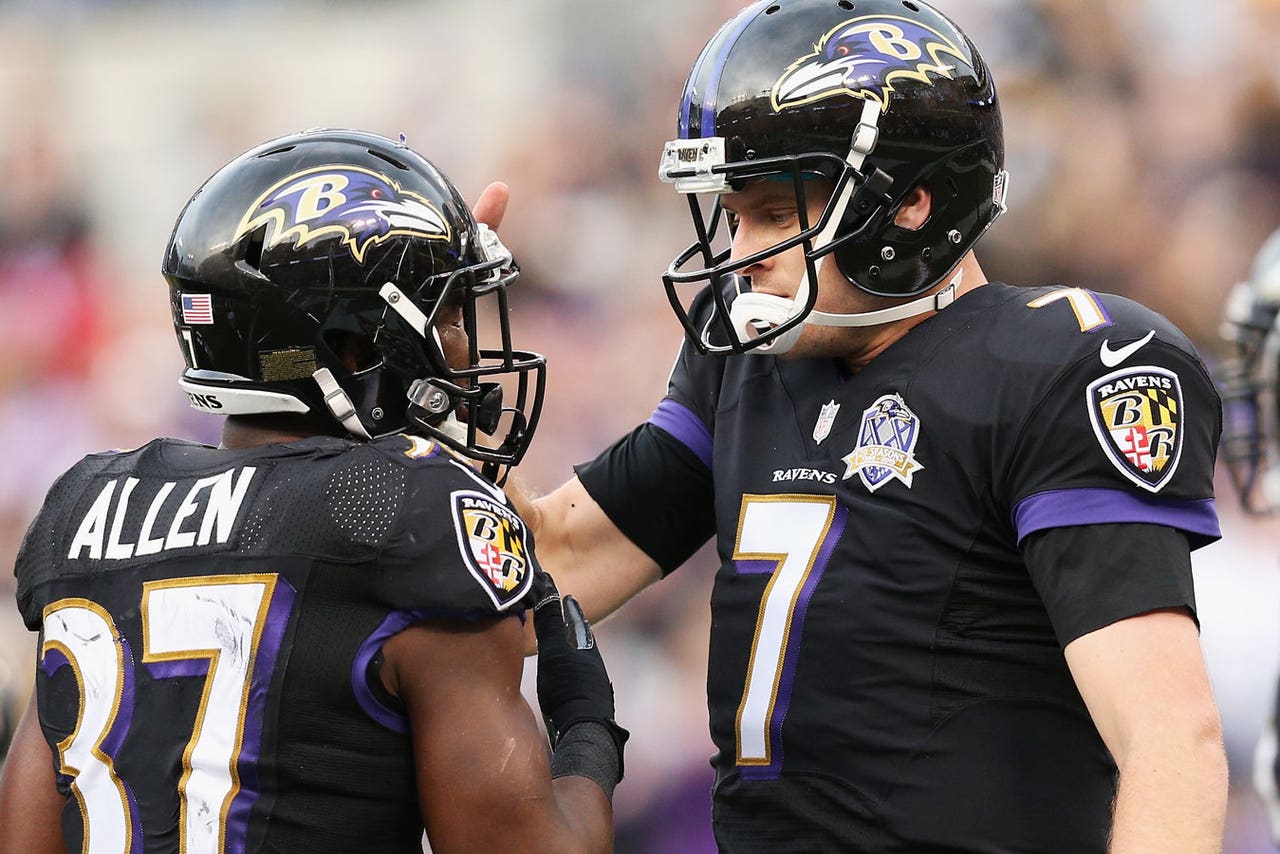 Two weeks ago, Ryan Mallett was out of a job and hoping to catch on with another team before the end of the season. Sunday he was the starting quarterback for a Baltimore Ravens team that earned its fifth win of the season over its fiercest rival. 
Mallett completed 26 of 41 passes for a career-best 274 yards and one touchdown in Sunday's 20-17 over Pittsburgh. Now for the first time in three weeks, Ravens head coach John Harbaugh is able to say who his quarterback is without waiting all week. 
"Ryan Mallett," Harbaugh said when asked after the game who would start next week's finale against Cincinnati, drawing laughter from reporters. "I thought, 'Can I get away with one more week not making [an announcement]?' Probably not."
Mallett, who was dismissed from the Houston Texans after repeated lateness and missing a team flight, has been the consummate professional since joining the Ravens. Harbaugh noted that Mallett has been spending many late nights at the team's facility cramming with the offensive staff to get the system down. 
"To operate the way he did, change plays at the line the way he did, I think it says a lot about him, but it says a lot about our coaches as well," Harbaugh said via Steelers.com. "Just a great effort. This kid was in there 24/7."
"Everybody welcomed me with open arms, so it was an easy transition, and that's credit to my teammates, said Mallett, who called his release from Houston a 'dose of humble pie.' "Jimmy [Clausen] and Matt [Schaub] being unselfish and helping me to understand, because it was a totally new system to me. So it was really cool to see that."
Mallett got off on the right foot Sunday by driving the offense 75 yards on its first possession, finishing things off with an 8-yard touchdown pass to fellow newcomer Chris Matthews, who was promoted from the practice squad two weeks ago. Field goals on two of their next three series staked the Ravens to a 13-3 halftime lead. 
While Mallett earned the praise of his teammates, his arm strength wowed the Steelers. 
"He has a rifle," said linebacker Lawrence Timmons. "I thought I had a pick on a play. He put it right in there. I have to give it to him. He came in here and got the job done. You've got to give that to him. I have nothing but respect for him."
Mallett earned himself one more audition with the Ravens. One more solid game could solidify his status as Joe Flacco's backup next season since he is the only quarterback besides Flacco with a contract for 2015.
---
---