National Football League
National Football League
Ryan, Gonzalez still looking for playoff wins
Published
Aug. 23, 2011 7:26 p.m. ET

In just three seasons, Matt Ryan has already earned that elusive tag: franchise quarterback.
You know, the kind of guy who'll be the centerpiece of your team for a decade or more. Just put some good players around him, stand back and watch the wins come rolling in.
So far, that plan has worked to perfection for the Atlanta Falcons.
In the regular season, at least.
Now, it's time for Matty Ice to show he can win a playoff game.
''I understand how the NFL works, and how the fans work too,'' Ryan said. ''You are judged by what you do in January. You have to embrace that. Hopefully, we'll fully have another opportunity to change that perception.''
The Falcons have gone 33-15 since Ryan arrived in 2008 as the No. 3 overall pick. He claimed the starting job right away and fast-forwarded a rebuilding job that was supposed to take several seasons after Michael Vick went to prison for dogfighting.
Ryan has already thrown for more than 10,000 yards, with 66 touchdown and just 34 interceptions. More important, he's guided a franchise that had never had back-to-back winning seasons to three in a row, including an NFC South title and two trips to the playoffs.
It's in the postseason where things have taken an ugly turn.
He's thrown only three touchdowns and been picked off four times. He's been sacked eight times, once for a safety. He's coughed up two fumbles, one of them returned for a touchdown. Not surprisingly, both trips to the playoffs ended right away with losses, including last season's hideous 48-21 blowout at home by the eventual Super Bowl championship Green Bay Packers.
''There's a lot of things you learn in those situations,'' Ryan said. ''For one, your mistakes are magnified. You're playing such good opponents and it's a one game-and-down type of atmosphere. Anytime you make a mistake, it really counts as two. We certainly made too many mistakes in last year's playoff game. If given that opportunity again, hopefully we can improve on that.''
The way general manager Thomas Dimitroff was wheeling and dealing during the locked-out offseason, it's clear he feels this team is right on the cusp of winning its first title. On draft day, he mortgaged a great deal of his future to acquire receiver Julio Jones, the sort of breakout threat that seemed to be missing a year ago even with an offense that included Pro Bowlers Ryan, receiver Roddy White, tight end Tony Gonzalez, running back Michael Turner, fullback Ovie Mughelli and tackle Tyson Clabo.
With Jones added to that already potent group, the Falcons should have no trouble scoring even more points. They're also counting on having a lot more passing plays of at least 20 yards, ranking next-to-last in that category in 2010.
''It's a Ferrari offense,'' Gonzalez said. ''The biggest thing we've got to add this year is explosive plays. ... That's where Julio is going to come in and help us out a lot with his big body and his speed. With him and Roddy and myself and (third receiver) Harry (Douglas), there's a whole lot of weapons on this teams. And Matt's the guy driving the car. I feel very comfortable with him driving the Ferrari.''
Dimitroff didn't neglect the defense, either.
As soon as the lockout was settled and teams could begin signing free agents, Atlanta addressed its biggest need on the other side of the line. John Abraham was a Pro Bowler at defensive end, but he had little help rushing the quarterback - a weakness that Green Bay's Aaron Rodgers exploited while carving up the Falcons in the playoffs.
Now, former Minnesota Vikings defensive end Ray Edwards will be lining up on the opposite side from Abraham, a major upgrade over last year's starter, Kroy Biermann.
Given the trade for Jones and the signing of Edwards, anything less than a trip to the Super Bowl will be a major letdown for a team that went 13-3 last season.
''The opportunity is short in the NFL. You have to take advantage of it while you have it,'' Gonzalez said. ''The more the merrier, and let's make a serious run at this thing.''
No one would appreciate a Super Bowl ring more than Gonzalez. The 35-year-old heads into the 15th - and, who knows, maybe the last - season of a brilliant career that will surely take him to Canton after his playing days are over.
Gonzalez has pretty much done it all in his career. Except win a playoff game. Not even one.
As much as his teammates want to bring Atlanta its first NFL title, they really want to give No. 88 a chance to retire as a champion.
''He's got everything except that Super Bowl ring. We want to get him there,'' White said. ''He's been patient. He's played his heart out for 15 years. He's been at the top of the game. He's an awesome locker-room buy and a great pro. He's showed a lot of people how to play football. That's a great thing. He should be rewarded.''
---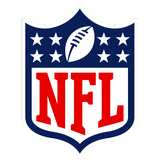 Get more from National Football League
Follow your favorites to get information about games, news and more
---