National Football League
National Football League
Romo leads Cowboys past Bengals
Published
Aug. 24, 2013 1:00 a.m. ET

Tony Romo and the Dallas Cowboys' first-team offense finally got into the end zone.
Romo threw for 137 yards and two touchdowns before halftime Saturday night, and DeMarco Murray turned a short pass from Kyle Orton into a nifty touchdown after that to help the Cowboys beat the Cincinnati Bengals 24-18.
''I thought it was important more than anything just to score points and put us in a position to have a good feeling as we finished the preseason with the starters,'' said Romo, conducting his postgame news conference by speakerphone after initially leaving without talking to reporters. ''It was something we needed to do to cap the preseason because we hadn't gotten in the end zone yet.''
After six turnovers against the Cardinals, Dallas had none in their dress rehearsal game that came two weeks before the season opener against the New York Giants. Romo and the starters almost certainly won't play Thursday night in the preseason finale against Houston.
But there was a fumble by Murray on the second series that the Cowboys recovered at their own 9. Though Murray finished that drive, coach Jason Garrett didn't put the third-year running back on the field again until after halftime — when Romo and most starters were done.
''We had a little in-house resolve about what we would do if we should turn the ball over,'' Cowboys owner Jerry Jones said. ''I think (Murray) came back with resolve and I think he still had an attitude after he finished that third quarter. I think Jason was making a point. But the good news is if you are going to make it, make it with somebody who can take it.''
Murray, who missed six games last season with a sprained left foot, had four carries for 6 yards before halftime. He rushed eight times for 45 yards on the 86-yard drive in the third quarter that took more than 9 minutes. That ended on his short catch when he turned and twisted around five defenders for a 7-yard score that made it 21-10.
In his first home action since getting a six-year, $108 million contract extension during the offseason, Romo played five series. That matched how much the first-teamers had played in the Cowboys' last two preseason games - when they had a field goal, a missed field goal, a punt and then two fumbles at the end of two big plays in a loss at Arizona last week.
The Bengals had four turnovers. Their first drive ended when Marvin Jones fumbled at the Cowboys 4 after a 16-yard reception when he was stripped by Barry Church and the ball was recovered by Brandon Carr.
Quarterback Andy Dalton was picked off by rookie cornerback B.W. Webb in the second quarter.
''We started the game and did some good things. We had a good stop defensively, three and out. We had a good drive offensively, but laid the ball on the ground,'' coach Marvin Lewis said. ''You can't have that.''
Romo completed 13 of 18 passes with TD passes of 5 yards to Dez Bryant and 12 yards to Miles Austin, all before halftime for a 14-7 lead.
Bryant finished with six catches for 54 yards, including consecutive 15-yard receptions on the same drive of his game-tying touchdown. Austin had four catches for 59 yards and eight-time Pro Bowler Jason Witten, whose 110 catches last season were the most ever by a tight end, had his first catch of the preseason.
Cowboys punter Chris Jones had a kick late in the first quarter that ricocheted off the framework that holds up the two big boards. Officials looked at replays to confirm the kick that still went 47 yards hit the board, which by rule makes the ball dead.
The Cowboys wished they could have had a do-over on the re-kick.
Brandon Tate returned the punt 75 yards for a touchdown, quickly getting past the initial wave of Cowboys defenders and into an opening down the right sideline and past Jones, proving what special team coordinator Darrin Simmons tells them so often.
''Darrin always tells us that nothing good happens for the punt team on a re-kick, and we made them pay,'' Tate said. ''Everybody blocked it perfectly, and all I had to do was find the hole and shoot through it. Nobody really had a good shot at me.''
It was only the second time a punt hit the boards that hang 90 feet above the field. The only other time it happened was in the very first preseason game there in August 2009, when Tennessee's A.J. Trapasso hit the board.
Dalton was 12 of 16 passes for 113 yards and an interception. Pro Bowl receiver A.J. Green, who missed the first two preseason games because of a bruised left knee sustained during the first training camp workout, had three catches for 42 yards.
''I felt good. I felt 100 percent,'' said Green, who had a nifty catch in the end zone on a fade from Dalton, though the receiver's second hell came down just out of bounds. ''It's great to be back out there. It seemed like a long time since I got hurt, but I knew I'd be back in plenty of time.''
---
---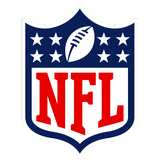 Get more from National Football League
Follow your favorites to get information about games, news and more
---