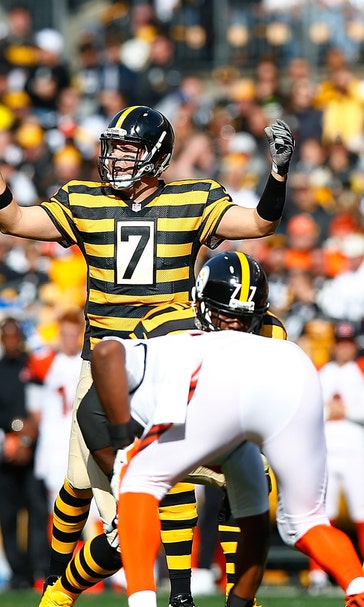 Roethlisberger surpasses 40,000 yards passing in return
November 1, 2015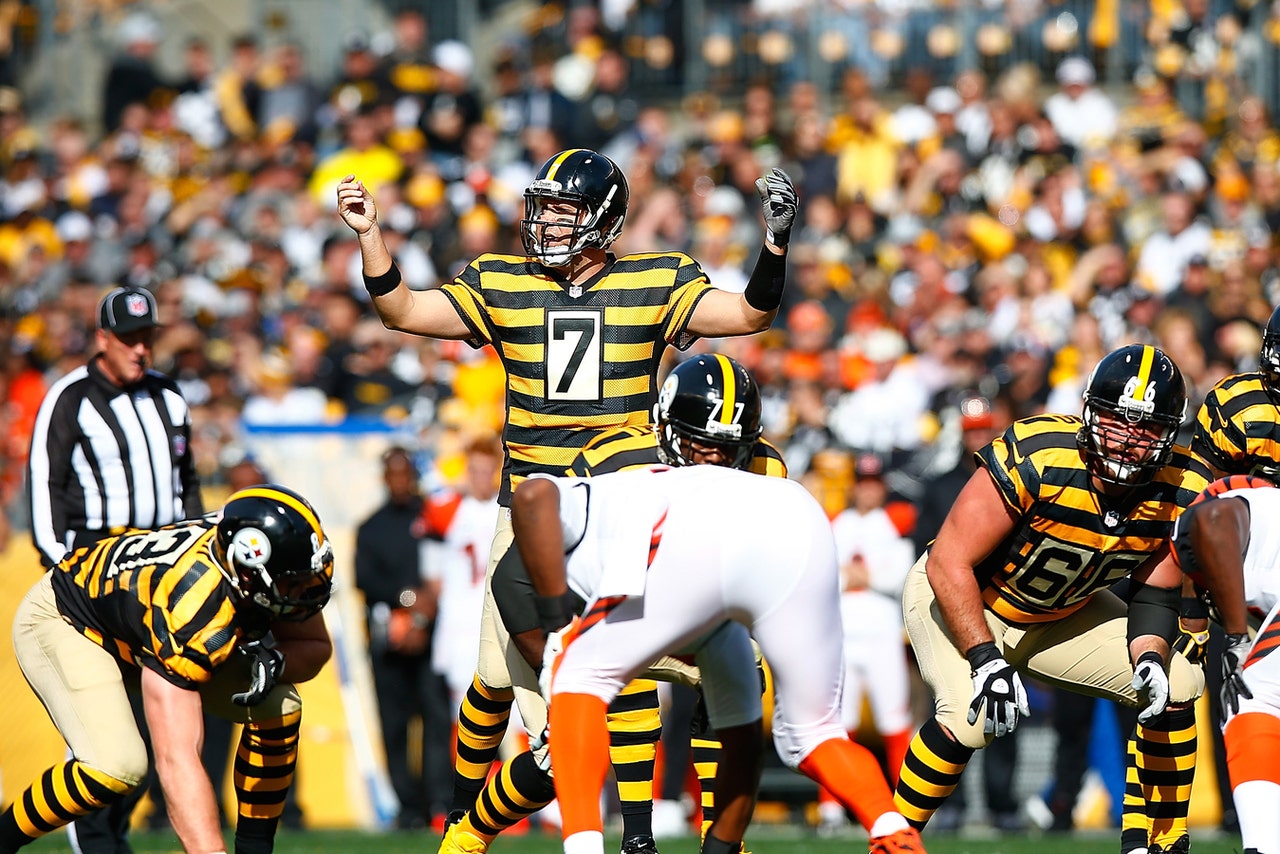 By Mike Batista
Ben Roethlisberger returned from a four-game absence Sunday, and it didn't take long for the Steelers quarterback to reach another milestone.
Roethlisberger threw for 43 yards on the game's opening drive and became the fifth active quarterback with 40,000 career passing yards.
Roethlisberger didn't show any rust, completing five of his first six passes and capping the drive with a one-yard touchdown pass to Antonio Brown to give the Steelers a 7-0 lead over the Bengals at Heinz Field. Roethlisberger suffered an MCL sprain and bone bruise in Week 3 at St. Louis.
Johnny Unitas is the next quarterback in Roethlisberger's sights. The Hall of Famer is 15th all-time with 40,239 career passing yards. Roethlisberger could pass him today.
That would be quite a feat considering Roethlisberger's season looked like it was over when he rode off the field in a cart five weeks ago.
More from The Sports Daily:
---
---