National Football League
National Football League
Roethlisberger, Steelers beat Colts 51-34
Published
Oct. 27, 2014 4:34 a.m. ET

PITTSBURGH (AP) The numbers were preposterous: 522 yards passing, 40 completions, six touchdowns.
Yet the only number Ben Roethlisberger seemed concerned about after helping the Pittsburgh Steelers beat the Indianapolis Colts 51-34 on Sunday was two.
After spending the first seven weeks alternating wins and losses, the Steelers have won consecutive games for the first time this year. And just like that, Pittsburgh (5-3) is in the mix in the packed AFC North with a showdown against rival Baltimore next week.
''This is a big turning point for us if you will, 5-3 sounds a lot better than 4-4,'' Roethlisberger said. ''It puts us back in the thick of some AFC stuff.''
With a bullet.
The Steelers raced to an early 35-10 lead, scoring touchdowns on their first four possessions and mixed in a pick-six against Andrew Luck. Still, they needed an uncharacteristic mistake by Luck and some aggressive playcalling by coach Mike Tomlin to avoid a collapse.
The Colts trailed 42-34 midway through the fourth quarter when they recovered a fumble at the Pittsburgh 5. Any chance of another memorable comeback disappeared when Luck tripped over the foot of center Jonotthan Harrison and flung the ball from his backside while sitting on the goal line. Officials called him for intentional grounding in the end zone. The safety pushed the Steelers' lead to 10 and Roethlisberger's sixth touchdown pass of the day on the ensuing possession capped his 100th victory as a starter.
''This was offense, defense and special teams, coaches,'' Roethlisberger said. ''This was everybody and why does it have to stop here? Why can't we keep doing this?''
Replicating the greatest performance of his 11-year career might be tough. Roethlisberger's passing yardage tied for the fourth-most in NFL history. He became the first player ever to have two games with 500 yards in the air and set a team record with his half-dozen scoring tosses.
''Ben is Ben,'' wide receiver Antonio Brown said. ''He never surprises me. It's a great day at the office.''
And not so much for the Colts (5-3), who saw their five-game winning streak end in spectacular fashion.
''We didn't do much of anything to give ourselves a chance,'' Indianapolis coach Chuck Pagano said.
Not with Roethlisberger at the top of his game.
Here are some other takeaways from Pittsburgh's most impressive win of the season:
WIDE OPEN OFFENSE: While Brown led the way as usual with 10 receptions for 133 yards and two scores, Roethlisberger spread it around. Nine players caught at least one pass, including rookie Martavis Bryant. Buried on the inactive list for the first six weeks, Bryant now has three touchdowns in two games after hauling in 5-yard and 2-yard scores in the first half.
LOTS OF LUCK: The third-year quarterback passed for 400 yards and three touchdowns, extending his streak of games with at least 300 yards passing to six, a new club record. Donte Moncrief caught seven passes for 113 yards and a score and T.Y. Hilton grabbed six passes for 155 yards and a touchdown. Still, he'll think about the pick-six he threw to Pittsburgh's William Gay and the ill-fated pass from his backside that will stick with him.
''Just a bonehead play by me,'' Luck said.
BACK TO EARTH: The Colts' defense came in rolling after shutting out Cincinnati and limiting the Bengals to 135 yards. The Steelers topped that total by the end of the first quarter as Indianapolis struggled to generate any pass rush and Pittsburgh receivers ran wide open through the Colts' secondary.
''We've shown everybody what we can do so the expectations are high,'' safety Mike Adams said. ''So to take a step back like this is tough.''
STAYING AGGRESSIVE: Tomlin and offensive coordinator Todd Haley have taken an aggressive tack in recent weeks searching for a spark. They found it on four-and-1 at the Indianapolis 11 with just over 5 minutes to go. Rather than kick a field goal, the offense stayed on the field and Roethlisberger found Miller in the back of the end zone for the clincher.
''We are not going to take our foot off the gas,'' Tomlin said.
HURTING: Indianapolis lost cornerback Vontae Davis (knee) and linebacker Erik Walden (hip flexor). They will be re-evaluated on Monday. The Steelers didn't sustain any significant injuries, though tackle Marcus Gilbert missed the game with a concussion and nose tackle Steve McLendon missed his second straight contest with a shoulder injury.
---
AP NFL website: www.pro32.ap.org and www.twitter.com/AP-NFL
---
---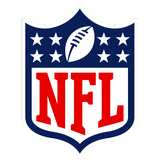 Get more from National Football League
Follow your favorites to get information about games, news and more
---