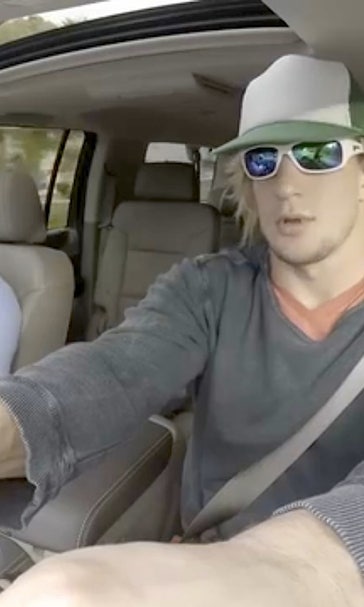 Rob Gronkowski somehow goes unnoticed as an undercover Lyft driver
BY Cameron DaSilva • November 15, 2016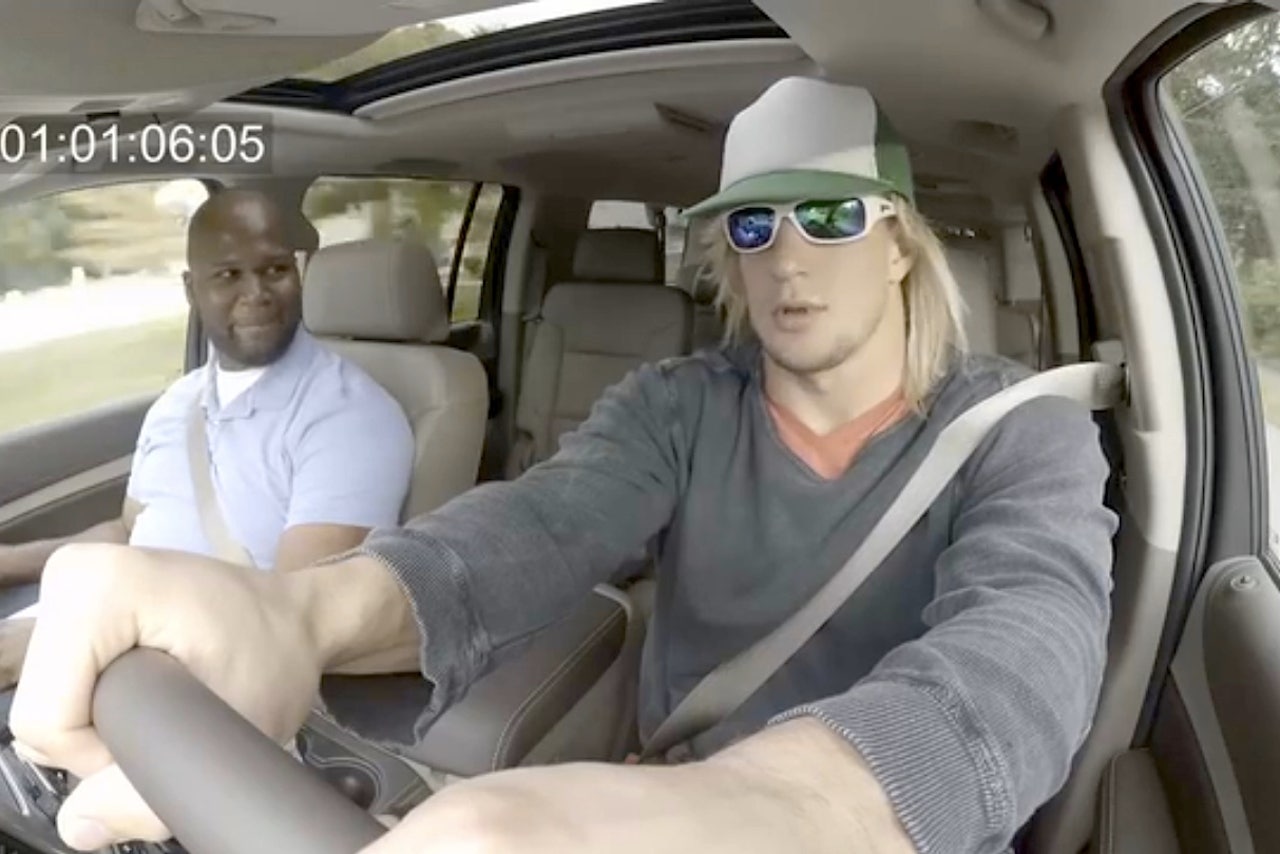 Rob Gronkowski is a big man. He's 6-foot-6, 265 pounds and doesn't look like your average human being.
Because of that, it's hard for him to go unnoticed in public places, which is why he doesn't usually try to hide his identity. However, he recently went undercover as a Lyft driver by wearing a goofy wig and hat, and acting like he's an expert in astrophysics. Spoiler alert: he's not.
Passenger: "What can you tell me about astrophysics?"
Gronk: "Like, black holes. Planets."
As large and recognizable as he is, Gronk went mostly unnoticed – even when talking about Tom Brady and himself.
"I love that guy," Gronk said to one passenger. "I've got like four posters of him."
Gronk continued to talk about Brady, saying "he probably puts this lotion on all the time after he showers."
The best part is when a guy says he's actually met Gronk at a bar downtown. Gronkowski calls him out and says he definitely was never at that bar, therefore debunking his claim of meeting Gronk.
---
---