National Football League
National Football League
Richard Sherman is downright charming on media day
Published
Jan. 28, 2014 4:08 p.m. ET

NEWARK, N.J. (AP) Richard Sherman couldn't wait to start talking Tuesday.
No surprise there.
Even before his allotted hour began at Super Bowl media day, Seattle's polarizing cornerback started answering questions from a podium set up in the middle of a hockey arena in downtown Newark.
By the time the official clock started on the Seahawks' session, Sherman was already on No. 6.
''Whatever you got,'' he said, egging on reporters to ask anything they wanted.
For sure, Sherman presented a much different side than that angry 20-second rant after the NFC championship game, which sparked a national debate over sportsmanship and racial attitudes.
He was charming, funny and didn't raise his voice at all except to make sure he could be heard by the horde of media gathered around him, which was at least a dozen-deep at times. He went out his way to praise his teammates. He had nothing but nice things to say about Sunday's opponent, the Denver Broncos.
But it never came across as some sort of mea culpa, as though Sherman had been coached by public-relations people on the best way to shore up his image. No, this seemed to be a guy simply taking advantage of the opportunity to show there's far more to him than what people saw after he tipped a pass to help clinch Seattle's victory over San Francisco, then went off on 49ers receiver Michael Crabtree in a brief interview while still on the field.
''People think I'm a loudmouth, an angry guy,'' Sherman said. ''That's a big misconception.''
While he was astonished by some of the racially charged comments that were directed his way, he seemed pleased that the episode sparked more serious debate about racial stereotypes - in particular, all those people who referred to the dreadlocked defensive back as a ''thug.''
''There was this picture of me, but no background information, and people passed judgment,'' Sherman said. ''Now, there's a discussion happening because people realize they were stereotyping people like me. We're trying to break those walls down.''
While Sherman made clear his disdain for Crabtree during the infamous interview with Fox's Erin Andrews, he didn't mention his teammates until later, after he had time to calm down and conducted a more formal news conference that was seen by far fewer people.
He said that was the thing he really regrets.
''All these cameras should go to my teammates,'' Sherman said, listing off much of the Seattle roster at various times during his Q-and-A. ''I have the best teammates in the world.''
But he sure didn't shy away from the attention.
Media day was made for guys like him.
Sherman arrived at the podium lugging a camera, which he used to shoot video and snap a few pictures of the media staring back at him. He looked every reporter in the eye and hopped out of his seat several times to make sure he could hear the query, very much a guy who majored in communications at Stanford. He joked around with celebrities and fist-bumped a couple of aspiring school-age journalists - neither much taller than the barrier in front of Sherman.
He told the kids to study hard and never be afraid to ask questions if there's something they don't understand. Though he admittedly showed poor taste after the NFC title game, including a choke sign toward the 49ers, he considers himself to be a role model. There is a side, he said, that most people never see: the guy who gives back to the inner city and never forgets where he came from.
''Kids need a positive role model, and they need to understand that there are more options to the world than what they just see in their neighborhood,'' said Sherman, who grew up in Compton, Calif. ''They need to understand there's another opportunity, there's another path that you can take. If those kids take those paths and use those opportunities, they'll benefit and our future will be very bright.''
After the arena clocked reached zero, an NFL official arrived to pull him away. But Sherman stuck around to answer a couple of more questions, even sitting back down in front of the mic for one reply so it would be audible to everyone.
Finally, it was time to go.
Not that he was ready to leave.
''I could do this all day,'' Sherman said. ''Thanks, y'all.''
---
Follow Paul Newberry on Twitter at www.twitter.com/pnewberry1963
---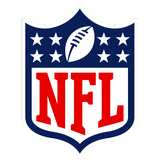 Get more from National Football League
Follow your favorites to get information about games, news and more
---