National Football League
National Football League
Resilient Dolphins still in playoff race
Published
Dec. 13, 2009 4:30 a.m. ET

Stephen Ross has been an NFL majority owner for 12 whole games, and he's already impatient about his Miami Dolphins making the Super Bowl.
This season's game is Feb. 7 in Miami, and Ross wants the Dolphins to be the first team to play a Super Bowl in its own stadium.
``It should only happen in Miami,'' he said. ``This year wouldn't be soon enough.''
Ross smiled as he spoke, and the comment would have been even funnier just last week, when his team appeared headed nowhere fast. Saddled with the NFL's toughest schedule, the Dolphins started the season 0-3, twice blew chances to reach .500 and lost Thanksgiving weekend at Buffalo in their worst performance since Bill Parcells came to town nearly two years ago.
That left defending AFC East champion Miami at 5-6 and likely needing a sweep of the final five games for a return to the playoffs.
``Our mettle got tested,'' coach Tony Sparano said.
As has been the case all season, the Dolphins bounced back. They fell behind New England 14-0 Sunday, then mounted a frantic rally, throwing 52 passes and kicking a field goal with barely a minute left to win 22-21.
``It was something out of a movie, man,'' guard Justin Smiley said. ``I am very honored to be a part of it.''
With serious deficiencies at receiver, two rookies at cornerback and a first-year starter at quarterback, the Dolphins are probably not going to fulfill their owner's Super Bowl wish. But a scenario sending them back to the playoffs is now an easier sell.
New England (7-5) leads Miami in the division by only one game and has lost two in a row. As for the wildcard race, six AFC teams have more wins than the Dolphins, who play one of them Sunday at Jacksonville (7-5).
And the schedule has eased: After Jacksonville, none of the Dolphins' final three opponents has a winning record.
Miami is grateful to be in the mix because at times, this season looked like a big step backward from last year's improbable run to the playoffs.
``I like knowing that you have a chance, and like knowing there are some teams right now not playing for very much, and we have a chance,'' Sparano said. ``We are going to try to do everything in our power to make this the best run we can make it.''
They have yet to climb above .500, an indication there's still work to do for the Parcells regime. The wildcat has helped disguise the scarcity of big gains on offensive, and the defense has given up more fourth-quarter points than any team in Dolphins history. Especially wrenching were blown leads late in losses to Indianapolis and New Orleans, both still undefeated.
But the resilience of Miami's young players bodes well for the future.
There have been growing pains for cornerbacks Vontae Davis and Sean Smith, taken in the first two rounds of the April draft. Both have given up big plays but made some, too - Davis outmaneuvered Randy Moss to intercept Tom Brady in the end zone in the fourth quarter Sunday.
In Chad Henne, the Dolphins believe they have a keeper at quarterback. The second-year pro is inconsistent, but he's also 6-3 as a starter, including three fourth-quarter comeback wins. He missed several open receivers against the Patriots but also topped 300 yards for the first time.
``The guy just keeps bouncing back,'' Sparano said. ``I love the kid because his demeanor doesn't change at all. He could throw a touchdown pass, he could bring it down the field in the fourth quarter, or he can throw one to the other team - whatever, this guy's demeanor just doesn't change. He's rock-solid that way.''
While the Dolphins are a young team, several thirtysomethings have played key roles. When leading rusher Ronnie Brown was sidelined by a season-ending foot injury, 32-year-old Ricky Williams embraced a heavier workload and topped 100 yards rushing in three consecutive games. Joey Porter, also 32, has been slowed by a knee and hamstring injury much of the season but is still the sack leader for a team with a strong pass rush.
And 35-year-old Jason Taylor has played well enough to inspire speculation he'll return in 2010. He has also contributed considerable locker-room wisdom, such as when he talks about trying to stay in the playoff race week after week.
``While we know the stakes of the game, we can't make one too big, but you cannot prepare for a game and take it lightly,'' Taylor said. ``It really has been even keel. While maybe it is a do or die, it hasn't been a desperation thing. We just keep chipping away.''
---
---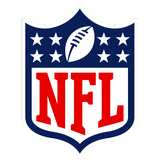 Get more from National Football League
Follow your favorites to get information about games, news and more
---